Facial Fat Transfer
Orange County
Rejuvenate your face the natural way with a facial fat transfer.
As fat underneath the skin diminishes over time, individuals may notice intensified wrinkles around the mouth and eyes, as well as cheeks, becoming flattened. The reason this happens is that the fatty tissue under the skin acts as a sort of support for the skin throughout the life. It raises it up to look full and beautiful. When it shrinks, the support is simply not there anymore.
At the Gallery of Cosmetic Surgery in Newport Beach, we are no strangers to facial volume loss like sunken-in cheeks, deep laugh lines, and sunken temples. In fact, Dr. Kevin Sadati pioneered a facial fat grafting procedure for this very issue. It uses natural fatty tissues from your own body to fill in the gaps, giving you a fuller look and straightening out the wrinkles and the sunken area once again.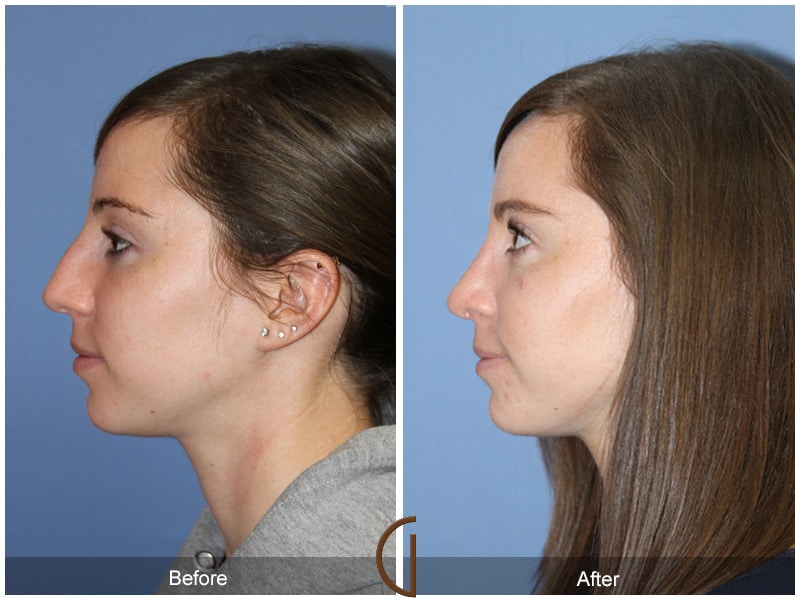 Facial fat transfer or fat grafting can help patients in a variety of different ways. It is known to correct many facial issues including lip enhancements, wrinkles, hallow jowls and cheeks, and lower eyelid adjustments, among others.
To help ensure the procedure's success, Dr. Sadati uses Platelet Rich Plasma, or PRP, directly from a patient's bloodstream. In addition to helping with the overall success, PRP also helps results stay consistent for a longer period of time as well as shorten the overall recovery time.
Preparing for Your Facial Fat Transfer
This has become a popular procedure in recent years, as it was pioneered by area board certified facial plastic surgeon Dr. Kevin Sadati. This innovative technique takes fat from other parts of the body where it is unwanted and uses it to help fill out a patient's face. The surgery has a shorter recovery time and is not as invasive as other cosmetic procedures.
A few issues on the face that this cosmetic procedure can help fix include sagging cheeks and jowls, sagging skin under the lower eyelid, lips that need enhancing and also reduce the appearance of wrinkles.
It can take years off of a person's face, and help them gain back the self-confidence they need to move forward with the later years of life. For more information on this procedure, schedule a consultation with Dr. Kevin Sadati today. He will tell you specifics about this innovative technique and help you decide if it is the right cosmetic option for you. From there, you and the surgeon will be able to decide the next best steps to take and address any concerns you might have.
What to Expect During Your Facial Fat Transfer Recovery
The procedure takes less time than similar cosmetic surgeries, and the recovery process is much shorter too due to the fact that the PRP has growth hormones that help aid the process of wound healing. The results are superior and also appear more natural, and are known to last longer than other surgery options as well.
The PRP not only makes sure the graft is viable but it also helps to shorten a patient's recovery time as well. The natural growth factors in it that speed up the wound healing process, and because it is a natural substance, it gives the patient the long-term results they desire.
Your Private Consultation
If you feel that the natural fat grafting procedure pioneered by Dr. Kevin Sadati is the right choice for you, then take the time to set up a free cosmetic consultation. At this appointment, Dr. Kevin Sadati will confirm your candidacy for this procedure and provide you with a customized surgical plan that will specifically address your needs and wants. This natural procedure provides long-lasting results that are unmatched by any other cosmetic surgery procedure.
Frequently Asked Questions
Is the fat transfer procedure performed using general anesthesia?
Patients should note that this procedure can be performed using local anesthesia, which minimizes the risks and complications associated with this surgery. The first step of the procedure requires the surgeon to use liposuction techniques in order to remove fat from an unwanted area of the body, such as the abdominal region or the thighs. Then, the fat is transferred to the area of the body that is being treated. Popular areas for fat transfers include the face, breasts, buttocks, and hands.
Is a fat grafting result permanent?
What are the benefits of fat grafts that are injected with PRP?
How is PRP Created?
Is PRP Safe?
Why is PRP enriched with growth factors preferred over other products or methods?
Where Are PRP-Enhanced Fat Grafts Most Used?
Could PRP be used for any Surgery?
What is Fat Grafting with Platelet Rich Plasma (PRP)?
OTHER CITIES
Dr. Sadati also proudly serves these other cities: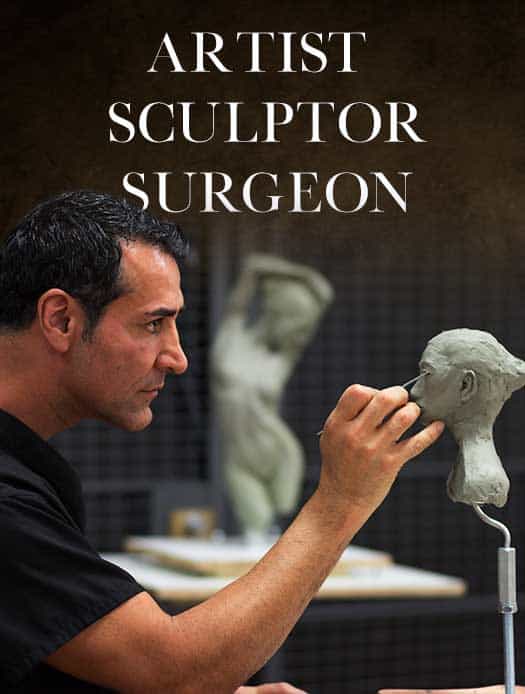 Dr. Kevin Sadati is a top facial plastic surgeon in the Newport Beach and Orange County area with over 15 years of facial and reconstructive surgery experience. He is particularly known for creating natural, subtle results for his patients who don't appear that they've had work done. This can be credited to his extensive experience, as well as his surgical finesse and natural artistic talent. Along with years of studying and training, Dr. Sadati has experience as a painter and sculptor, which embodies his artistic eye for, and appreciation of, aesthetic harmony. He believes that this is key to creating beautiful, natural-looking results in cosmetic surgery. Dr. Sadati has been voted by his patients: "The Best Cosmetic Surgeon" in OC register 4 years in a row, "Top Plastic Surgeon in Orange County" in Locale magazine and received "Best Overall Facial Rejuvenation" award at the National Aesthetic Show by his peers. He also appeared in "The Doctors" show on NBC.
MEET WITH
DR. SADATI
Call (949) 706-7776 or fill out our online form to schedule your complimentary consultation with Dr. Sadati. Conveniently located near Fashion Island, the airport and the beach. Please visit us while you are out in the beautiful area of Newport Beach.
359 San Miguel Drive, Suite 200, Newport Beach, CA 92660 Phone:(949) 239-7274