Facelift in Long Beach, CA
Traditional Facelift
While you may be approaching your 40s or early 50s, chances are you still feel like you are in your thriving 30s. If you want your face to look as young as you feel, and you want people to be amazed when you tell them your actual age, then consider having a Long Beach traditional facelift performed.
As one of the easiest and best tolerated plastic surgery procedures, the facelift is a great way to take up to 10 years off of your face. It will tighten up the skin that is sagging around the neck and jowls, and remove wrinkles from the eye and nose area.It is important to note, however, that a facelift does not prevent a person from continuing to age.
The normal aging process will continue after the procedure is done, but overall you will have a younger appearance. And the best part is this procedure can be repeated every 8-10 years if you so choose.
Local anesthesia is used to numb the face, and patients who have a fear of needles can rest assured that Dr. Kevin Sadati takes every step necessary to make a patient calm and comfortable. Relaxation is an important part of this procedure and helps to ensure successful results.
The post operative period is also well tolerated by most patients. The average patient will see full results of the procedure within 4-7 days, and can usually return to work within a week of the procedure's completion. Dr. Sadati typically prescribes oral medication to help relieve any discomfort or pain from the procedure. It is important though that all patients rest and take it easy it is surgery after all. Sun exposure should be limited for several weeks, and patients should always wear sunscreen to protect their skin.
Revision Facelift
Some people have facelift procedures to help improve their professional appearance and go further in their career. Others want to look as young on the outside as they feel on the inside, in order to live it up during their later years in life.
No matter what a person's reasons are for choosing a facelift procedure, it is always devastating when that procedure doesn't turn out as they had planned. When a person is unhappy with the results of a facelift, the repercussions are devastating. It can often lead to emotional turmoil and distress. Don't let this happen to you if you are living in Long Beach and unhappy with a previous procedure, consider the option of a revision facelift.
As a board certified facial plastic surgeon with a very low revision rate himself, Dr. Kevin Sadati is highly skilled at dealing with this complicated procedure.
He knows the importance of getting it right, and knows how to maneuver through the previous scar tissue. He strives to utilize previous incision lines in order to minimize scarring for the patient, and works deeper into the facial muscles to ensure longer lasting results for his patients.
The ideal candidate for a revision procedure is in good physical health as well as good mental health, as the surgery itself as well as the recovery can be difficult. The actual procedure time will vary depending on the severity of the case, and the same goes for the recovery time. As each revision is unique, Dr. Sadati sits down with each patient and develops a custom plan to get them the face they want and deserve. If you are considering a revision surgery, make sure you set up your free consultation appointment with Dr. Sadati. It's the first step to correcting the mistakes of the past.
Mini Facelift
No one escapes the effects of aging, but there is a way that people from Long Beach can remove 10 years off their face. Dr. Kevin Sadati, a renowned cosmetic surgeon, pioneered a safe, natural-looking procedure called the Natural Mini Facelift that helps men and women achieve smooth, beautiful faces. Some people worry that if they get a facelift people will notice and they will not look natural. A Natural Mini Facelift is the answer.
Dr. Sadati performs the procedure in 90 minutes or less using a local anesthetic. People go home the same day and can resume social activities around a week later. All signs of the facelift disappear over time. The doctor uses new facelift technology involving smaller incisions. He takes out excess fat on the neck and face, tightens up muscles, and repositions skin so that men and women regain a youthful appearance.
The main difference for men and women is the incision sites. Men's and women's faces show age a little differently, but Dr. Sadati knows how to work with both genders to highlight the most attractive features and obtain the best look.
The mini facelift addresses loose skin on the neck, jawline, around the mouth, and the cheeks. It smooths deep lines on the forehead and crow's feet near the eyes. Some people start to lose the upper lip line or see the corners of their mouths droop. The facelift fixes these issues.
Dr. Sadati's procedure is revolutionary, but no facelift is permanent. The aging process will resume eventually as gravity continues to work against the skin. Each person will enjoy the facelift benefits for a unique length of time. Limiting sun exposure can extend the time before aging signs show again. Additional factors including heredity and skin type affect this process as well.
Directions from Long Beach, CA
Other Cities
Dr. Sadati also proudly serves these other cities:
Dr. Kevin Sadati is a board-certified facial plastic surgeon with more than15 years of experience and over 5000 facelifts performed using his well-known technique. He has been loved by his patients and praised by his peers for his natural-looking results. He has been voted the Best Facial Cosmetic Surgeon in Orange County 6 years in a row. He has published several peer-reviewed articles and is a regular lecturer at the national plastic surgery meetings. His expertise is mentioned in major national beauty magazines and appeared on TV. As a master of facelift and rhinoplasty and an avid sculptor and painter, he can provide gorgeous yet natural-looking results without the tell-tale signs of surgery. Dr. Sadati can help you achieve your highest level of confidence at his luxurious facility.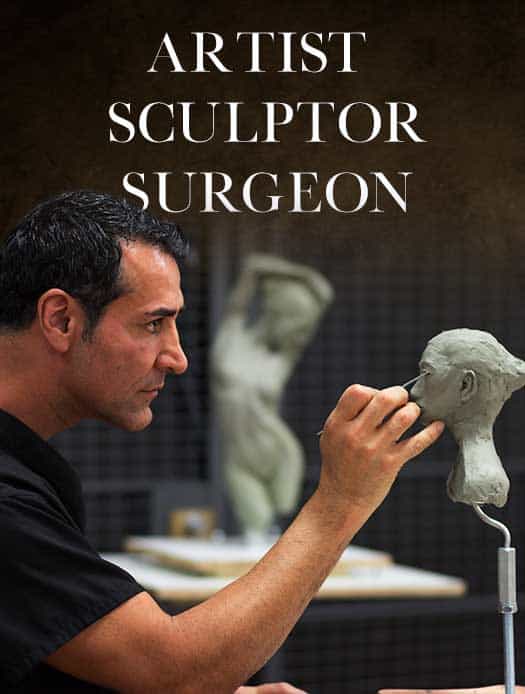 Dr. Kevin Sadati is a top facial plastic surgeon in the Newport Beach and Orange County area with over 15 years of facial and reconstructive surgery experience. He is particularly known for creating natural, subtle results for his patients who don't appear that they've had work done. This can be credited to his extensive experience, as well as his surgical finesse and natural artistic talent. Along with years of studying and training, Dr. Sadati has experience as a painter and sculptor, which embodies his artistic eye for, and appreciation of, aesthetic harmony. He believes that this is key to creating beautiful, natural-looking results in cosmetic surgery. Dr. Sadati has been voted by his patients: "The Best Cosmetic Surgeon" in OC register 5 years in a row, "Top Plastic Surgeon in Orange County" in Locale magazine and received "Best Overall Facial Rejuvenation" award at the National Aesthetic Show by his peers. He also appeared in "The Doctors" show on NBC.
SCHEDULE A
CONSULTATION
Call (949) 706-7776 or fill out our online form to schedule your consultation with us. Conveniently located near Fashion Island, the airport and the beach. Please visit us while you are out in the beautiful area of Newport Beach.