BodyTite®
Newport Beach & Orange County
What Is Bodytite?
BodyTite is a minimally-invasive body contouring platform that can tighten skin and minimize fatty tissue with proprietary radiofrequency energy. It uses only minimal incisions and a specialized handpiece that treats the area with targeted heat both above and below the skin. BodyTite is a great alternative to procedures like liposuction or surgical lifts since it's less invasive and comes with drastically reduced downtime.
How Quickly Will I See Results?
You'll begin to see results at around 2-3 months as your body jumpstarts its collagen production, but it can take up to 6-12 months for your final results to emerge.
What are the Benefits?
BodyTite can be most beneficial for patients who have minimal skin sagging and fat but want to avoid a more invasive procedure like liposuction or a tummy tuck. Since it uses small incisions to administer radiofrequency energy, downtime is drastically reduced, and you can return to your regular schedule sooner.
Who Is a Candidate?
It's important to be in overall good health before considering BodyTite. If you have more moderate or severe skin laxity or stubborn fat, you may need to consider other options or pair BodyTite with a surgical procedure such as liposuction or a tummy tuck. For best results, you should be at a healthy, stable weight and have no future plans for weight changes or pregnancy.
Can This Be Used in Combination with Other Treatments?
BodyTite can be combined with virtually any other non-surgical treatment for best results. In fact, it's recommended to continue collagen rejuvenation after your treatment to prevent further sagging with treatments like Morpheus8. Other body contouring treatments can be paired with BodyTite like CoolSculpting® to more effectively treat stubborn fat. During your consultation with our luxury MedSpa team, we can create a customized treatment package for you and your goals.
What Kind of Post-Procedure Care Is Required?
You should plan to take a few days away from work or school as you recover from BodyTite. It's important to wear a compression garment over your treatment area for the first 2 weeks to control swelling and help the skin adhere to the new contours. You should plan to rest and limit your exercise regimen during your recovery phase, as well as taking pain relievers only according to instructions. It's normal to have some swelling and bruising at the incision site, and you'll be given detailed instructions on how to care for your dressings. Generally, you can expect your incisions to heal fully within 2-3 weeks.
Schedule a Consultation
BodyTite is one of the best options available for achieving definition without an invasive surgery. To learn more, contact the Gallery of Cosmetic Surgery & Aesthetic Lounge by calling our Newport Beach office or filling out our online form.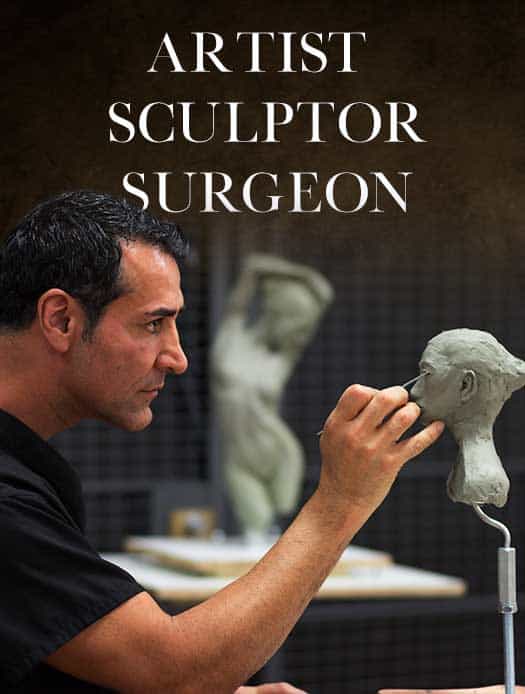 Dr. Kevin Sadati is a top facial plastic surgeon in the Newport Beach and Orange County area with over 15 years of facial and reconstructive surgery experience. He is particularly known for creating natural, subtle results for his patients who don't appear that they've had work done. This can be credited to his extensive experience, as well as his surgical finesse and natural artistic talent. Along with years of studying and training, Dr. Sadati has experience as a painter and sculptor, which embodies his artistic eye for, and appreciation of, aesthetic harmony. He believes that this is key to creating beautiful, natural-looking results in cosmetic surgery. Dr. Sadati has been voted by his patients: "The Best Cosmetic Surgeon" in OC register 5 years in a row, "Top Plastic Surgeon in Orange County" in Locale magazine and received "Best Overall Facial Rejuvenation" award at the National Aesthetic Show by his peers. He also appeared in "The Doctors" show on NBC.
SCHEDULE A
CONSULTATION
Call (949) 706-7776 or fill out our online form to schedule your consultation with us. Conveniently located near Fashion Island, the airport and the beach. Please visit us while you are out in the beautiful area of Newport Beach.