Restylane® Defyne Orange County
Smooth deep laugh lines with Restylane® Defyne
Throughout the aging process, skin loses its elasticity. This lost elasticity allows wrinkles, lines, and deep folds to form. Today, these signs of aging can be treated using dermal fillers: Common issues addressed include marionette lines (the lines that run from the outer corners of the mouth down towards the chin) and the nasolabial folds (the lines running from each side of the nose to the corresponding corners of the mouth).
While the traditional dermal filler gels consisting of hyaluronic acid are relatively soft, the fillers used to provide deep support are stiffer, therefore, if a large volume of the stiffer filler is used, the patient's facial flexibility is inhibited. Although Restylane® Defyne is a dermal filler gel consisting of hyaluronic acid: It offers flexibility and soft support, which allows patients who choose to have Restylane® Defyne injections to enjoy natural-looking results.
Benefits of Restylane® Defyne Injections
Provides a long-lasting effect
Allows for natural facial expressions
Provides support with lift
Has a characteristic similar to skin
Am I a Good Candidate for Restylane® Defyne?
Individuals with deep smile and frown lines who are at least 21 years old should consider having facial rejuvenation treatments with Restylane® Defyne. A consultation is the first step in determining candidacy.
Your Results with Restylane® Defyne
Results can be immediately noticeable following your Restylane® Defyne treatment.
Patients need to avoid squeezing or massaging the treated areas; otherwise, the results achieved can be negatively affected. Cold packs can be used to reduce bruising and swelling. The cold packs can remain on the treated areas for approximately 15 minutes each hour. This icing procedure should continue for several hours after the dermal filler treatment. It is important to note that ice should never be placed directly on the skin. Patients who received injections in their cheeks are required to sleep on their back the night of their procedure.
Your Aesthetic Lounge Consultation
Whether you have just noticed the signs of aging or you have been trying an array of over-the-counter products in an attempt to regain your youthful appearance for some time, dermal fillers may be the non-surgical solution you have been looking for.
If you reside in or around Orange County and you are interested in learning more about the non-surgical facial enhancement procedures available, consider scheduling an aesthetic lounge consultation today!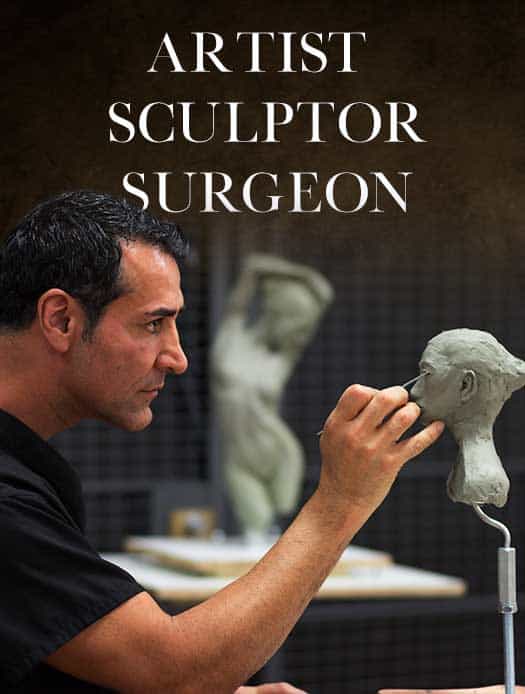 Dr. Kevin Sadati is a top facial plastic surgeon in the Newport Beach and Orange County area with over 15 years of facial and reconstructive surgery experience. He is particularly known for creating natural, subtle results for his patients who don't appear that they've had work done. This can be credited to his extensive experience, as well as his surgical finesse and natural artistic talent. Along with years of studying and training, Dr. Sadati has experience as a painter and sculptor, which embodies his artistic eye for, and appreciation of, aesthetic harmony. He believes that this is key to creating beautiful, natural-looking results in cosmetic surgery. Dr. Sadati has been voted by his patients: "The Best Cosmetic Surgeon" in OC register 5 years in a row, "Top Plastic Surgeon in Orange County" in Locale magazine and received "Best Overall Facial Rejuvenation" award at the National Aesthetic Show by his peers. He also appeared in "The Doctors" show on NBC.
SCHEDULE A
CONSULTATION
Call (949) 706-7776 or fill out our online form to schedule your consultation with us. Conveniently located near Fashion Island, the airport and the beach. Please visit us while you are out in the beautiful area of Newport Beach.