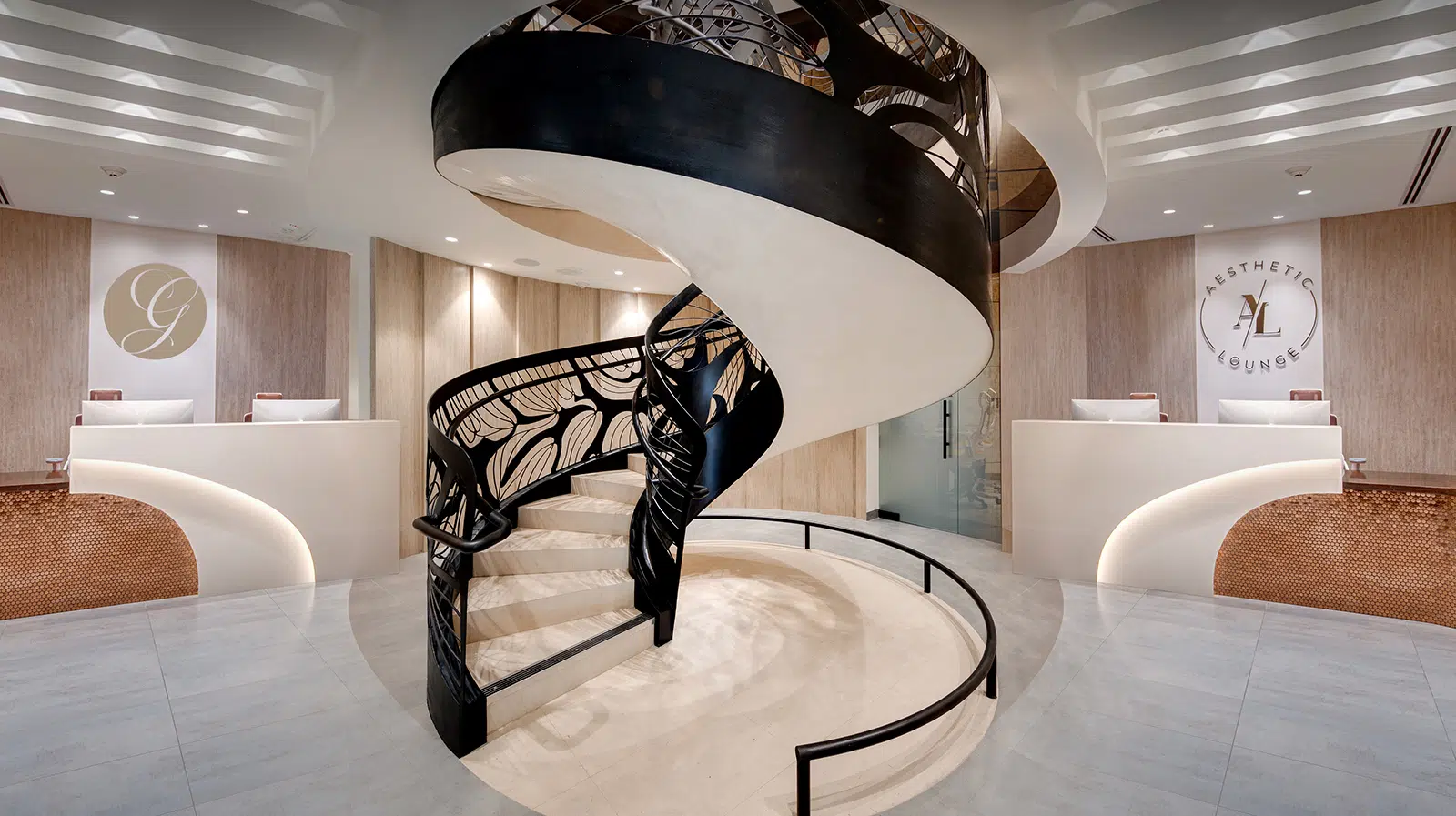 Dr. Kevin
Sadati
Dr. Kevin Sadati is a plastic surgeon specializing in facial and nasal cosmetic and reconstructive surgery. He is board certified by the American Osteopathic Boards of Otolaryngology-Head and Neck Surgery (AOBOO-HNS) and is a Diplomate of the American Board of Cosmetic Surgery (ABCS), and a member of the prestigious American Academy of Facial Plastic & Reconstructive Surgery (AAFRS).
Dr. Sadati is a highly specialized facial cosmetic surgeon with exceptional surgical skills. As a trained sculptor and painter in addition to his board-certified facial plastic surgery experience, he combines his understanding of human anatomy with his artistic eye to create harmonious, natural-looking results for every patient. He and his surgical team provide the highest standards in patient care in Orange County from the initial consultation to the conclusion of their care. Dr. Sadati is known for his exceptional facelift, rhinoplasty, and eyelid surgery results, having published several studies and articles in the field of cosmetic and reconstructive surgery. He has been appeared in several national media outlets and voted "Best Cosmetic Surgeon" six years in a row by OC register.
Dr. Whitney
Florin
Dr. Whitney Florin is maxillofacial surgeon and Diplomate of the American Board of Cosmetic Surgery and the American Board of Facial Cosmetic Surgery.
Dr. Florin's practice is dedicated to cosmetic surgery and non-surgical aesthetic procedures. Dr. Florin's exceptional education, surgical experience, and commitment to providing outstanding patient care set her apart. Dr. Florin is a third-generation physician who understands the responsibility and honor to be a physician and surgeon. She will provide you with exceptional surgical results in a caring and comfortable environment.
Plastic Surgery Orange County
in Newport Beach, CA
At the Gallery of Cosmetic Surgery our nationally renowned plastic surgeons are committed to provide the highest standard of care with exceptional results. Gallery of Cosmetic Surgery & Aesthetic Lounge is a patient-centered practice that strives to create a luxurious yet welcoming experience for everyone.
The professionalism, knowledge and expertise of the staff is incredible. Their work always leaves my skin looking and feeling refreshed and revitalized! The Gallery of Cosmetic Surgery & Aesthetic Lounge is my go-to for anything skincare related!
The office has a warm and friendly atmosphere. The staff is knowledgeable and comforting. I never feel pressured to do more treatments. I trust the staff and their judgment on getting the youthful appearance I'm going for.
If you're looking for the best, look no further! Gallery of Cosmetic Surgery & Aesthetic Lounge is hands-down the best for all of your skin care needs! I've been coming here for about a year and my skin has never been better. The caring, knowledgeable, and trained staff is comprised of the best doctor, injectable nurse, skin consultant and aesthetician.
SCHEDULE A
CONSULTATION
Call (949) 706-7776 or fill out our online form to schedule your consultation with us. Conveniently located near Fashion Island, the airport and the beach. Please visit us while you are out in the beautiful area of Newport Beach.