Fractional C02 Laser Resurfacing
Orange County
Rejuvenate Your Skin with Fractional C02 Laser Resurfacing
What is Fractional C02 Laser Resurfacing?
Most of us would like to erase the effects of aging if we could. A lot of things can bring about the aging process such as over-exposure to the sun, heredity, and lifestyle choices including nutrition, alcohol consumption, and especially smoking all contribute to wrinkles and fine lines. For many people, laser skin resurfacing can present a viable solution.
Am I a Good Candidate for Fractional C02 Laser Resurfacing?
Good candidates for this procedure are in good health. The best candidates will also have dark spots of age spots on their face, fine lines, and wrinkles, sun damage, acne scarring or hyperpigmentation. Dr. Sadati will determine whether each individual patient is a qualified candidate at the initial consultation appointment.
To discern whether or not you may be a good candidate for a resurfacing technique including microdermabrasion, your skin may present with one or more of the following conditions:
Excessive wrinkles around your mouth
Sun-damaged skin
Lines known as "crow's feet" around the eyes as well as skin laxity in your eyelid area
The appearance of fine lines around the upper eyelids
Brown spots or blotchy skin color
Appearance of precancerous skin growths
Scars from acne or other diseases of the skin
Facial scars from a previous injury
Your Results with Fractional C02 Laser Resurfacing
As this is a non-surgical procedure, the recovery is generally well tolerated by most patients. The largest inconvenience is the fact that there is some redness, swelling and irritation around the area where the treatment was performed. This will last anywhere from two hours to eight hours. Patients might experience scabbing on their face, which is essential to the healing process. Typically, Dr. Kevin Sadati recommends that patients use a moisturizer in the area where the treatment was performed in order to obtain the best results.
Recovery time may also play an important role in what kind of skin resurfacing you may want to consider. All patients are unique and not all techniques are the same. Depending on the results, skin resurfacing is generally performed at varying depths to achieve specific and custom-tailored results.
A more superficial, surface type skin treatment will generally require less healing time. The downside is that you may need to have the procedure repeated several times to achieve the same results as a deeper treatment. Therefore, when considering a skin-resurfacing, a deeper and more thorough procedure may be the best and most cost-effective bet!
Your Aesthetic Lounge Consultation
If you are interested in fractional C02 Laser Resurfacing for a rejuvenated complexion, contact our Newport Beach office today to schedule your initial consultation.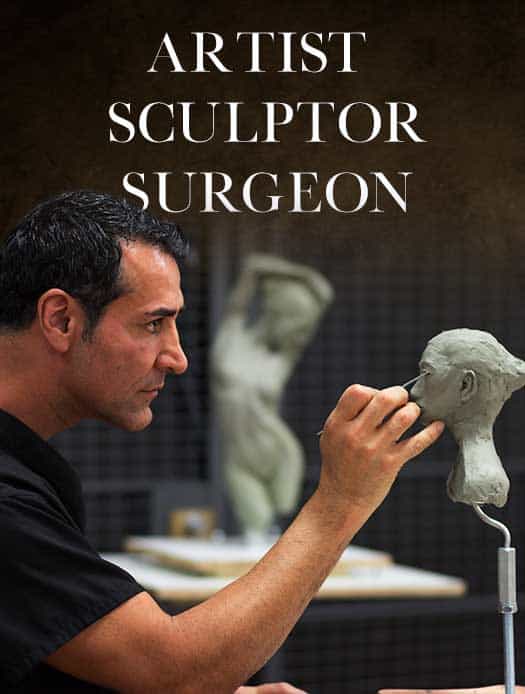 Dr. Kevin Sadati is a top facial plastic surgeon in the Newport Beach and Orange County area with over 15 years of facial and reconstructive surgery experience. He is particularly known for creating natural, subtle results for his patients who don't appear that they've had work done. This can be credited to his extensive experience, as well as his surgical finesse and natural artistic talent. Along with years of studying and training, Dr. Sadati has experience as a painter and sculptor, which embodies his artistic eye for, and appreciation of, aesthetic harmony. He believes that this is key to creating beautiful, natural-looking results in cosmetic surgery. Dr. Sadati has been voted by his patients: "The Best Cosmetic Surgeon" in OC register 5 years in a row, "Top Plastic Surgeon in Orange County" in Locale magazine and received "Best Overall Facial Rejuvenation" award at the National Aesthetic Show by his peers. He also appeared in "The Doctors" show on NBC.
SCHEDULE A
CONSULTATION
Call (949) 706-7776 or fill out our online form to schedule your consultation with us. Conveniently located near Fashion Island, the airport and the beach. Please visit us while you are out in the beautiful area of Newport Beach.