Restylane Silk
Newport Beach & Orange County
Improve the signs of aging around the lips with Restylane Silk
With the sensitive skin on the lips among the most susceptible skin to the signs of aging, many people look for solutions for augmentation to help smooth outlines in a natural way. Restylane Silk offers visible improvement for the signs of aging on and around the lips with a specially designed formula that keeps lips feeling full and looking youthful.
What is Restylane Silk?
Restylane Silk is a hyaluronic acid dermal filler specifically designed to provide smooth, natural results when injected into and around the lips for filling out wrinkles, combatting lip thinning, and defining a youthful lip shape. Hyaluronic acid is a naturally occurring polysaccharide (sugar) that is produced naturally by the body. While natural hyaluronic acid undergoes a typically 24-hour life cycle, Restylane's formulas are designed to be long-lasting, with results still seen at least six months after injection.
By attracting and trapping water molecules, hyaluronic acid contributes to a look of fullness in the treatment area. Because Restylane Silk has smaller and smoother hyaluronic acid particles, it is ideal for injecting into the lips for a soft feel and natural plump look.
Restylane Silk is also formulated with a small dose of lidocaine, an anesthetic, to ease comfort during the treatment process. Treatment is quick and simple, performed with a few injections placed strategically throughout the lips for assured symmetry and improved appearance.
Am I A Good Candidate for Restylane Silk?
People who have lines around their upper lip or desire a conservative increase in fullness can be good candidates for Restylane Silk for the lips. People who are allergic to certain compounds and medications may not be eligible for Restylane Silk.
Restylane Silk is approved for use in any healthy adult over the age of 21. You'll find out if you are a good candidate during a consultation appointment with our highly qualified team of medical injectors.
Results with Restylane Silk
Restylane Silk produces beautiful results in just a few weeks, with results lasting as long as six months or longer. Restylane Silk can help smooth out wrinkles and correct thinning lips temporarily, all with a non-invasive procedure that requires no downtime. Patients often experience temporary swelling in the treatment area that can be controlled by applying cold packs to the lips.
Schedule an Aesthetic Lounge Consultation
The first step toward an enhanced lip appearance starts with a consultation with our expert injectors. Your Restylane Silk treatment is tailored to your unique concerns and condition, which is why we always start with a medical examination of the lips prior to injecting Restylane Silk. During a consultation with our nurse Amy at the Gallery of Cosmetic Surgery & Aesthetic Lounge, your medical history will also be taken, to ensure the procedure won't result in negative side effects. Get started by calling our Newport Beach office or contacting us online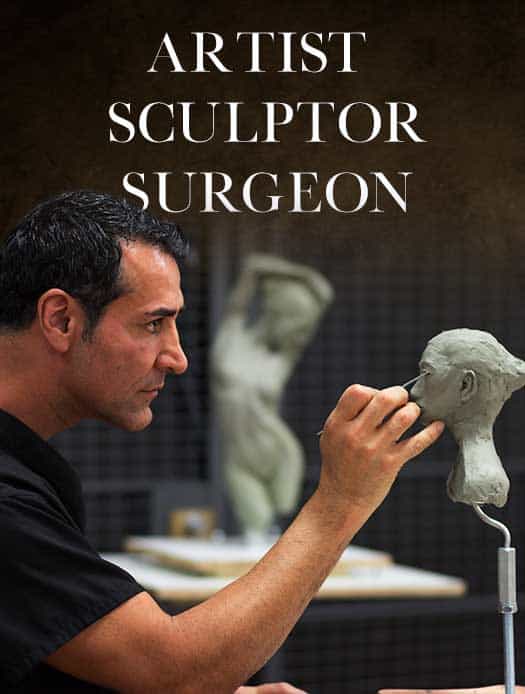 Dr. Kevin Sadati is a top facial plastic surgeon in the Newport Beach and Orange County area with over 15 years of facial and reconstructive surgery experience. He is particularly known for creating natural, subtle results for his patients who don't appear that they've had work done. This can be credited to his extensive experience, as well as his surgical finesse and natural artistic talent. Along with years of studying and training, Dr. Sadati has experience as a painter and sculptor, which embodies his artistic eye for, and appreciation of, aesthetic harmony. He believes that this is key to creating beautiful, natural-looking results in cosmetic surgery. Dr. Sadati has been voted by his patients: "The Best Cosmetic Surgeon" in OC register 5 years in a row, "Top Plastic Surgeon in Orange County" in Locale magazine and received "Best Overall Facial Rejuvenation" award at the National Aesthetic Show by his peers. He also appeared in "The Doctors" show on NBC.
SCHEDULE A
CONSULTATION
Call (949) 706-7776 or fill out our online form to schedule your consultation with us. Conveniently located near Fashion Island, the airport and the beach. Please visit us while you are out in the beautiful area of Newport Beach.