Non-Surgical Neck Rejuvenation
Orange County
Combat signs of aging, without surgery, for a more youthful-looking neck
As we age, our skin loses collagen and elastin, which can lead to lax skin and lines and wrinkles. Sun damage can also begin to take its toll through uneven pigmentation and sun spots. If you have noticed these signs of aging in your neck area and would like to make a change, without surgery, non-surgical neck rejuvenation may be for you.
What is Non-Surgical Neck Rejuvenation?
At Gallery of Cosmetic Surgery in Newport Beach, we offer a combination of non-surgical treatments to address signs of aging on the neck. These treatments include:
Botox, an injectable treatment typically used to treat facial lines and wrinkles, can also be used to address platysma, or vertical, bands on the neck. The application of small amounts of Botox in these neck bands relax the platysma muscle, creating a more youthful neck with no downtime.
Vivace microneedling treatments are a great way to see dramatic results, without ample downtime. By creating micro-wounds in the skin, Vivace stimulates collagen production.
Not only can it help to tighten the skin on the neck, it can also help to improve skin tone and texture for an overall rejuvenated look.
ResurFX is a non-ablative, fractional laser to help improve a number of skin irregularities, including age spots, lines and wrinkles, hyperpigmentation, uneven skin tone, lax skin, and scars. Including this treatment option into our non-surgical neck rejuvenation treatment can help to greatly improve results for a boost in confidence!
Am I a Good Candidate for Non-Surgical Neck Rejuvenation?
If you are looking to rejuvenate your neck without surgery, non-surgical neck rejuvenation may be a good match for you. However, those with an infection or wound in the treatment area should not undergo this treatment, as well as women who are pregnant or breastfeeding. A consultation at our office is the best way to determine if this treatment is right for you.
Your Results with Non-Surgical Neck Rejuvenation
Because this procedure is non-surgical, it required little to no downtime. Patients may experience mild redness and swelling for up to five days following treatment. It is important that you avoid direct sun exposure following treatment and apply sunscreen to the neck when spending time outdoors.
While some patients may see results after just one treatment session, others may require multiple treatments, depending on the amount of change they would like to see.
Your Aesthetic Lounge Consultation
Individuals in the Newport Beach area who do not wish to undergo surgical treatments or are not good candidates for surgical treatments can often benefit from non-surgical neck rejuvenation for a more youthful-looking neck. Contact our office today to schedule your aesthetic lounge consultation.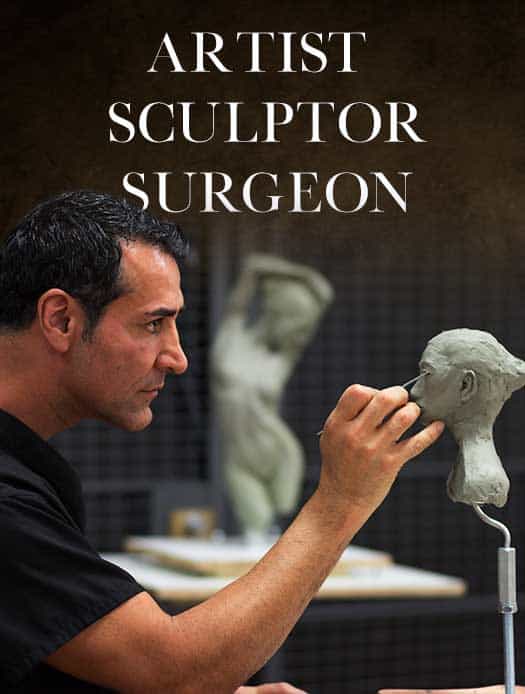 Dr. Kevin Sadati is a top facial plastic surgeon in the Newport Beach and Orange County area with over 15 years of facial and reconstructive surgery experience. He is particularly known for creating natural, subtle results for his patients who don't appear that they've had work done. This can be credited to his extensive experience, as well as his surgical finesse and natural artistic talent. Along with years of studying and training, Dr. Sadati has experience as a painter and sculptor, which embodies his artistic eye for, and appreciation of, aesthetic harmony. He believes that this is key to creating beautiful, natural-looking results in cosmetic surgery. Dr. Sadati has been voted by his patients: "The Best Cosmetic Surgeon" in OC register 5 years in a row, "Top Plastic Surgeon in Orange County" in Locale magazine and received "Best Overall Facial Rejuvenation" award at the National Aesthetic Show by his peers. He also appeared in "The Doctors" show on NBC.
SCHEDULE A
CONSULTATION
Call (949) 706-7776 or fill out our online form to schedule your consultation with us. Conveniently located near Fashion Island, the airport and the beach. Please visit us while you are out in the beautiful area of Newport Beach.