Arm Lift
Orange County
Achieve slimmer, tighter-looking arms with an Arm Lift
Toning and building muscle in the arms can be highly difficult if you carry extra fat in the area that results in excess skin. Many men seek to bulk up their arms but have trouble doing so if they recently lost weight, leaving loose muscles and skin. An arm lift can tighten the underlying muscles and excise the sagging skin, creating a tightened, toned profile.
This surgical procedure can be a great step in your fitness plan, as muscles that are loosened and stretched can be ineffective at building mass and becoming stronger. Dr. Sadati can work with you and your aesthetic goals to plan an incision that will give you the best results with the most subtlety as your incisions heal.
What to Expect During Your Arm Lift Recovery
Following your arm lift procedure, you may be placed in a compression wrap that must be worn as directed to reduce swelling and support your new arm contours. A mild to moderate amount of discomfort is to be expected, which can be controlled with pain medication. Bruising and swelling is normal, which will peak within the first 36-48 hours and then gradually reside over the next two weeks.
During the first week of recovery, patients should avoid activities that will raise your blood pressure
Your Private Consultation
The best way to determine which body contouring procedure is best for you is through a consultation with Dr. Sadati at the Gallery of Cosmetic Surgery & Aesthetic Lounge, who can recommend a treatment plan that best fits your goals and requirements. To schedule a consultation, contact our office and speak with our friendly staff who can find the best appointment for you.
Frequently Asked Questions
How do I know if itu2019s the right time for an arm lift?
What will arm lift scarring be like?
How long will arm lift results last?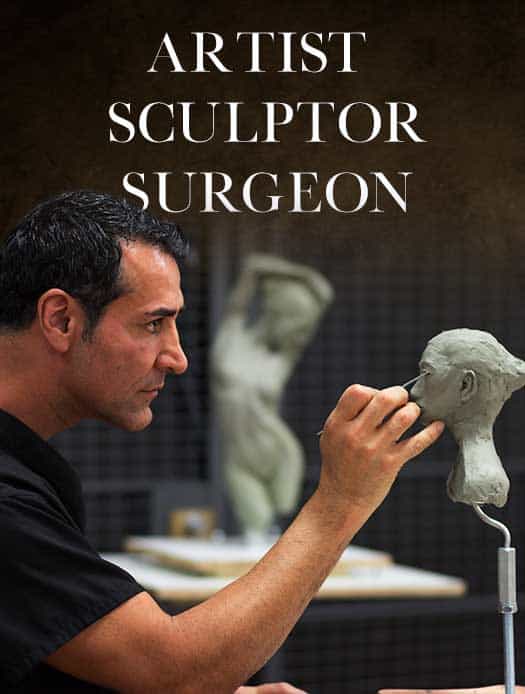 Dr. Kevin Sadati is a top facial plastic surgeon in the Newport Beach and Orange County area with over 15 years of facial and reconstructive surgery experience. He is particularly known for creating natural, subtle results for his patients who don't appear that they've had work done. This can be credited to his extensive experience, as well as his surgical finesse and natural artistic talent. Along with years of studying and training, Dr. Sadati has experience as a painter and sculptor, which embodies his artistic eye for, and appreciation of, aesthetic harmony. He believes that this is key to creating beautiful, natural-looking results in cosmetic surgery. Dr. Sadati has been voted by his patients: "The Best Cosmetic Surgeon" in OC register 5 years in a row, "Top Plastic Surgeon in Orange County" in Locale magazine and received "Best Overall Facial Rejuvenation" award at the National Aesthetic Show by his peers. He also appeared in "The Doctors" show on NBC.
SCHEDULE A
CONSULTATION
Call (949) 706-7776 or fill out our online form to schedule your complimentary consultation with Dr. Sadati. Conveniently located near Fashion Island, the airport and the beach. Please visit us while you are out in the beautiful area of Newport Beach.
359 San Miguel Drive, Suite 200, Newport Beach, CA 92660 Phone:(949) 706-7776