Male Eyelid Lift
Newport Beach & Orange County
A male eyelid lift, also known as male Blepharoplasty can improve the look of the eyelids for a more youthful appearance.
The eyes are a distinct facial feature and are often one of the first things people notice when meeting you. Over time, lines, wrinkles, and lax skin around our eyes can cause us to appear sad, tired, or older than we feel. A male eyelid lift can help to correct these common signs of aging while taking into account the masculine appearance.
Some men may have genetic under-eye bags or eyelid hooding, which can be addressed with a male eyelid lift. Sometimes, upper eyelid bagging is so severe that it negatively impacts your line of vision. Male eyelid surgery can be performed on both the upper and lower eyelids for a comprehensive approach to a more youthful appearance. A male eyelid lift or male blepharoplasty is performed in the comfort of our state of art facility using twilight sedation and local anesthesia without the need for general anesthesia.
Preparing for Your Male Eyelid Lift
Prior to your male eyelid lift, there are some steps you should take to ensure optimal outcomes. First, smokers should stop smoking at least two weeks ahead of time to ensure better healing. Patients may also be asked to avoid taking certain medications and supplements that may increase bleeding.
What to Expect During Your Male Eyelid Lift Recovery
Following your male eyelid lift, it is important to let yourself relax and recover. Cold compresses can be placed on the eyes to help reduce any discomfort and swelling. You may also be given eye drops and/or ointment to help treat your eyes and the incisions. Be sure to follow Dr. Sadati's post-op instructions for best results.
It is recommended that you sleep with your head raised, which can be done by propping up pillows under your head. Your eyelids may feel tight, and soreness and bruising may occur. Any discomfort can be controlled with pain relievers such as Tylenol. Patients should avoid heavy lifting and strenuous activities for 3 weeks. After about two weeks, you should wear dark sunglasses when outdoors to protect your eyes from the sun. Most patients can return to their everyday activities about 7 days after surgery. However, overall recovery may differ from patient to patient.
Your Private Consultation
Prior to your male eyelid lift, you will attend a consultation with Dr. Sadati. During your consultation, you will discuss your health history, as well as topics relating to the eyes such as dry eyes, eye-related allergies, glaucoma, and other eye issues. Be sure to disclose any thyroid or circulatory problems, diabetes, or other medical conditions to ensure a safe procedure.
Dr. Sadati will then examine your eyes and discuss expectations and treatment options with you.
Frequently Asked Questions
Who is a good candidate for a male eyelid lift?
How long will male eyelid lift results last?
What areas can a male eyelid lift treat?
What questions should I ask about a male eyelid lift?
What can I expect right after my male eyelid lift procedure?
Dr. Kevin Sadati is a board-certified facial plastic surgeon with more than15 years of experience and over 5000 facelifts performed using his well-known technique. He has been loved by his patients and praised by his peers for his natural-looking results. He has been voted the Best Facial Cosmetic Surgeon in Orange County 6 years in a row. He has published several peer-reviewed articles and is a regular lecturer at the national plastic surgery meetings. His expertise is mentioned in major national beauty magazines and appeared on TV. As a master of facelift and rhinoplasty and an avid sculptor and painter, he can provide gorgeous yet natural-looking results without the tell-tale signs of surgery. Dr. Sadati can help you achieve your highest level of confidence at his luxurious facility.
fly-in service
Dr. Kevin Sadati is Orange County's leading board-certified facial plastic surgeon and a facial aesthetics expert of over 15 years. Dr. Sadati draws patients from all over the world for his exceptional facelift and deep plane facelift results. No matter where you're located, you are warmly invited to see what kind of rejuvenating results can be achieved in the hands of our artist, sculptor, and world-class plastic surgeon.
Our professional team is happy to help meet your travel arrangement needs. Learn more about our fly-in concierge services or call our office today.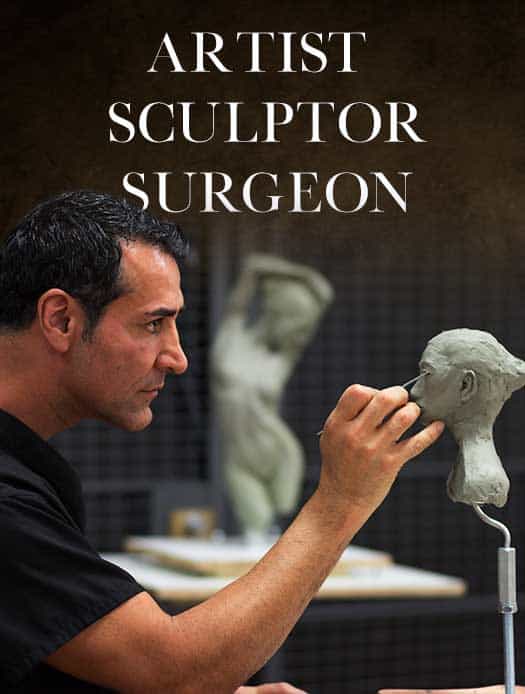 Dr. Kevin Sadati is a top facial plastic surgeon in the Newport Beach and Orange County area with over 15 years of facial and reconstructive surgery experience. He is particularly known for creating natural, subtle results for his patients who don't appear that they've had work done. This can be credited to his extensive experience, as well as his surgical finesse and natural artistic talent. Along with years of studying and training, Dr. Sadati has experience as a painter and sculptor, which embodies his artistic eye for, and appreciation of, aesthetic harmony. He believes that this is key to creating beautiful, natural-looking results in cosmetic surgery. Dr. Sadati has been voted by his patients: "The Best Cosmetic Surgeon" in OC register 5 years in a row, "Top Plastic Surgeon in Orange County" in Locale magazine and received "Best Overall Facial Rejuvenation" award at the National Aesthetic Show by his peers. He also appeared in "The Doctors" show on NBC.
SCHEDULE A
CONSULTATION
Call (949) 706-7776 or fill out our online form to schedule your consultation with us. Conveniently located near Fashion Island, the airport and the beach. Please visit us while you are out in the beautiful area of Newport Beach.