Breast Lift
Orange County
Rejuvenate and reshape the breasts for a lifted, youthful profile.
In addition to breast augmentation, many women decide to have a breast lift procedure to adjust the position of their breasts. This is usually done after giving birth as the process of pregnancy and subsequent nursing can leave the breasts sitting lower on the chest and less full than before. A breast lift procedure can restore the breasts to a youthful, upright position and can be combined with breast augmentation techniques for the breast profile you've been dreaming of. Dr. Sadati has experience with a variety of techniques and can provide the guidance and professional service required for the best possible outcome.
Preparing for Your Breast Lift
Your private consultation with Dr. Sadati is one of the most important steps you can take during your treatment process with the Gallery of Cosmetic Surgery & Aesthetic Lounge. This appointment allows Dr. Sadati to examine your body and recommend a unique treatment plan that aligns with your aesthetic goals. You can also discuss any questions or concerns you have about your procedure process and discuss whether you might also benefit from our effective breast enhancement techniques at the same time.
Patients that benefit most from breast lift techniques generally show the following traits:
Breasts that point downward with nipples that fall below the breast fold
Breasts that are too large and saggy for their figure
Breasts that appear deflated or voluminous only in the lower region
Once you and Dr. Sadati decide that a breast lift would be ideal for you, our patient coordinators can assist you in booking your procedure date and making sure you have care steps to follow before and after your procedure.
What to Expect During Your Breast Lift Recovery
After your procedure, you'll be monitored and provided for by our expert nurses, and we offer the comfort of our luxurious guest suites for your initial recovery. If you choose to go home, we require that you travel with a close friend or family member who should also watch over you for the first couple of days. You should rest during this time and refrain from any extensive activity which can include lifting or reaching, as this can affect your incisions and healing ability. Dr. Sadati will prescribe pain medication for your comfort and to also reduce swelling at the incision sites. Your full recovery can take up to a few weeks, depending on whether you also opt for implants or natural enhancement.
Your Private Consultation
Dr. Sadati offers excellent cosmetic surgical techniques and even more excellent patient care, taking the time to answer your questions, ensure you're comfortable, and check on your recovery process. The Gallery of Cosmetic Surgery & Aesthetic Lounge invites you to contact us to schedule your personalized consultation and enjoy our luxurious facilities and accommodating staff.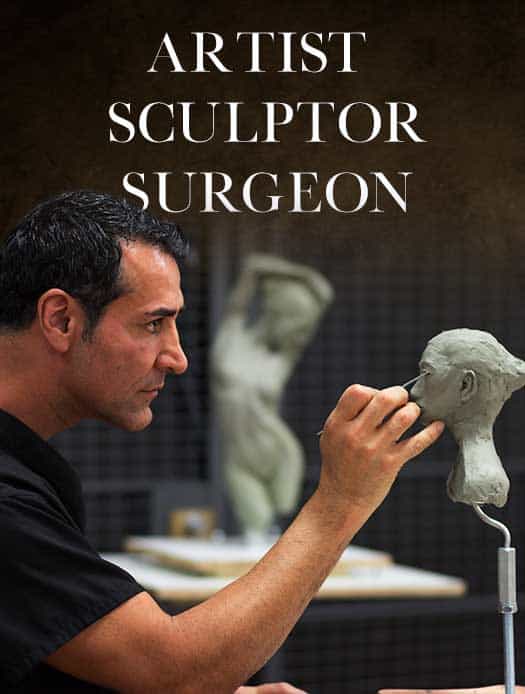 Dr. Kevin Sadati is a top facial plastic surgeon in the Newport Beach and Orange County area with over 15 years of facial and reconstructive surgery experience. He is particularly known for creating natural, subtle results for his patients who don't appear that they've had work done. This can be credited to his extensive experience, as well as his surgical finesse and natural artistic talent. Along with years of studying and training, Dr. Sadati has experience as a painter and sculptor, which embodies his artistic eye for, and appreciation of, aesthetic harmony. He believes that this is key to creating beautiful, natural-looking results in cosmetic surgery. Dr. Sadati has been voted by his patients: "The Best Cosmetic Surgeon" in OC register 5 years in a row, "Top Plastic Surgeon in Orange County" in Locale magazine and received "Best Overall Facial Rejuvenation" award at the National Aesthetic Show by his peers. He also appeared in "The Doctors" show on NBC.
SCHEDULE A
CONSULTATION
Call (949) 706-7776 or fill out our online form to schedule your complimentary consultation with us. Conveniently located near Fashion Island, the airport and the beach. Please visit us while you are out in the beautiful area of Newport Beach.
359 San Miguel Drive, Suite 200, Newport Beach, CA 92660 Phone:(949) 706-7776