MORPHEUS8
Morpheus8 is a new subdermal adipose remodeling device (SARD) that fractionally remodels and contours the face and body. Penetrating deep into the skin and fat, this morphs the aging face or body into a more desired smooth and sleek appearance, for all skin tones. Morpheus8 has the ability to penetrate deeper into the skin than any other microneedling device, going as deep as 4mm. Patient comfort is a major advantage of this device because of the sharper needles and tiny punctures it causes in the skin without tugging or pulling. Morpheus8 can be used for but is not limited to treating wrinkles, acne scars, stretch marks surgical scars, and more.
What is Morpheus8?
MORPHEUS8 is a fractional skin treatment that stimulates collagen production of the underlying layers of the dermis. By targeting the deeper layers of the skin, the building blocks will reorganize themselves in a natural anti-aging process.
What areas can be treated?
Morpheus8 can be used on any area that can benefit from sub-dermal renewal. The most commonly treated areas include the lower face and neck. Areas of the face and body that exhibit wrinkles, discoloration, or acne scarring are suitable for treatment.
How many treatments will I need?
Depending on your Morpheus8 treatment regime, you can expect to have between 1-3 sessions.
How quickly will I see results?
Visible results can be seen within a few days, but typically after three weeks, the most noticeable results appear. Improvements continue up to three months after treatment.
What is the benefit of fractionated energy?
Fractionated RF energy is a scientifically proven method to reduce wrinkles and rebuild collagen and fat. It is minimally invasive, using a matrix of micro pins to renew deeper layers of the skin with almost no patient downtime.
The benefit of Morpheus8's color blind technology is that it can be used on all skin types. The unique properties allow even darker skin tones to be treated.
What is the benefit of RF energy?
RF energy heats the deep layers of the skin in a controlled way to revitalize the collagen. The treatment will improve skin complexion and texture for a more radiant and youthful appearance.
Can this be used in combination with other treatments?
Yes, Morpheus8 can be used in the same treatment session or a few days after other treatments.
When can I put make-up on after treatment?
Since patient downtime is minimal, makeup can be applied 1 to 2 days after the treatment. Patients should expect to see micro lesions a few days after treatment and slight redness for up to 1 week depending on treatment parameters.
What kind of post-procedure care is required?
Patients should moisturize the treatment area and avoid direct sun exposure. It is also recommended that patients use a good, broad-spectrum sunscreen every day. In addition to reducing their future risk of skin cancer, sunscreens also reduce wrinkles and slow the aging process.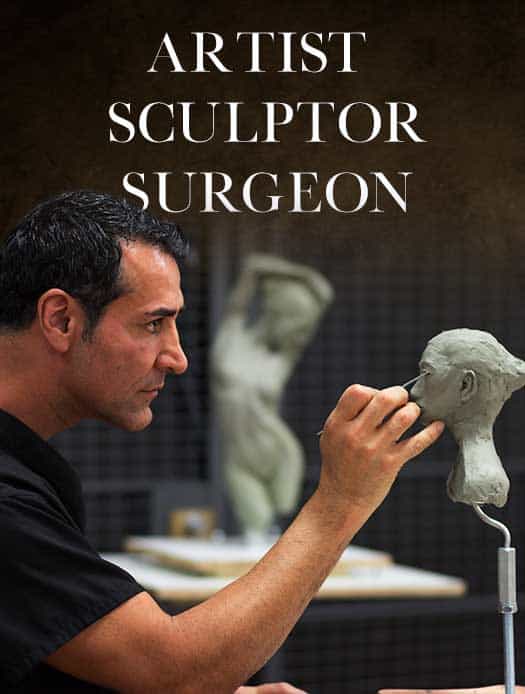 Dr. Kevin Sadati is a top facial plastic surgeon in the Newport Beach and Orange County area with over 15 years of facial and reconstructive surgery experience. He is particularly known for creating natural, subtle results for his patients who don't appear that they've had work done. This can be credited to his extensive experience, as well as his surgical finesse and natural artistic talent. Along with years of studying and training, Dr. Sadati has experience as a painter and sculptor, which embodies his artistic eye for, and appreciation of, aesthetic harmony. He believes that this is key to creating beautiful, natural-looking results in cosmetic surgery. Dr. Sadati has been voted by his patients: "The Best Cosmetic Surgeon" in OC register 5 years in a row, "Top Plastic Surgeon in Orange County" in Locale magazine and received "Best Overall Facial Rejuvenation" award at the National Aesthetic Show by his peers. He also appeared in "The Doctors" show on NBC.
SCHEDULE A
CONSULTATION
Call (949) 706-7776 or fill out our online form to schedule your consultation with us. Conveniently located near Fashion Island, the airport and the beach. Please visit us while you are out in the beautiful area of Newport Beach.