Vivace RF Microneedling
Orange County
Achieve a glowing complexion with Vivace Radio Frequency Microneedling
What is Vivace Radio Frequency Microneedling?
Vivace Radio Frequency Microneedling is a new treatment option for Orange County residents who want tight, youthful looking skin on their face, neck, and body. This procedure uses sterile gold-plated needles that penetrate to varying depths beneath your skin — combined with carefully controlled radiofrequency energy – to reduce pore size, wrinkles, and stretch marks. In addition, Vivace Microneedling decreases your skin's oil levels and controls acne.
What happens during a Vivace Microneedling treatment?
You will be provided a topical anesthetic to apply to your skin 30 minutes prior to your treatment to keep you comfortable. We will then use a handpiece to open the skin channels. Treatments take between 30 and 60 minutes and can be performed on all parts of your body due to the flexibility of the treatment.
These microscopic openings, also called "fractionated injuries" can stay open for four to six hours, which is the key to a successful outcome.
Can Vivace Microneedling be customized to my needs?
Yes! Vivace Microneedling is extremely customizable. We are able to select the size, depth, and flexibility of the needles leaving you with a tailored treatment. We can also control the length of time the needles are in contact with your skin and the power of the radio-frequency waves. After your consultation, we will choose the optimal settings needed to create the results you desire. Because Vivace Microneedling is so customizable, the success of your treatment is highly dependent on the skill of the provider.
Am I a Good Candidate for Vivace Radio Frequency Microneedling?
Vivace Microneedling is recommended for residents of Orange County who are self-conscious about loose skin, wrinkles, poor skin texture, large pores, acne, scars and stretch marks. Oftentimes, these imperfections can detract from your appearance and make you feel self-conscious.
Your Results with Vivace RF Microneedling
Following your Vivace Microneedling treatment, your skin may be red and flushed. Your skin may also feel tight, sensitive or itchy. Many patients describe the sensation as being similar to having a sunburn. The amount of discomfort depends on the extent of your treatment. You will be given instructions on how to care for your skin to reduce side-effects.
Vivace Microneedling can improve acne, reduce pore size, decrease wrinkles, tighten sagging skin, and reduce stretch marks. Vivace Microneedling can be used on all parts of the body.
We generally recommend a series of four or more treatments. However, our recommendation will vary depending on your skin's condition and your goals. Treatments are usually spaced three to four weeks apart at our Orange County office. We will provide you with a treatment plan during your consultation.
Your Aesthetic Lounge Consultation
If you are interested in learning more about Vivace Radio Frequency Microneedling, contact our office today to schedule your aesthetic lounge consultation.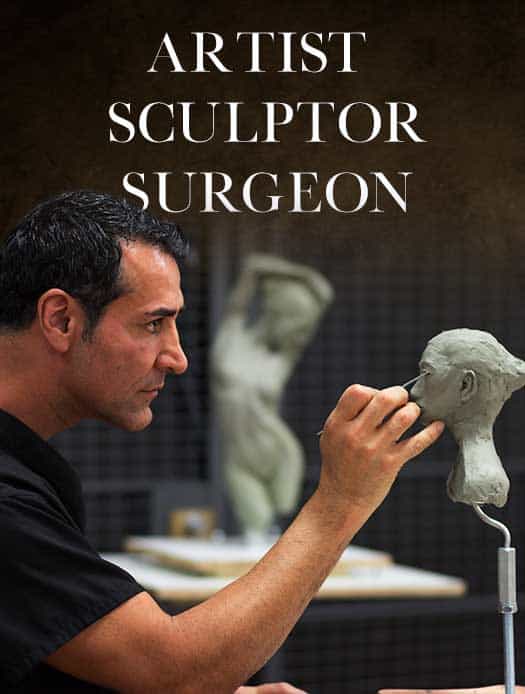 Dr. Kevin Sadati is a top facial plastic surgeon in the Newport Beach and Orange County area with over 15 years of facial and reconstructive surgery experience. He is particularly known for creating natural, subtle results for his patients who don't appear that they've had work done. This can be credited to his extensive experience, as well as his surgical finesse and natural artistic talent. Along with years of studying and training, Dr. Sadati has experience as a painter and sculptor, which embodies his artistic eye for, and appreciation of, aesthetic harmony. He believes that this is key to creating beautiful, natural-looking results in cosmetic surgery. Dr. Sadati has been voted by his patients: "The Best Cosmetic Surgeon" in OC register 5 years in a row, "Top Plastic Surgeon in Orange County" in Locale magazine and received "Best Overall Facial Rejuvenation" award at the National Aesthetic Show by his peers. He also appeared in "The Doctors" show on NBC.
SCHEDULE A
CONSULTATION
Call (949) 706-7776 or fill out our online form to schedule your consultation with us. Conveniently located near Fashion Island, the airport and the beach. Please visit us while you are out in the beautiful area of Newport Beach.