Meet Dr. Giriraj Sharma
Facial Plastic and Reconstructive Surgeon
Dr. Giriraj Sharma is a Facial Plastic and Reconstructive Surgeon based out of Newport Beach, CA. His practice is exclusively focused on surgical and non-surgical cosmetic treatments of the face and neck. A native of the Washington DC suburbs, Dr. Sharma is a second-generation Head and Neck surgeon who integrated himself into the Newport Beach community during his surgical residency at the University of California Irvine. Dr. Sharma's philosophy with regards to his surgical practice is to establish a genuine bond with each of his patients through open communication and patient education and to treat each patient like a family member. After understanding your specific goals, he will work with you to formulate a personalized treatment plan to restore youth, harmony, and function to your face. He always aims to deliver the most advanced and safest solutions which yield beautiful, natural, and long-lasting results.
Training and Education
After graduating from the perennial #1 magnet high school in the country, Thomas Jefferson High School for Science and Technology, Dr. Sharma attended Carnegie Mellon University (CMU) on multiple scholarships to pursue a degree in Chemistry. He was one of few students chosen as a Presidential scholar at CMU. He subsequently received his medical degree from the George Washington University School of Medicine (GWU), which is ranked in the top 10 U.S. medical schools based on acceptance rate. During his third year at GWU, he was awarded the Ammerman Foundation Scholarship, which is awarded annually to one student within the medical student body who demonstrates the highest level of achievement in medical research.
Dr. Sharma then completed a five-year residency in Head and Neck Surgery at the University of California Irvine (UCI) where he served as Chief Resident. During his rigorous surgical training, he performed numerous cosmetic and reconstructive procedures of the face and neck. During his residency, he discovered a passion for understanding and restoring individual facial aesthetics and thereby improving a person's confidence and emotional quality of life.
Upon graduating from UCI, Dr. Sharma was one of 46 surgeons in North America selected for a highly competitive, extra year of advanced fellowship training in Facial Plastic and Reconstructive surgery at the University of Toronto. During his fellowship, he performed a full range of cosmetic facial plastic surgery under the direction and mentorship of one of the world's premier facial plastic surgeons, Dr. Jamil Asaria. Dr. Sharma was awarded the prestigious Kris Conrad Merit Award in Facial Plastic Surgery which is awarded annually to a young surgeon who demonstrates the highest level of expertise in the performance of Facial Plastic Surgery. Having completed his American Academy of Facial Plastic and Reconstructive Surgery (AAFPRS) accredited fellowship, Dr. Sharma is in the process of attaining dual board certification in Facial Plastic Surgery and Head and Neck Surgery.
Research
Dr. Sharma is a firm believer in medical research for the advancement of Facial Plastic Surgery. He is the author of over 25 research articles in medical journals, of which he served as lead researcher and first author on 13 research teams. He has also authored multiple book chapters, including invited authorship in a Facial Plastic and Reconstructive Surgery board exam review book. By virtue of his research efforts, he has been invited to deliver numerous podium presentations at national Head and Neck Surgery conferences. He has also earned multiple national research awards in Head and Neck Surgery, including the prestigious Charles F. Ferguson Clinical Research Award from the American Society of Pediatric Otolaryngology for his research in pediatric airway disease and reconstruction. He believes in the philosophy of lifelong education in Facial Plastic Surgery through dedicated review of the latest medical texts and avid participation in plastic surgery conferences to provide the most cutting edge, innovative, and safest surgical solutions to his patients.
Our Informational Publications
Click on the titles below to read the publication
Personal life
During his surgical residency at UC Irvine, Dr. Sharma developed a genuine love for southern California and decided that this is where he wanted to establish his practice and spend his life. In his time away from work, Dr. Sharma enjoys playing soccer and basketball, traveling, and writing. He has a passion for photography, videography, and digital graphic & video editing. Lastly, he always carves out time to travel back to the East coast to spend time with his parents, sister, and nephews.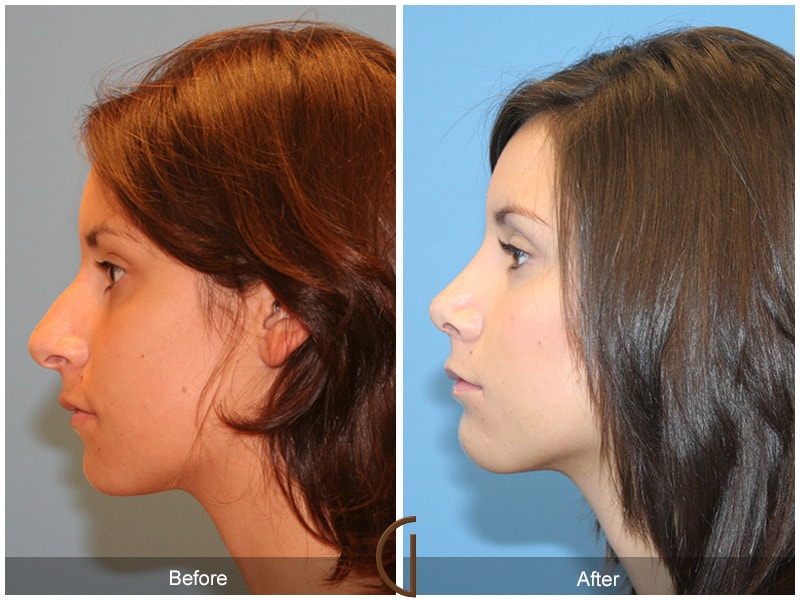 SURGICAL PROCEDURES OFFERED
Nose:
Rhinoplasty
Asian Rhinoplasty
African American Rhinoplasty
Revision Rhinoplasty
Functional nasal surgery
Septoplasty
Nasal reconstruction
Nasal fractures
Hair transplant:
Male and Female hair transplant
Follicular unit extraction (FUE) transplant
Follicular unit transplantation (FUT) transplant
Eyebrow transplant
Facial hair restoration
NON-SURGICAL PROCEDURES OFFERED:
Facial hair restoration
Botox
Dysport
Kybella
Lip filler
Facial fillers
Under-eye rejuvenation
Injectable facelift
Non-surgical rhinoplasty / Liquid rhinoplasty
CO2 laser resurfacing and CO2 laser treatment for scars
Face & Neck:
Deep plane facelift and neck lift
Revision facelift
Mini facelift / Weekend lift
Buccal fat excision
Fat grafting / Fat transfer
Customized chin implant
Face and neck liposuction
Cosmetic mole, birthmark, or cyst removal
Facial scar revision
Liquid Facelift
Skin cancer / Mohs surgery reconstruction
Eyes, brows, and hairline:
Upper eyelid surgery (blepharoplasty)
Lower eyelid surgery (blepharoplasty, with or without fat transposition)
Asian eyelid surgery
Canthoplasty or Canthopexy
Endoscopic brow lift
Direct brow lift
Lateral / Temporal brow lift
Foxeye lift
Hairline lowering surgery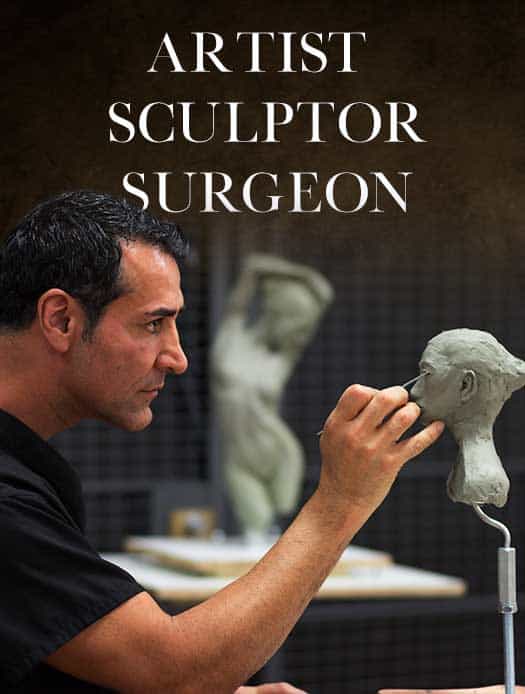 Dr. Kevin Sadati is a top facial plastic surgeon in the Newport Beach and Orange County area with over 15 years of facial and reconstructive surgery experience. He is particularly known for creating natural, subtle results for his patients who don't appear that they've had work done. This can be credited to his extensive experience, as well as his surgical finesse and natural artistic talent. Along with years of studying and training, Dr. Sadati has experience as a painter and sculptor, which embodies his artistic eye for, and appreciation of, aesthetic harmony. He believes that this is key to creating beautiful, natural-looking results in cosmetic surgery. Dr. Sadati has been voted by his patients: "The Best Cosmetic Surgeon" in OC register 5 years in a row, "Top Plastic Surgeon in Orange County" in Locale magazine and received "Best Overall Facial Rejuvenation" award at the National Aesthetic Show by his peers. He also appeared in "The Doctors" show on NBC.
SCHEDULE A
CONSULTATION
Call (949) 706-7776 or fill out our online form to schedule your complimentary consultation with us. Conveniently located near Fashion Island, the airport and the beach. Please visit us while you are out in the beautiful area of Newport Beach.
359 San Miguel Drive, Suite 200, Newport Beach, CA 92660 Phone:(949) 706-7776