Customized Facials
in Orange County, CA
Rejuvenate and restore your skin with our comprehensive facial treatment designed to leave you feeling relaxed and revitalized, with an undeniable glow.
At the Gallery of Cosmetic Surgery & Aesthetic Lounge, we've got your skincare needs covered. With customizable facials from our expert aestheticians, you can jumpstart your skin with the rejuvenation it needs. Pamper yourself and your skin with our signature facial treatment.
Am I a Good Candidate for the Gallery Signature Facial?
Anyone can find great results with our signature facial, which is designed to be a comprehensive skin treatment that can be part of a regular skincare regimen or as a special treat before your big event. With expert techniques from our facial specialists, our signature facial can leave you glowing with a relaxed, clearer mind.
Your Results with the Gallery Signature Facial
After your facial treatment at the Aesthetic Lounge, you'll leave with a noticeable glow and rejuvenated healthy skin. Depending on your skin's type and sensitivity, there may be some redness afterward, but this usually subsides quickly. Since this treatment requires no downtime or recovery, you can return to your regular activities immediately. Our expert aestheticians can ensure you have skincare steps to take in order to get the best, long-term results out of your signature facial treatment at our Aesthetic Lounge.
Your Aesthetic Lounge Consultation
The Gallery of Cosmetic Surgery & Aesthetic Lounge offers many different skincare solutions for your unique needs, and a consultation with our skincare experts is the first step towards creating an effective treatment plan. Contact our office and speak with our friendly and helpful staff who can help you book the best appointment for you.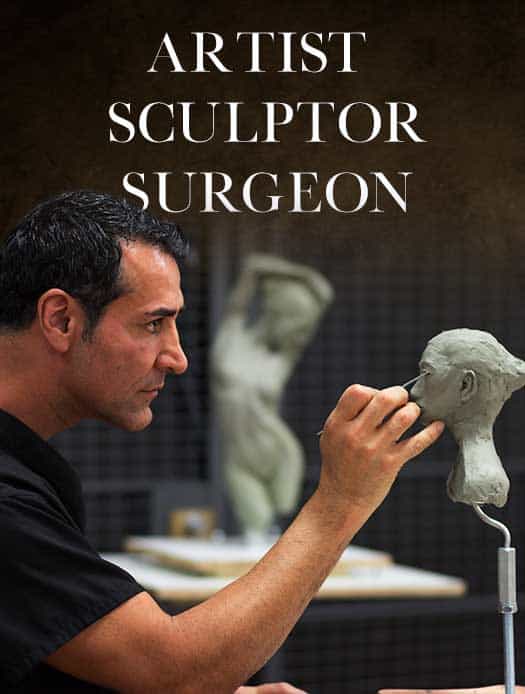 Dr. Kevin Sadati is a top facial plastic surgeon in the Newport Beach and Orange County area with over 15 years of facial and reconstructive surgery experience. He is particularly known for creating natural, subtle results for his patients who don't appear that they've had work done. This can be credited to his extensive experience, as well as his surgical finesse and natural artistic talent. Along with years of studying and training, Dr. Sadati has experience as a painter and sculptor, which embodies his artistic eye for, and appreciation of, aesthetic harmony. He believes that this is key to creating beautiful, natural-looking results in cosmetic surgery. Dr. Sadati has been voted by his patients: "The Best Cosmetic Surgeon" in OC register 5 years in a row, "Top Plastic Surgeon in Orange County" in Locale magazine and received "Best Overall Facial Rejuvenation" award at the National Aesthetic Show by his peers. He also appeared in "The Doctors" show on NBC.
SCHEDULE A
CONSULTATION
Call (949) 706-7776 or fill out our online form to schedule your consultation with us. Conveniently located near Fashion Island, the airport and the beach. Please visit us while you are out in the beautiful area of Newport Beach.