Non-Surgical Butt Lift
Orange County
Achieve lifted, rounded buttocks without incisions or downtime
Lifted, round, and perky buttocks that are proportionate with the rest of the figure are desired among men and women alike. However, it can be difficult to achieve this result, despite a healthy lifestyle. The non-surgical butt lift is a great way to improve the appearance of the buttocks, without the incisions and downtime required with surgical enhancement through Brazilian butt lifts.
What is a Non-Surgical Butt Lift?
For patients that do not wish to undergo a surgical Brazilian butt lift procedure, we offer the non-surgical butt lift using Sculptra. Sculptra is a dermal filler that stimulates natural collagen growth in the skin, as well as its ability to restore lost facial volume and volume in the buttocks region. This procedure can create a rounder, fuller, lifted buttock appearance, without synthetic butt implants.
The non-surgical Sculptra butt lift boasts many benefits, including:
No anesthesia
No downtime
Non-surgical method to reshape the buttocks
Beautiful, natural-looking results
Elimination of the risks associated with surgical butt augmentation
How Does a Sculptra Butt Lift Work?
During a non-surgical butt lift session, a topical anesthetic will be applied to ensure your comfort. Then, a very small needle will be used to insert the Sculptra into the areas of the buttocks that need more volume. Each treatment generally takes about an hour to complete. Most patients need 2 to 4 treatment sessions spaced 4-6 weeks apart to see optimal results.
Your Results with Non-Surgical Butt Lift
Following your non-surgical butt lift, there is no downtime, though you may experience some bruising, which should resolve within 2-3 weeks. Patients will see a subtle lift of the buttocks after their first couple of injection sessions. However, it is important to be patient, as results will appear gradually over the next few months, as opposed to the immediate Brazilian butt lift results you get from surgery. Once you achieve your final results, they will be long-lasting and provide results for 2-3 years.
Your Non-Surgical Buttocks Augmentation Consultation
If you are looking to achieve perkier buttocks without surgery or downtime, the non-surgical butt lift in Newport Beach may be a good option for you. Contact our office today to schedule your initial aesthetic lounge consultation to begin your cosmetic surgery journey.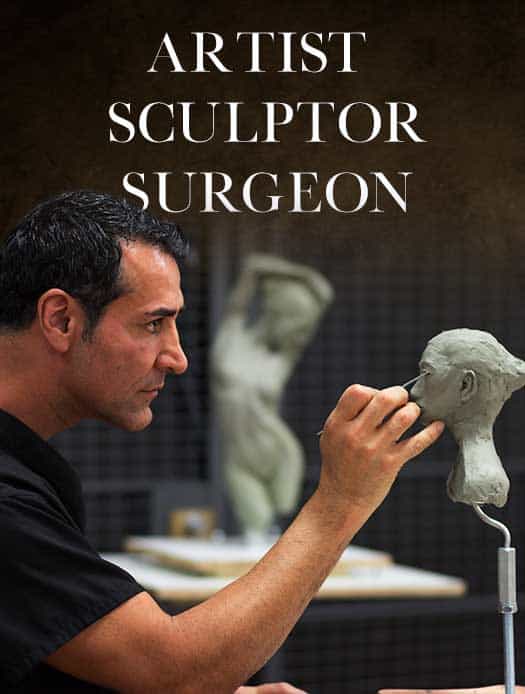 Dr. Kevin Sadati is a top facial plastic surgeon in the Newport Beach and Orange County area with over 15 years of facial and reconstructive surgery experience. He is particularly known for creating natural, subtle results for his patients who don't appear that they've had work done. This can be credited to his extensive experience, as well as his surgical finesse and natural artistic talent. Along with years of studying and training, Dr. Sadati has experience as a painter and sculptor, which embodies his artistic eye for, and appreciation of, aesthetic harmony. He believes that this is key to creating beautiful, natural-looking results in cosmetic surgery. Dr. Sadati has been voted by his patients: "The Best Cosmetic Surgeon" in OC register 5 years in a row, "Top Plastic Surgeon in Orange County" in Locale magazine and received "Best Overall Facial Rejuvenation" award at the National Aesthetic Show by his peers. He also appeared in "The Doctors" show on NBC.
SCHEDULE A
CONSULTATION
Call (949) 706-7776 or fill out our online form to schedule your consultation with us. Conveniently located near Fashion Island, the airport and the beach. Please visit us while you are out in the beautiful area of Newport Beach.