HydraFacial MD®
in Orange County, CA
The ultimate, customizable skincare treatment for your ultimate skincare results.
Your skin is unique, so you need the best facial treatment for your unique needs. A deep, comprehensive facial treatment can be a great benefit to your skincare regimen when performed regularly, and the HydraFacial MD may be the solution you've been looking for.
This new facial treatment combines some of the best skincare treatments into one complete facial that completely rejuvenates your skin at all levels. Our skincare experts at our luxurious Aesthetic Lounge can make sure this treatment fits all of your needs with a customized treatment session that you can receive to get prepped for a big event or as a series of treatments to get you the skin you've always wanted.
HydraFacial MD® Treatment Add-on's
We also offer LED Treatment during your customized HydraFacial MD treatment, which can both kill bacteria and reduce acne through blue light treatment or promote collagen and anti-aging healing with red light treatment. You can also opt for mechanical lymphatic drainage in order to promote healing and circulation, giving your complexion a gorgeous glow.
Mechanical Lymphatic Drainage
Lymphatic Drainage can be added in addition to your HydraFacial™ MD Treatment to enhance results or can be performed by itself. This procedure is extremely beneficial to post-surgery patients because it can significantly reduce swelling and recovery time. Lymphatic Drainage moves toxins out of your lymph nodes, therefore boosting the immune system and increasing blood circulation. HydraFacial™ MD Treatment with mechanical lymphatic drainage is offered in order to help patients have healthy and radiant skin at its most optimal level. This is a great add-on for surgery patients who are experiencing tightness or swelling post-surgery.
LED Light Treatment
LED Light Treatment gives another added enhancement to your HydraFacial™ MD Treatment. LED lights seals in all nourishing serums which helps to reduce the appearance of fine lines and smooth out skin. Our office offers both blue lights LED treatment, which kills bacteria and reduces acne, and red-light LED treatment, which promotes collagen and healing for anti-aging results. Giving your immune system a boost as well as your skin.
HydraFacial MD Super Serums
Dermabuilder™
Is an advanced age-refining peptide complex serum to help smooth the appearance of fine lines and wrinkles and enhance skin elasticity.
CTGF™
Is a Vortex-Booster™ in the HydraFacial MD Treatment that will minimize the appearance of fine lines and wrinkles. With naturally-derived growth factors being the main ingredient in CTGF, skin health and vitality will improve overall and skin will be brought back to its youthful state.
Britenol®
Gently nourishes your skin to help minimize the appearance of dark spots, sun spots, and hyperpigmentation. Britenol Intensive Spot Corrector, containing the same performing ingredients found in a HydraFacial MD® Treatment, is a potent spot corrector that leaves skin radiant, with a more even complexion.
Am I a Good Candidate for the HydraFacial MD?
The best part about the HydraFacial MD is that it can benefit any skin type. Because it's a highly-customizable facial, our skincare specialists can create a unique treatment that can achieve your highest skincare goals. It can also easily fit into your schedule, meaning you can make it a regular part of your skincare regimen and repeat your treatment as often as you need to keep your skin healthy and rejuvenated.
Your Results with the HydraFacial MD
Most patients notice immediate results after their customized HydraFacial treatment. You'll see an immediate improvement in your skin's smoothness, youthfulness, and appearance, leaving you with the healthy glow you want for your big event. Our skincare specialists can ensure you have steps to take and products to use to make sure your skin stays healthy and clear even after your treatment.
The HydraFacial™ MD has been a favorite pre-red-carpet treatment for the stars and is even enjoyed by the Prince of Monaco! It has also been featured on Fox, NBC, ABC, CBS The Doctors TV show, Allure Magazine, Essence Magazine, InStyle Wedding Magazine, and more.
Your Aesthetic Lounge Consultation
The Gallery of Cosmetic Surgery & Aesthetic Lounge believes in complete, effective skincare that can help you feel comfortable showing it off. Our skincare specialists can recommend the best treatment plan for you, including a relaxing, luxurious treatment with a HydraFacial MD. Contact our office to speak with our friendly and helpful staff who can assist you with booking the best appointment for you to start your skincare journey.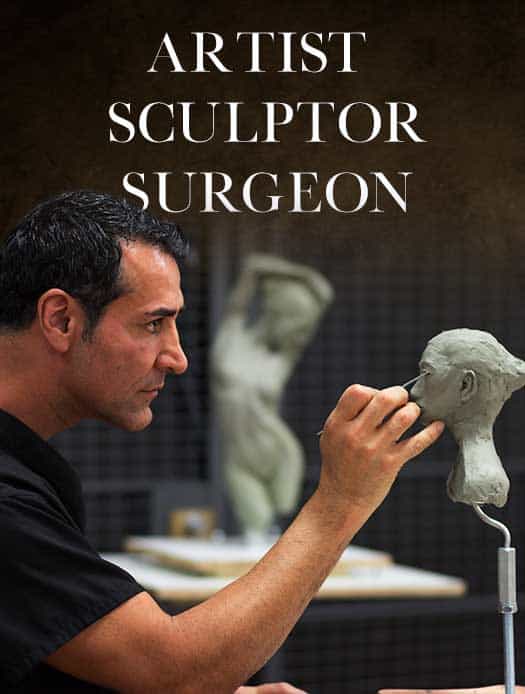 Dr. Kevin Sadati is a top facial plastic surgeon in the Newport Beach and Orange County area with over 15 years of facial and reconstructive surgery experience. He is particularly known for creating natural, subtle results for his patients who don't appear that they've had work done. This can be credited to his extensive experience, as well as his surgical finesse and natural artistic talent. Along with years of studying and training, Dr. Sadati has experience as a painter and sculptor, which embodies his artistic eye for, and appreciation of, aesthetic harmony. He believes that this is key to creating beautiful, natural-looking results in cosmetic surgery. Dr. Sadati has been voted by his patients: "The Best Cosmetic Surgeon" in OC register 5 years in a row, "Top Plastic Surgeon in Orange County" in Locale magazine and received "Best Overall Facial Rejuvenation" award at the National Aesthetic Show by his peers. He also appeared in "The Doctors" show on NBC.
SCHEDULE A
CONSULTATION
Call (949) 706-7776 or fill out our online form to schedule your consultation with us. Conveniently located near Fashion Island, the airport and the beach. Please visit us while you are out in the beautiful area of Newport Beach.