Our Office
in Newport Beach, CA
The Gallery of Cosmetic Surgery and Aesthetic Lounge is located right across from the beautiful Fashion Island in Newport Beach. Our newly renovated, luxurious office is comprised of two levels. As you enter to the first level from the street, you see beautiful reception areas with friendly staff. As you look to the right, there's a staircase that takes you upstairs to the Aesthetic Lounge, which is a luxurious medical spa.
We provide services for a diverse clientele that includes men and women from nearly every city around the world. We pride ourselves in striving to provide the best possible treatments for every patient and will spend the time needed to make sure we clearly understand your desire and ensure you are satisfied with the results. We are proud to present our state-of-art surgical facility and our luxurious medical spa on the second floor for exceptional patient care and outstanding services.
The Aesthetic Lounge
Our new luxury Medspa, the Aesthetic Lounge, is located on the second floor. Our first-class providers use the latest, non-surgical devices, injectables, and fillers to help tackle any aesthetic goals you may have. Created by Dr. Sadati to complement his surgical practice, and with some of the best providers in the country, The Aesthetic Lounge specializes in non-surgical options for the skin, face, and body.
About Dr. Sadati
Dr. Kevin Sadati is board certified in both facial plastic and reconstructive surgery and is also accredited in Otolaryngology/head and neck surgery by AOBOO. He has performed thousands of procedures over the last decade and holds the position of diplomat for the American Board of Cosmetic Surgery. Because of his creative approach to many cosmetic procedures, he has been involved in creating and certifying new techniques for cosmetic surgery. In many cases, this has led to clinical trials of these procedures and later adoption by other surgeons.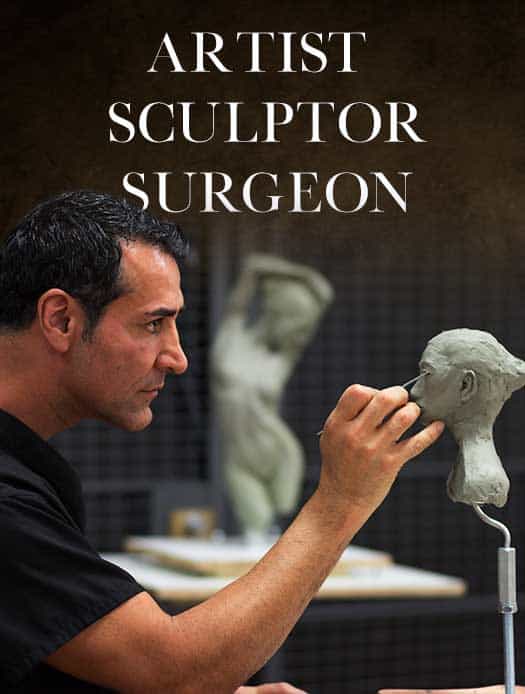 Dr. Kevin Sadati is a top facial plastic surgeon in the Newport Beach and Orange County area with over 15 years of facial and reconstructive surgery experience. He is particularly known for creating natural, subtle results for his patients who don't appear that they've had work done. This can be credited to his extensive experience, as well as his surgical finesse and natural artistic talent. Along with years of studying and training, Dr. Sadati has experience as a painter and sculptor, which embodies his artistic eye for, and appreciation of, aesthetic harmony. He believes that this is key to creating beautiful, natural-looking results in cosmetic surgery. Dr. Sadati has been voted by his patients: "The Best Cosmetic Surgeon" in OC register 4 years in a row, "Top Plastic Surgeon in Orange County" in Locale magazine and received "Best Overall Facial Rejuvenation" award at the National Aesthetic Show by his peers. He also appeared in "The Doctors" show on NBC.
MEET WITH
DR. SADATI
Call (949) 706-7776 or fill out our online form to schedule your complimentary consultation with Dr. Sadati. Conveniently located near Fashion Island, the airport and the beach. Please visit us while you are out in the beautiful area of Newport Beach.
359 San Miguel Drive, Suite 200, Newport Beach, CA 92660 Phone:(949) 239-7274