Male Body Contouring
Orange County
Sculpt and contour the body for the utmost confidence with our surgical and non-surgical procedures.
It can seem like an impossible task to achieve the body you've always wanted, but at the Gallery of Cosmetic Surgery & Aesthetic Lounge, you've got options. Whether surgical or non-surgical, Dr. Kevin Sadati can professionally recommend the best treatment plan for your unique body and goals. Dr. Sadati is a top board-certified plastic surgeon in the Newport Beach and Orange County areas with over a decade of experience in crafting excellent, artistic results out of his patients.
Men are one of the fastest-growing demographics in plastic surgery, and finding expert plastic surgeons who specialize in helping men achieve their aesthetic goals is easier than ever with the Gallery of Cosmetic Surgery & Aesthetic Lounge.
Liposuction for Men
Liposuction is one of the most popular, minimally-invasive fat-reduction procedures available, and many men find great, effective results with this procedure. Liposuction is highly-adaptable and can be used on many different areas of the body where stubborn fat exists— most commonly the stomach, lower body, and chin.
This procedure requires only local anesthesia at the areas being treated where a small incision is made. Dr. Sadati then uses a cannula, or small metal tube, to break up the fat and suction it out. During your consultation, you can discuss your options for fat transfer procedures for the face or body along with your liposuction procedure.
Tummy Tuck for Men
Most people carry a little extra fat around their stomach, and I can be nearly impossible to remove through diet and exercise. A tummy tuck is a surgical procedure that is effective at removing excess fat, tightening underlying muscles, and excising extra skin. Tummy tucks are customizable, and Dr. Sadati can determine the best incision pattern for your unique anatomy.
This procedure produces excellent results that tighten and flatten the abdominal profile, but the best way to achieve a sculpted abdominal shape is through a diet and exercise regimen. A tummy tuck can be greatly beneficial to your fitness journey because it can tighten abdominal muscles that become loose and ineffective through weight gain.
Your Private Consultation
You can speak with Dr. Sadati about your options for further sculpting and honing your profile during your consultation.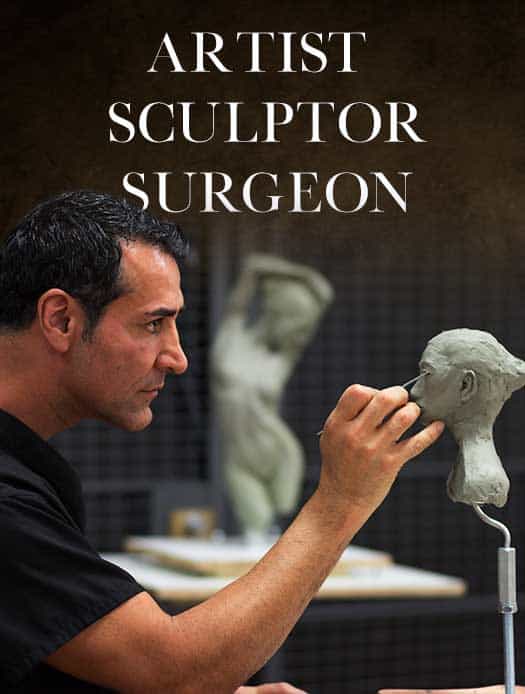 Dr. Kevin Sadati is a top facial plastic surgeon in the Newport Beach and Orange County area with over 15 years of facial and reconstructive surgery experience. He is particularly known for creating natural, subtle results for his patients who don't appear that they've had work done. This can be credited to his extensive experience, as well as his surgical finesse and natural artistic talent. Along with years of studying and training, Dr. Sadati has experience as a painter and sculptor, which embodies his artistic eye for, and appreciation of, aesthetic harmony. He believes that this is key to creating beautiful, natural-looking results in cosmetic surgery. Dr. Sadati has been voted by his patients: "The Best Cosmetic Surgeon" in OC register 5 years in a row, "Top Plastic Surgeon in Orange County" in Locale magazine and received "Best Overall Facial Rejuvenation" award at the National Aesthetic Show by his peers. He also appeared in "The Doctors" show on NBC.
SCHEDULE A
CONSULTATION
Call (949) 706-7776 or fill out our online form to schedule your complimentary consultation with us. Conveniently located near Fashion Island, the airport and the beach. Please visit us while you are out in the beautiful area of Newport Beach.
359 San Miguel Drive, Suite 200, Newport Beach, CA 92660 Phone:(949) 706-7776