Flying In & Concierge Service
Newport Beach
Our office is concerned with your total comfort throughout any procedure you decide to have with us. We want to make you as comfortable as possible before, during and after your visit and have listed a few links below to help you throughout the process.
Some of this information will help you find the perfect accommodations while you are in the Newport Beach area for your procedure and all of them are facilities we have recommended to other patients who were pleased with their hospitality. Some of these locations are places you can stay when you first arrive in Orange County and others are longer-term lodging options that provide excellent facilities where you can relax in comfort during your recovery.
We have tried to provide a wide range of locations in a variety of styles and prices that allow you to find the perfect one for your needs. Many of these facilities are ones that we have suggested before to other patients who found it convenient to stay near our facilities during their procedure. They are also large enough to accommodate any friends or family that may have accompanied you on your visit to our center.
The aftercare locations have been selected to provide you a list of facilities near our offices that can help you through any recovery. Many of these have offered excellent care to other patients of ours that require a comfortable place to relax before returning to their busy lives. Most of these locations are equipped to provide any medical care you may require while recuperating and have tailored their facilities to accommodate recovering patients. These facilities provide a staff trained in medical procedures and may also have a clinic onsite if needed.
We also have a few links that will help you find our location in Newport Beach. There is a section that can assist with any logistics or travel plans you may have while in the area and lists the weather and local attractions. This is all intended to make your visit as pleasant and productive as possible.
Doubletree Irvine
Rates start at $185.00 nightly.
Offering full amenities with transportation and dining on-site.
Located 11 miles from office.
Fairmont of Newport Beach
Rates start at $139.00 nightly.
Offering full amenities with transportation and dining on-site.
Located 4 miles from office.
Hyatt Regency Newport
Rates start at $175.00 nightly.
Offering full amenities with transportation and dining on-site.
Located 2 miles from office.
Newport Beach Marriott Hotel & Spa
Rates start at $159.00 nightly.
Offering full amenities with transportation and dining on-site.
Located 1 mile from office.
Newport Beachwalk Hotel
Rates start at $175.00 nightly.
Offering full amenities with transportation and dining on-site.
Located 5 miles from office.
After Care Facilities
Post-operative care is essential to you and us. Below you will find recovery retreats located in Orange County. From our personal experience with our patients, we have found that they have been very content staying at these facilities. We recommend you look into whichever you feel will fit your needs best after having surgery.
Prive' in Newport Beach & Beverly Hills
Penthouse location with private suites and a secured entrance.
Tempurpedic, queen-size, electric adjustable beds with comfortable body pillows.
Highly skilled clinical staff providing around-the-clock care.
02 vital sign monitors
Post-surgical menus including organic soups, sugar-free protein smoothies, and low-carb options.
Massage therapy in the comfort of your own room at any time.
Movies on command in your own room.
CD/DVD DSL internet.
Spa and beauty: manicures, pedicures, make-up artist, aromatherapy bath products available upon request.
Transportation provided by MBZ to and from surgery center and post-operative appointment.
Reflexology.
Personal shopping.
Camilla's Cottage in Costa Mesa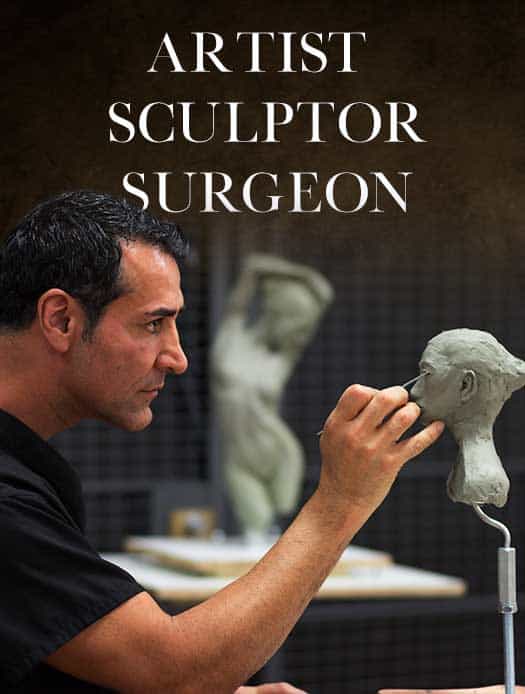 Dr. Kevin Sadati is a top facial plastic surgeon in the Newport Beach and Orange County area with over 15 years of facial and reconstructive surgery experience. He is particularly known for creating natural, subtle results for his patients who don't appear that they've had work done. This can be credited to his extensive experience, as well as his surgical finesse and natural artistic talent. Along with years of studying and training, Dr. Sadati has experience as a painter and sculptor, which embodies his artistic eye for, and appreciation of, aesthetic harmony. He believes that this is key to creating beautiful, natural-looking results in cosmetic surgery. Dr. Sadati has been voted by his patients: "The Best Cosmetic Surgeon" in OC register 5 years in a row, "Top Plastic Surgeon in Orange County" in Locale magazine and received "Best Overall Facial Rejuvenation" award at the National Aesthetic Show by his peers. He also appeared in "The Doctors" show on NBC.
SCHEDULE A
CONSULTATION
Call (949) 706-7776 or fill out our online form to schedule your consultation with us. Conveniently located near Fashion Island, the airport and the beach. Please visit us while you are out in the beautiful area of Newport Beach.