Breast Enhancement with Fat Transfer
Orange County
Augment Breasts the Natural Way with Fat Transfer Breast Enhancement
Achieve your ideal breast silhouette without the hassle of implants. This fat grafting technique offers superior, long-lasting results when it comes to natural feel and appearance. Combined with advanced liposuction techniques, you can both slim down where you need it and put the fat where you want it.
Dr. Kevin Sadati is a top, board-certified plastic surgeon in the Newport Beach area with over a decade of experience in crafting excellent results and a reputation for expert, compassionate care. We invite you to explore your cosmetic options at the Gallery of Cosmetic Surgery & Aesthetic Lounge.
Preparing for Your Breast Enhancement with Fat Transfer
Fat harvested from your own body is the most natural material that can be used to enhance the areas you feel would benefit. During your consultation with Dr. Sadati at our state-of-the-art facilities, you will discuss your options for natural breast enhancement and your candidacy. The best candidates for this procedure usually include:
Patients who wish to enhance the size of their breasts
Patients who are unable or do not wish to undergo implant surgery
Patients who would also benefit from liposuction in other fatty areas
Dr. Sadati will also discuss your physical and health in preparation for your procedure and ask about your aesthetic goals. This can include the size you would like to accomplish, as well as shape and projection. He will also examine the best areas from which to draw fat cells.
Once your treatment plan has been created, our expert patient coordinators can assist you in booking your further appointments and procedure dates, along with ensuring you have detailed pre-operation steps to follow.
What to Expect During Your Breast Augmentation with Fat Transfer Recovery
After your procedure, you will be monitored by our expert medical staff to ensure your procedure is successful and you don't suffer any ill effects. After 30 minutes, you will be able to return home with care steps to follow during your recovery period. This usually lasts about one or two days, after which you can return to your normal, easy tasks. Your results will be visible immediately after your procedure, but you can expect some minor loss of volume because some fat cells do not survive the transfer process. During your initial consultation, Dr. Sadati will ensure you know what to expect during this time.
Your Private Consultation
Dr. Sadati's consultation process is a unique one because he takes the time to listen to each patient's concerns and questions about their cosmetic options. The Gallery of Cosmetic Surgery & Aesthetic Lounge excels at providing natural results, and Dr. Sadati's professional recommendation can leave you with excellent results and an even more excellent figure. We invite you to contact us for your consultation in Newport Beach and see what cosmetic options are available to you.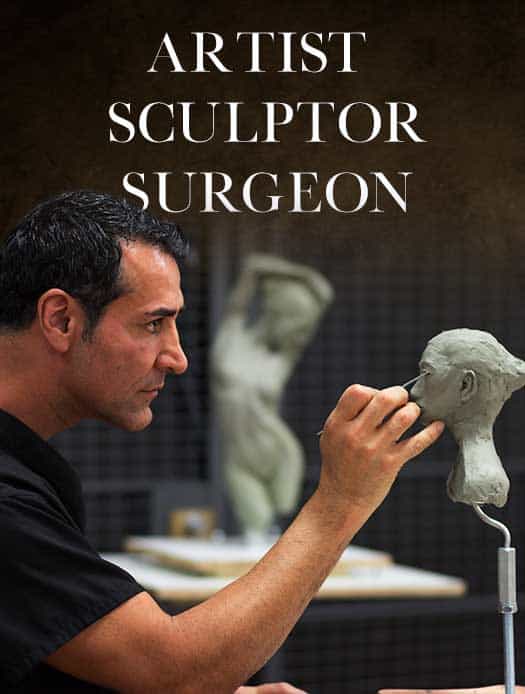 Dr. Kevin Sadati is a top facial plastic surgeon in the Newport Beach and Orange County area with over 15 years of facial and reconstructive surgery experience. He is particularly known for creating natural, subtle results for his patients who don't appear that they've had work done. This can be credited to his extensive experience, as well as his surgical finesse and natural artistic talent. Along with years of studying and training, Dr. Sadati has experience as a painter and sculptor, which embodies his artistic eye for, and appreciation of, aesthetic harmony. He believes that this is key to creating beautiful, natural-looking results in cosmetic surgery. Dr. Sadati has been voted by his patients: "The Best Cosmetic Surgeon" in OC register 5 years in a row, "Top Plastic Surgeon in Orange County" in Locale magazine and received "Best Overall Facial Rejuvenation" award at the National Aesthetic Show by his peers. He also appeared in "The Doctors" show on NBC.
SCHEDULE A
CONSULTATION
Call (949) 706-7776 or fill out our online form to schedule your complimentary consultation with us. Conveniently located near Fashion Island, the airport and the beach. Please visit us while you are out in the beautiful area of Newport Beach.
359 San Miguel Drive, Suite 200, Newport Beach, CA 92660 Phone:(949) 706-7776