Vertical Facelift in Newport Beach
As we age, it's natural to begin noticing sagging of soft tissue in the face and neck area. Changing a heart-shaped face to a more squared-shaped face. Luckily, there are several options available for those looking to rejuvenate their appearance.
One of the latest techniques gaining popularity is the Vertical Facelift, which addresses both sagging soft tissue and loss of volume of the upper, mid, and lower face and neck in one procedure. This innovative technique utilizes the deep plane facelift approach combined with a temporal brow lift and in some occasions fat grafting to create a more natural-looking result.
The Vertical Facelift takes the deep plane facelift one step further by adding Temporal Brow Lift and Fat Grafting to add volume to areas that typically lose it with aging. The result is a softer, more youthful appearance that enhances the natural contours of the face. Many individuals are turning to the Vertical Facelift as an alternative to traditional facelift procedures due to its ability to address multiple concerns in a single surgery. Furthermore, the Vertical Facelift is known for its long-lasting results and minimal scarring.
Who is a Good Candidate for a Vertical Facelift?
Patients between the ages of 40-60 with moderate to severe sagging of fac and neck can benefit from a vertical facelift. On average, patients choose to receive this facelift in their 50's but the age varies so significantly because everyone ages at different rates. Factors like genetics, sun exposure, diet, smoking, and skin care all impact skin aging and overall skin health.
For patients with more severe tissue laxity and droopiness, a deep plane facelift must be a part of vertical facelift. Dr. Sadati will take the time to discuss all your facelift options so that you can find the best one for your individual needs and treatment goals.
Benefits of a Vertical Facelift
More youthful appearance
Naturally refreshed results
Less incisional scarring
Tighter neck and facial folds
Preparing for Your Vertical Facelift
A vertical facelift is a facial rejuvenation procedure that can improve moderate to severe signs of aging, including:
Gaunt or sagging cheeks
Sagging jowls caused by loose skin around the jawline and neck
Moderate to severe wrinkles on the mid and lower face
Loose facial skin on the cheeks, chin, and under the eyes
What Are the Steps of a Vertical Facelift?
A vertical facelift is performed under twilight sedation (IV sedation) without the need for intubation with general anesthesia, this will help patients with a better post-surgery recovery time. Patients will still be completely asleep (similar to general anesthesia) but they can breathe on their own. All the sensory nerves in the face and neck are blocked so you will not feel any pain during or after the surgical procedure. Once the deep tissues are numbed, an incision will be made along the hairline and around the ears to access to the SMAS, then the ligaments of the SMAS and Platysma Muscle are released and lifted as one unit vertically compared to the traditional facelift that is lifted horizontally. In addition, a Temporal Brow lift is preformed to lift the mid face and lateral brow. On some occasions, fat grafting is preformed to replace the volume loss in the cheeks and temples.
What to Expect from Your Vertical Facelift Recovery
After a vertical facelift procedure, your face will be wrapped in bandages and compression garments to minimize swelling and aid in the recovery process. Most patients experience minimal pain that can often be alleviated with a prescription or over-the-counter pain medication and cold compresses. To reduce swelling and prevent possible complications, keep your head elevated, and avoid strenuous activity, sun exposure, and blood thinners for about two weeks after surgery. Blood thinning medications and products include aspirin and certain vitamins.
Dr. Sadati uses a special healing cream to speed up incision healing and will recommend a scar cream to use for 6 weeks. Most of the swelling and bruising will reduce in the first week, but it can take a few months for the swelling to completely go down.
Why Choose Dr. Kevin Sadati?
Dr. Kevin Sadati is a board-certified facial plastic surgeon who specializes in facial rejuvenation surgery. He has performed over 5,000 facelift procedures using a variety of the latest facelift techniques to ensure great results for his patients. Your face is the first thing people see and it is important that your results reflect your individual aesthetic and treatment goals. You can rely on Dr. Sadati for a safe facelift surgery with results that exceed your expectations.
Schedule a Consultation
At your facelift consultation, Dr. Sadati will discuss your cosmetic goals to develop an individualized treatment plan. We will ensure that all your questions are answered so that you can feel confident and comfortable leaving our office. Schedule your consultation today to take the first step toward facial rejuvenation with a vertical facelift in Orange County.
fly-in service
Dr. Kevin Sadati is Orange County's leading board-certified facial plastic surgeon and a facial aesthetics expert of over 15 years. Dr. Sadati draws patients from all over the world for his exceptional facelift and deep plane facelift results. No matter where you're located, you are warmly invited to see what kind of rejuvenating results can be achieved in the hands of our artist, sculptor, and world-class plastic surgeon.
Our professional team is happy to help meet your travel arrangement needs. Learn more about our fly-in concierge services or call our office today.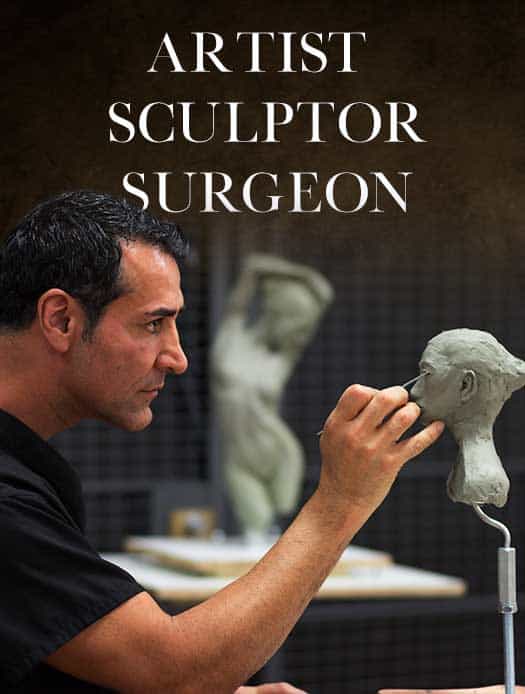 Dr. Kevin Sadati is a top facial plastic surgeon in the Newport Beach and Orange County area with over 15 years of facial and reconstructive surgery experience. He is particularly known for creating natural, subtle results for his patients who don't appear that they've had work done. This can be credited to his extensive experience, as well as his surgical finesse and natural artistic talent. Along with years of studying and training, Dr. Sadati has experience as a painter and sculptor, which embodies his artistic eye for, and appreciation of, aesthetic harmony. He believes that this is key to creating beautiful, natural-looking results in cosmetic surgery. Dr. Sadati has been voted by his patients: "The Best Cosmetic Surgeon" in OC register 5 years in a row, "Top Plastic Surgeon in Orange County" in Locale magazine and received "Best Overall Facial Rejuvenation" award at the National Aesthetic Show by his peers. He also appeared in "The Doctors" show on NBC.
SCHEDULE A
CONSULTATION
Call (949) 706-7776 or fill out our online form to schedule your consultation with us. Conveniently located near Fashion Island, the airport and the beach. Please visit us while you are out in the beautiful area of Newport Beach.