Underarm Sweat Elimination
Orange County
Botox can help to treat excessive underarm sweating
Individuals with hyperhidrosis, or a condition that causes excessive sweating, even when you are not exercising, can cause self-consciousness and discomfort for many. Thankfully, there is a solution that can help: Botox for underarm sweating!
Is it safe to stop sweating in the armpits?
While sweating is essential to the body and stops it from overheating, using it in just one area, like the armpits, it safe. Other areas of your body will continue to sweat like normal, so you won't have to worry about overheating.
Am I a Good Candidate for Underarm Sweat Elimination?
Ideal candidates for underarm sweat elimination will be healthy individuals who suffer from excessive underarm sweating who have not responded to other treatment options, such as clinic antiperspirants. A consultation is needed to best determine if this treatment is right for you.
Your Results with Underarm Sweat Elimination
While there is a small chance of bruising and redness after treatment, there is no downtime required. Most patients return to their everyday routines right away. The effects of Botox for underarm sweat elimination are temporary, so you will need to receive more injections in the future. Results generally last for about six months.
Your Aesthetic Lounge Consultation
If you are tired of living with embarrassing sweat stains and can't seem to find a remedy, Botox for underarm sweat elimination may be able to help. Contact our Newport Beach office today to schedule your aesthetic lounge consultation appointment to get started!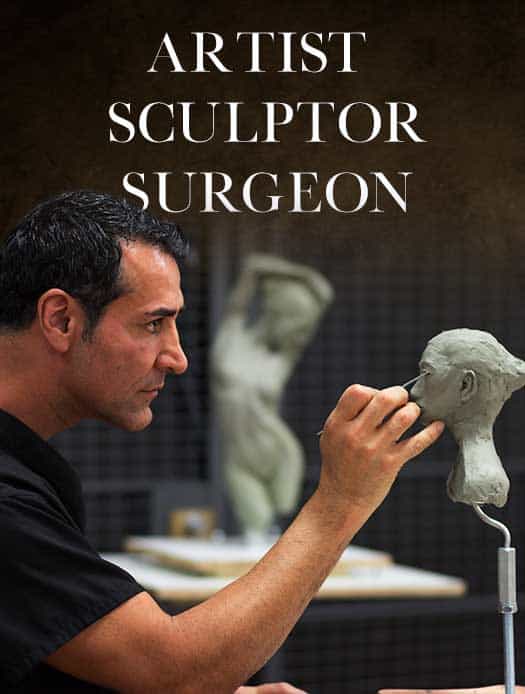 Dr. Kevin Sadati is a top facial plastic surgeon in the Newport Beach and Orange County area with over 15 years of facial and reconstructive surgery experience. He is particularly known for creating natural, subtle results for his patients who don't appear that they've had work done. This can be credited to his extensive experience, as well as his surgical finesse and natural artistic talent. Along with years of studying and training, Dr. Sadati has experience as a painter and sculptor, which embodies his artistic eye for, and appreciation of, aesthetic harmony. He believes that this is key to creating beautiful, natural-looking results in cosmetic surgery. Dr. Sadati has been voted by his patients: "The Best Cosmetic Surgeon" in OC register 5 years in a row, "Top Plastic Surgeon in Orange County" in Locale magazine and received "Best Overall Facial Rejuvenation" award at the National Aesthetic Show by his peers. He also appeared in "The Doctors" show on NBC.
SCHEDULE A
CONSULTATION
Call (949) 706-7776 or fill out our online form to schedule your consultation with us. Conveniently located near Fashion Island, the airport and the beach. Please visit us while you are out in the beautiful area of Newport Beach.