Dysport® Orange County
Smooth unwanted facial lines with Dysport®
Every time that you make a facial expression like frowning or squinting, you are contracting muscles in your face. Over time, these repeated muscles contractions can lead to facial lines that may make you look older than you feel. Dysport® is an easy and effective solution to help smooth these unwanted lines for a more youthful appearance.
What is Dysport®?
Dysport® is an injection approved by the FDA for the treatment and prevention of facial wrinkles. Its active ingredient is the botulinum toxin, which is the same active ingredient as Botox®. However, there are many significant differences between these two wrinkle relaxers. Dysport® is designed to spread a little bit further from the area where it is injected, which allows it to have a greater impact on the areas of treatment. Many Dysport® patients find that the onset of final results is sooner than those who use Botox. In addition, Dysport® is often more affordable for people than its cousin, Botox®.
During your Dysport® treatment, a topical numbing cream can be applied to the treatment area to ensure your comfort. Then, Dysport® will be injected into the targeted areas using a very fine needle. Treatment generally takes about 10-20 minutes to complete.
Your Results with Dysport®
Following your Dysport® treatment, you should start to see improvements within a week. Results often last from 3-6 months.
Once the results begin to fade, and the muscles begin to move again, patients are able to have the Dysport® procedure performed again if they so choose. Newport Beach patients who want to repeat this procedure should have it done prior to the wrinkles reappearing on the face, as this will ensure continuous and lasting results.
Your Aesthetic Lounge Consultation
Dysport® gives patients the opportunity to eliminate the appearance of fine lines and wrinkles on their face and allow them to look nearly a decade younger. However, Dr. Kevin Sadati believes it's important that patients understand that the results achieved through these procedures are only temporary. Many patients return every 3-6 months in order to maintain their results.
To find out more information about Dysport® and to find out if it is the right choice for you, set up a cosmetic consultation today.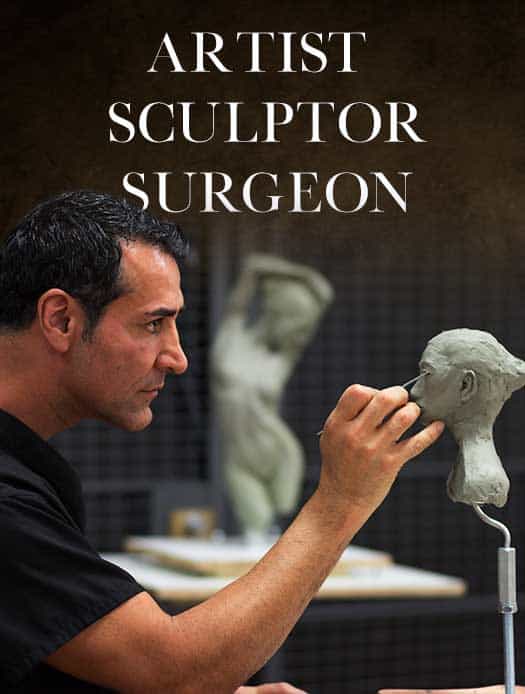 Dr. Kevin Sadati is a top facial plastic surgeon in the Newport Beach and Orange County area with over 15 years of facial and reconstructive surgery experience. He is particularly known for creating natural, subtle results for his patients who don't appear that they've had work done. This can be credited to his extensive experience, as well as his surgical finesse and natural artistic talent. Along with years of studying and training, Dr. Sadati has experience as a painter and sculptor, which embodies his artistic eye for, and appreciation of, aesthetic harmony. He believes that this is key to creating beautiful, natural-looking results in cosmetic surgery. Dr. Sadati has been voted by his patients: "The Best Cosmetic Surgeon" in OC register 4 years in a row, "Top Plastic Surgeon in Orange County" in Locale magazine and received "Best Overall Facial Rejuvenation" award at the National Aesthetic Show by his peers. He also appeared in "The Doctors" show on NBC.
MEET WITH
DR. SADATI
Call (949) 706-7776 or fill out our online form to schedule your complimentary consultation with Dr. Sadati. Conveniently located near Fashion Island, the airport and the beach. Please visit us while you are out in the beautiful area of Newport Beach.
359 San Miguel Drive, Suite 200, Newport Beach, CA 92660 Phone:(949) 239-7274