Renuvion®
Newport Beach & Orange County
Tighten and sculpt loose skin without scarring or extensive downtime
What is Renuvion?
Renuvion® is a non-surgical skin tightening procedure sometimes known as J-Plasma. It works by inserting a specialized handpiece through a small entry in the skin, then releasing helium gas and radiofrequency energy. This process generates plasma, a precise stream of energy that can generate heat and contract collagen. At the same time, the helium gas cools the tissues to prevent heat damage. The result is controlled, effective skin tightening with a quick and easy treatment session at our luxurious Orange County suite.
What to Expect During Your Renuvion Treatment
Renuvion requires only a tiny incision in the skin that leaves virtually no scarring. During your treatment session, you'll relax in our comfortable treatment suite. You'll be administered a local anesthetic so you're comfortable throughout, and your board-certified plastic surgeon will treat the area of concern. Once finished, you can return home.
Am I A Good Candidate for Renuvion?
Renuvion is an excellent option for patients looking for skin tightening without an extensive surgical lift. This means it's best for mild to moderate sagging skin in patients who still have good skin quality. You should be in overall good health and at a stable weight (so you don't experience future weight fluctuations that can negatively impact your results). If you have more moderate or severe skin laxity or stubborn fat, you may need to consider other options or pair Renuvion with a surgical procedure such as liposuction or a tummy tuck.
Renuvion is most commonly used on the following treatment areas:
Arms
Abdomen and waist
Back and "bra rolls"
Neck and lower face
Knees
Thighs
The biggest benefit of Renuvion is that there's minimal visible scarring and minimal downtime versus a more invasive surgical procedure.
Your Results with Renuvion
After your Renuvion treatment, it's important to wear a compression garment on your treatment area to reduce swelling and help your skin adhere to the new contours. You should wear this full-time for at least 6 weeks. It's normal to have some swelling, tenderness, and bruising at the treatment area, but this improves over the course of 1-2 weeks. You'll begin to see results at around 2-3 months, but it can take up to 6-12 months for your final results to emerge.
Although you can return to your normal schedule the next day after treatment, you should make sure to postpone your exercise regimen until otherwise indicated by your plastic surgeon. This is because intense exercise can impact your circulation and healing ability. You'll be given a list of detailed aftercare instructions so make sure to follow them and contact our office with any questions.
Most patients require only a single treatment with Renuvion, and your plastic surgeon will create a customized treatment package for you including our best non-surgical cosmetic treatments during your private consultation.
Your Aesthetic Lounge Consultation
Renuvion is an effective first step toward a more confident you. To meet with our team at our luxurious Aesthetic Lounge, contact our Newport beach office by calling or filling out our online form.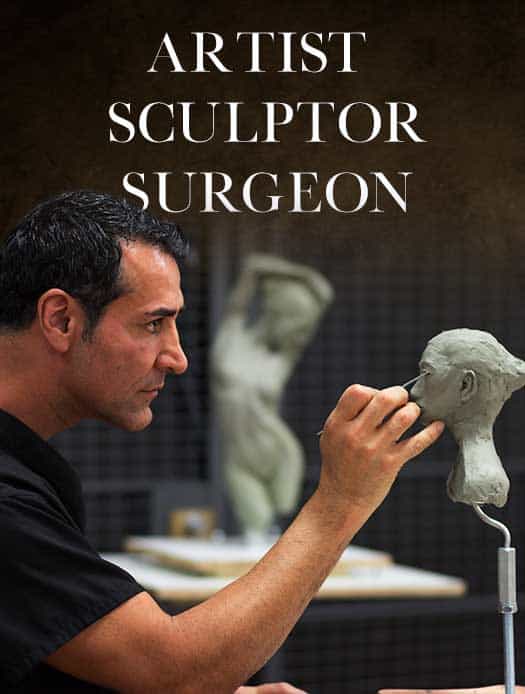 Dr. Kevin Sadati is a top facial plastic surgeon in the Newport Beach and Orange County area with over 15 years of facial and reconstructive surgery experience. He is particularly known for creating natural, subtle results for his patients who don't appear that they've had work done. This can be credited to his extensive experience, as well as his surgical finesse and natural artistic talent. Along with years of studying and training, Dr. Sadati has experience as a painter and sculptor, which embodies his artistic eye for, and appreciation of, aesthetic harmony. He believes that this is key to creating beautiful, natural-looking results in cosmetic surgery. Dr. Sadati has been voted by his patients: "The Best Cosmetic Surgeon" in OC register 5 years in a row, "Top Plastic Surgeon in Orange County" in Locale magazine and received "Best Overall Facial Rejuvenation" award at the National Aesthetic Show by his peers. He also appeared in "The Doctors" show on NBC.
SCHEDULE A
CONSULTATION
Call (949) 706-7776 or fill out our online form to schedule your consultation with us. Conveniently located near Fashion Island, the airport and the beach. Please visit us while you are out in the beautiful area of Newport Beach.