Restylane® Kysse Orange County
Achieve natural-feeling lip augmentation with Restylane Kysse
With so many different lip filler options on the market, it can be difficult to determine which one will achieve your best lips yet. Over the last decade, the preference for full and youthful lips has led to a variety of options in cosmetic treatments and plastic surgery, but the search for even better enhancement never stops. One new option from Restylane® now offers unparalleled results when it comes to a natural look and feel. Restylane Kysse comes with some great benefits if you're looking to boost your lips and balance your features for a beautiful, youthful look, and we're proud to offer this new and luxurious filler option at our state-of-the-art Aesthetic Lounge.
What is Restylane Kysse?
Restylane Kysse is a hyaluronic acid dermal filler from the Restylane family of fillers. Hyaluronic acid is a complex sugar naturally found in your skin and tissues that is responsible for retaining moisture and suppleness. Kysse is the first option for lip augmentation to benefit from Galderma's unique XpresHAn™ cross-linking technology which causes the material to stretch and flex with your normal lip movements as well as mold to your natural lip tissue for the best in appearance and feel. Meanwhile, the crystal-clear gel retains its shape and volume for plump, youthful lips. Certain lip fillers can be notorious for producing a stiff or obvious look and feel, but Restylane Kysse provides great results for both subtle lip rejuvenation or a full and luscious look.
Am I a Good Candidate for Restylane Kysse?
Restylane Kysse is a great option for addressing signs of aging as well as naturally-thin lips. Restylane Kysse is FDA-approved for lip enhancement and the correction of lip lines in patients who are 21 or older and offers some of the latest in lip filler technology for patients looking for the best in cosmetic treatments. Other surgical options like the lip lift can be a great option for fuller, more prominent lips paired with lip filler options. Restylane Kysse contains lidocaine for your comfort during the injection process so you should make sure to discuss any history of reaction to anesthetics. During your consultation with our expert team, you'll discuss the best options for you and your goals for lip augmentation.
Your Results with Restylane Kysse
Restylane Kysse can last for 6-9 months (although some clinical trial results suggest it can last for up to 12 months), after which you can return for re-treatment. You can expect some minor swelling and redness after the injection process, but this can be managed with over-the-counter painkillers and ice packs. There's no downtime required after your injection session and you can return to your regular schedule immediately.
Your Aesthetic Lounge Consultation
At the Gallery of Cosmetic Surgery & Aesthetic Lounge, we're proud to offer the latest in dermal filler options so you can achieve your best, most natural results yet. To explore your options for lip augmentation with Restylane Kysse, we invite you to meet with our team by calling our Newport Beach office or filling out our online form.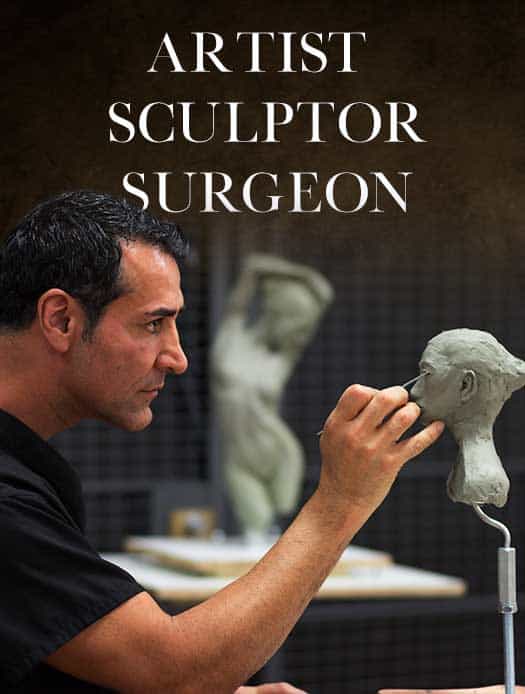 Dr. Kevin Sadati is a top facial plastic surgeon in the Newport Beach and Orange County area with over 15 years of facial and reconstructive surgery experience. He is particularly known for creating natural, subtle results for his patients who don't appear that they've had work done. This can be credited to his extensive experience, as well as his surgical finesse and natural artistic talent. Along with years of studying and training, Dr. Sadati has experience as a painter and sculptor, which embodies his artistic eye for, and appreciation of, aesthetic harmony. He believes that this is key to creating beautiful, natural-looking results in cosmetic surgery. Dr. Sadati has been voted by his patients: "The Best Cosmetic Surgeon" in OC register 5 years in a row, "Top Plastic Surgeon in Orange County" in Locale magazine and received "Best Overall Facial Rejuvenation" award at the National Aesthetic Show by his peers. He also appeared in "The Doctors" show on NBC.
SCHEDULE A
CONSULTATION
Call (949) 706-7776 or fill out our online form to schedule your consultation with us. Conveniently located near Fashion Island, the airport and the beach. Please visit us while you are out in the beautiful area of Newport Beach.