Patient Forms
in Newport Beach, CA
To better serve our patients we have taken the time to provide information and forms that can help you prepare for your upcoming visit. Clicking on the appropriate link will take you to the form, which you can then complete at your convenience in advance of your visit. We have found that our patients prefer to have access to this information before they visit our facility so they can review the material at their leisure. It also allows them to complete whatever forms are needed for their visit in the comfort of their homes.
To save you time and make your appointment more enjoyable, please make sure to review and complete these forms before you arrive at the office. This way we will have the required information early and can spend the quality time needed to help explain your procedure in as much detail as you need and answer any questions you may have.
There are also a series of resources on this page to help you through any recovery period after your procedure. These can help you understand how to speed the healing process and what to expect for your recovery. You will also find a general guide listed here that will alert you to which medications you should stop taking prior to surgery to eliminate any possibility of interaction with anesthesia. Even though Dr. Sadati will review this information with you personally during your visit, it can be helpful to have these resources available for you to review later if needed.
General Forms
Natural Facelift Forms
Rhinoplasty Forms
Eyelid Lift Forms
Fat Grafting Forms
Laser Resurfacing Forms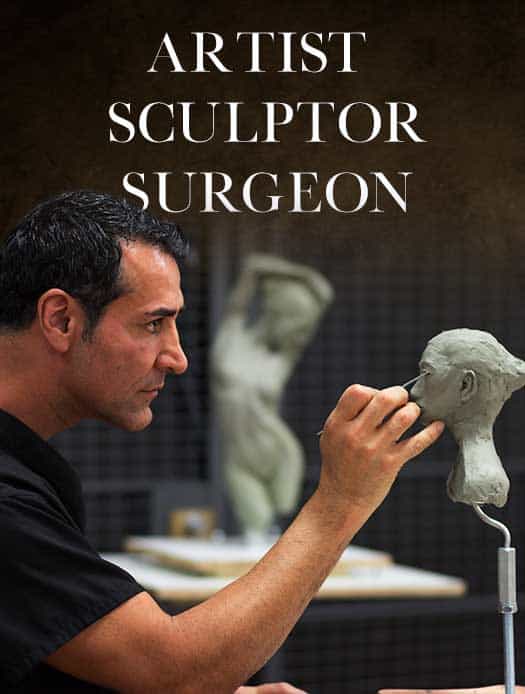 Dr. Kevin Sadati is a top facial plastic surgeon in the Newport Beach and Orange County area with over 15 years of facial and reconstructive surgery experience. He is particularly known for creating natural, subtle results for his patients who don't appear that they've had work done. This can be credited to his extensive experience, as well as his surgical finesse and natural artistic talent. Along with years of studying and training, Dr. Sadati has experience as a painter and sculptor, which embodies his artistic eye for, and appreciation of, aesthetic harmony. He believes that this is key to creating beautiful, natural-looking results in cosmetic surgery. Dr. Sadati has been voted by his patients: "The Best Cosmetic Surgeon" in OC register 5 years in a row, "Top Plastic Surgeon in Orange County" in Locale magazine and received "Best Overall Facial Rejuvenation" award at the National Aesthetic Show by his peers. He also appeared in "The Doctors" show on NBC.
SCHEDULE A
CONSULTATION
Call (949) 706-7776 or fill out our online form to schedule your consultation with us. Conveniently located near Fashion Island, the airport and the beach. Please visit us while you are out in the beautiful area of Newport Beach.