Juvéderm® Ultra Plus XC
Whether because of aging or genetics, you don't have to live with thin lips. Lip fillers are one of the most popular cosmetic treatments available, and you can achieve exceptionally natural results with our best dermal filler options.
What is Juvéderm Ultra Plus XC?
Ultra Plus XC is a Juvéderm formulation that can add fullness and volume to the lips and areas around the mouth. The lower face tends to lose volume and support as you age, resulting in folds and creases. The natural collagen that creates full, youthful lips can deteriorate, too. Fillers are one effective way to restore lost volume without the need for surgery or downtime.
Ultra Plus XC is a hyaluronic acid filler specifically formulated to provide youthful volume while still allowing for your most natural facial expressions. Hyaluronic acid is a complex sugar naturally found in the skin that maintains moisture and suppleness. Once injected into the skin, it attracts moisture and creates volume, serving the same functions as your natural collagen.
Am I A Good Candidate for Ultra Plus XC?
Juvéderm and other dermal fillers are best for patients with the beginning signs of aging or who want to enhance their natural features. Ultra Plus XC is FDA-approved for enhancing the lips and smoothing nasolabial and marionette lines. During a consultation with our expert injectors, we'll discuss the best filler options for your needs as well as how you can benefit from our many other offerings at the Aesthetic Lounge like BOTOX®, laser resurfacing, and more.
Your Results with Ultra Plus XC
Ultra Plus XC can last for up to one year, at which point you can return for a touch-up appointment. During your injection session, you'll see immediate results with a fuller, more plumped look, and you can fine-tune your results with the help of your experienced injector. It's normal to have some minor redness, swelling, and sensitivity (especially in the lips) after treatment. This can be managed with ice packs, if needed. It can take around two weeks for the product to settle and you can return for more units if needed. Our experienced injectors can help you plan your session based on your social schedule so you can look your best.
Your Aesthetic Lounge Consultation
When it comes to injectable treatments, achieving naturally rejuvenating results is directly tied to the experience and artistic approach of your injector. At the Gallery of Cosmetic Surgery & Aesthetic Lounge, we offer the services of only the best non-surgical specialists to help you achieve your highest cosmetic goals. To learn more about Ultra Plus XC and create a personalized treatment plan, contact our luxurious office in Newport Beach, CA by calling or filling out our online form.
Dr. Kevin Sadati is a board-certified facial plastic surgeon with more than15 years of experience and over 5000 facelifts performed using his well-known technique. He has been loved by his patients and praised by his peers for his natural-looking results. He has been voted the Best Facial Cosmetic Surgeon in Orange County 6 years in a row. He has published several peer-reviewed articles and is a regular lecturer at the national plastic surgery meetings. His expertise is mentioned in major national beauty magazines and appeared on TV. As a master of facelift and rhinoplasty and an avid sculptor and painter, he can provide gorgeous yet natural-looking results without the tell-tale signs of surgery. Dr. Sadati can help you achieve your highest level of confidence at his luxurious facility.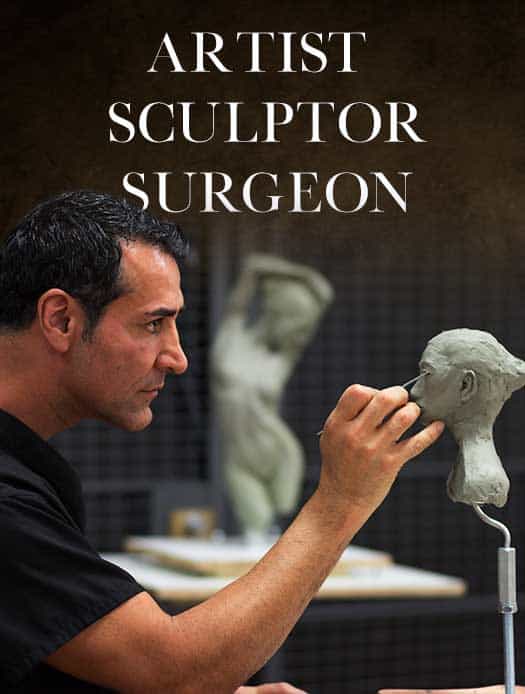 Dr. Kevin Sadati is a top facial plastic surgeon in the Newport Beach and Orange County area with over 15 years of facial and reconstructive surgery experience. He is particularly known for creating natural, subtle results for his patients who don't appear that they've had work done. This can be credited to his extensive experience, as well as his surgical finesse and natural artistic talent. Along with years of studying and training, Dr. Sadati has experience as a painter and sculptor, which embodies his artistic eye for, and appreciation of, aesthetic harmony. He believes that this is key to creating beautiful, natural-looking results in cosmetic surgery. Dr. Sadati has been voted by his patients: "The Best Cosmetic Surgeon" in OC register 5 years in a row, "Top Plastic Surgeon in Orange County" in Locale magazine and received "Best Overall Facial Rejuvenation" award at the National Aesthetic Show by his peers. He also appeared in "The Doctors" show on NBC.
SCHEDULE A
CONSULTATION
Call (949) 706-7776 or fill out our online form to schedule your consultation with us. Conveniently located near Fashion Island, the airport and the beach. Please visit us while you are out in the beautiful area of Newport Beach.