Plasma Pen
What is the Plasma Pen?
The plasma pen is a noninvasive skin lifting and tightening procedure used to stimulate new collagen for skin rejuvenation. Collagen is the key to strong, healthy skin, but unfortunately, our collagen begins to decrease with age, leading to fine lines, wrinkles, and sagging. Using controlled laser energy, the plasma pen can offer a solution with no incisions and minimal downtime required.
Who Can Benefit From Plasma Pen?
The plasma pen offers a new solution to patients who want tighter skin and to correct wrinkles and surface irregularities. Unlike other laser treatments, the Plasma Pen delivers predictable and fully controlled energy to the skin. Plasma Pen is especially effective at treating the face and neck areas for patients who want to rejuvenate, tighten, and enhance the look of their skin. Some of the best candidates for Plasma Pen are those who are interested in treating:
Marionette lines
Nasolabial folds or smile lines (folds running from the sides of the nose to the edge of the mouth)
Drooping jowls
Necklines
Smoker's lines (vertical wrinkles around the mouth)
Crow's feet
Forehead lines
Turkey neck
Stretch marks
Upper and lower eyelids
In the past, fillers or surgery were the most popular options for treating these concerns, but with the plasma pen, patients are given another option that is more permanent than fillers, but less invasive than surgery.
Plasma Pen Vs. Surgery
Many patients are starting to choose the plasma pen over surgical treatments like eyelid surgery or the brow lift. The plasma pen can give you long-lasting results and can be comparable to surgical results. Unlike a surgical procedure though, treatment with the plasma pen does not require injectable anesthesia, incisions, or stitches. This results in no scarring, very few risks, and minimal side effects and downtime, so you can get back to your regular routine sooner. Treatment with the plasma pen is also more cost-effective than a surgical procedure
How is the Procedure Performed?
Prior to treatment with the plasma pen, the target areas will be mapped out and a numbing cream will be applied to maximize your comfort. The plasma pen will then be used to direct bursts of laser light to the treatment area, leading to skin tightening benefits. This process can take between 30 minutes, to several hours depending on the size of the treatment area and the number of treatment areas.
Plasma Pen Recovery
After treatment with the plasma pen, you may experience some swelling, redness, and bruising. These are mild and should resolve in a few days. You may also experience scabbing and flaking in the treatment area. Downtime is minimal and will vary from patient to patient, but you can expect an average of 8 days of downtime after treatment. During this time, most regular activities can be resumed, but you may not be feeling ready for social situations. Swelling typically peaks around 3 days after treatment and scabs usually fall off after one week. Over the next few months, patients can expect tighter, younger-looking skin as their collagen increases.
What Areas Does the Plasma Pen Treat?
Upper Face Treatment Areas:

Mid Face Treatment Areas:

Lower Face Treatment Areas:

Other Treatment Areas:

VIDEO TESTIMONIALS
Browse through our patient videos
Plasma Pen For Skin Tightening and Facial Rejuvenation
FIBROBLAST Plasma Pen Before & Afters
Plasma Pen For Skin Tightening and Facial Rejuvenation
FIBROBLAST Plasma Pen Before & Afters
Schedule Your Appointment
Ready for your nonsurgical skin rejuvenation with the plasma pen? Call the Aesthetic Lounge today to schedule an appointment. Our aesthetic advisors can meet with you to determine if the plasma pen is right for you.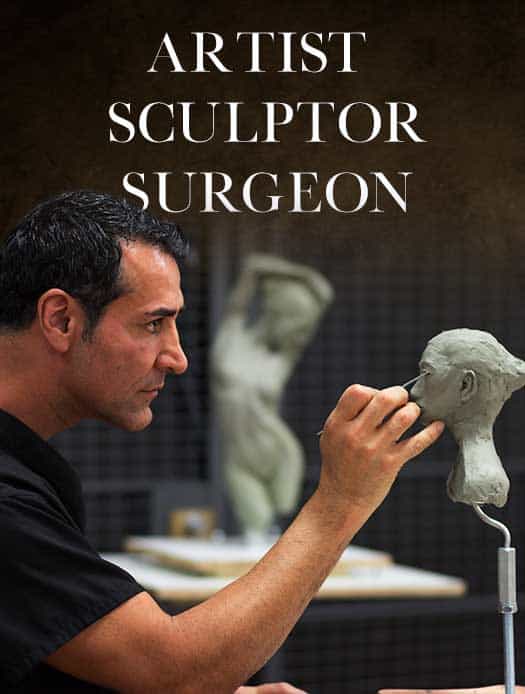 Dr. Kevin Sadati is a top facial plastic surgeon in the Newport Beach and Orange County area with over 15 years of facial and reconstructive surgery experience. He is particularly known for creating natural, subtle results for his patients who don't appear that they've had work done. This can be credited to his extensive experience, as well as his surgical finesse and natural artistic talent. Along with years of studying and training, Dr. Sadati has experience as a painter and sculptor, which embodies his artistic eye for, and appreciation of, aesthetic harmony. He believes that this is key to creating beautiful, natural-looking results in cosmetic surgery. Dr. Sadati has been voted by his patients: "The Best Cosmetic Surgeon" in OC register 5 years in a row, "Top Plastic Surgeon in Orange County" in Locale magazine and received "Best Overall Facial Rejuvenation" award at the National Aesthetic Show by his peers. He also appeared in "The Doctors" show on NBC.
SCHEDULE A
CONSULTATION
Call (949) 706-7776 or fill out our online form to schedule your consultation with us. Conveniently located near Fashion Island, the airport and the beach. Please visit us while you are out in the beautiful area of Newport Beach.