Restylane® Lyft Orange County
Fuller, Smoother skin is possible with Restylane Lyft
As one ages, fat loss in the face is common. However, when the mid-face begins to hollow, deep lines and wrinkles appear. Using the dermal filler Restylane Lyft, we can address these lines and wrinkles to provide the patient with a fuller face that has a smoother appearance.
What is Restylane Lyft?
Restylane Lyft is an FDA-approved dermal filler that can be used to add volume to the mid-face or cheeks as well as the back of the hands. Formerly known as Perlane-L, this filler is made of thicker hyaluronic acid gel that is able to add natural-looking volume and structure to areas that have since lost volume due to the aging process.
Your Results with Restylane Lyft
Directly following the dermal filler injections, results are visible. These rejuvenating facial enhancements can last up to 12 months. On average, patients return to the Aesthetic Lounge every 6 to 9 months to receive additional Restylane Lyft injections: This ensures that the results achieved with the previous treatment remain fresh.
As with any treatment, the side effects an individual experience varies from one patient to the next. Factors that affect an individual's symptoms following a dermal filler injection treatment depend on the number of injections the patient needed to attain optimal results, the patient's tendency to bruise and the type of dermal filler used. That said, most patients do not require any downtime after their treatment with Restylane Lyft (or any of the other dermal fillers). Any inflammation, redness or bruising usually only lasts about 3 days (however, for some patients, these symptoms may last up to 10 days).
Your Aesthetic Lounge Consultation
Once we understand the patient's primary concerns, we will provide an overview of the treatment plan that is believed will meet the patient's needs. We will also take the time to thoroughly explain the non-surgical and surgical options available that would provide the patient with the results he or she desires.
Individuals who are interested in finding out what we can accomplish with dermal fillers, like Restylane Lyft, should contact the Aesthetic Lounge today to schedule a free cosmetic consultation. Each patient is unique, which is why each treatment plan created is designed to address a specific patient's desires.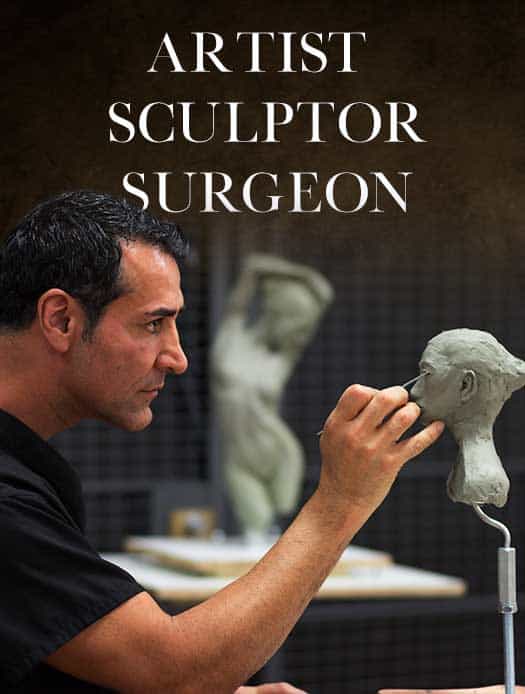 Dr. Kevin Sadati is a top facial plastic surgeon in the Newport Beach and Orange County area with over 15 years of facial and reconstructive surgery experience. He is particularly known for creating natural, subtle results for his patients who don't appear that they've had work done. This can be credited to his extensive experience, as well as his surgical finesse and natural artistic talent. Along with years of studying and training, Dr. Sadati has experience as a painter and sculptor, which embodies his artistic eye for, and appreciation of, aesthetic harmony. He believes that this is key to creating beautiful, natural-looking results in cosmetic surgery. Dr. Sadati has been voted by his patients: "The Best Cosmetic Surgeon" in OC register 5 years in a row, "Top Plastic Surgeon in Orange County" in Locale magazine and received "Best Overall Facial Rejuvenation" award at the National Aesthetic Show by his peers. He also appeared in "The Doctors" show on NBC.
SCHEDULE A
CONSULTATION
Call (949) 706-7776 or fill out our online form to schedule your consultation with us. Conveniently located near Fashion Island, the airport and the beach. Please visit us while you are out in the beautiful area of Newport Beach.