Gynecomastia & Breast Reduction for Men
Orange County
Correct the Symptoms of Gynecomastia for a Boost in Confidence
A small portion of men may experience an overdevelopment of breast tissue that leads to a disproportionally large chest area. This condition is called gynecomastia and can be an embarrassing situation for some people. This excess breast tissue can be caused by a number of factors and there are several cosmetic procedures that can be used to reduce this material and provide the patient with a normal looking chest that better matches their body.
Gynecomastia can be a result of an aggressive weight loss program and patients that lose a lot of weight quickly may end up with excess skin in several parts of their body that they want to have addressed. In fact, several of these reduction procedures can typically be combined into a single office visit to help the patient accelerate their transition and shorten their healing time. Heredity can also play a role in gynecomastia and many patients find that someone in their family also had the condition in years past.
The good news is that Dr. Sadati offers several different procedures to eliminate this excess breast tissue and can help any patient address their concerns.
He has been helping patients in Orange County for years and has the experience and skill to make this a quick and lasting solution. Since each patient's need will be different, finding a cosmetic surgeon like Dr. Sadati with a wide range of procedures at his disposal is critical in getting the results you are after with the least invasive process.
Intended Results of Male Breast Reduction include:
Less chest fat and breast tissue.
Improved male physique.
More confidence.
Preparing for Your Male Breast Reduction
Prior to your male breast reduction, Dr. Sadati will provide you with thorough pre-op instructions, answer any questions you may have, take a detailed medical history, and perform a physical exam to determine your candidacy.
Who is a Candidate for Male Breast Reduction?
Those who may be good candidates for male breast reduction include men who have unwanted breast development who are healthy, want to improve their physique, and have realistic expectations for their results.
What to Expect During Your Male Breast Reduction Recovery
Following your male breast reduction, any discomfort is controlled with oral medications and long-acting local anesthesia. A special postoperative garment is usually worn for several weeks according to Dr. Sadati's instructions.
A postoperative care facility or closely monitored overnight home care is standard practice. The patient is seen the next day for a follow-up visit. There will normally be postoperative tumescent fluid drainage for several days. Sutures may be required with liposuction and are required following direct surgical procedures. Removal is usually within 1-2 weeks. Light activity may be resumed in two days. Sports activities may be resumed in 2 to 4 weeks (depending on your cosmetic surgeon's instructions).
Your Private Consultation
The first step of male breast reduction is to schedule a consultation with Dr. Sadati. During this time, you will be able to discuss your aesthetic goals and go over your medical history. Dr. Sadati takes the time to create a customized treatment plan to meet your individual needs.
Frequently Asked Questions
How long will male breast reduction results last?
What are the limitations and risks of male breast reduction?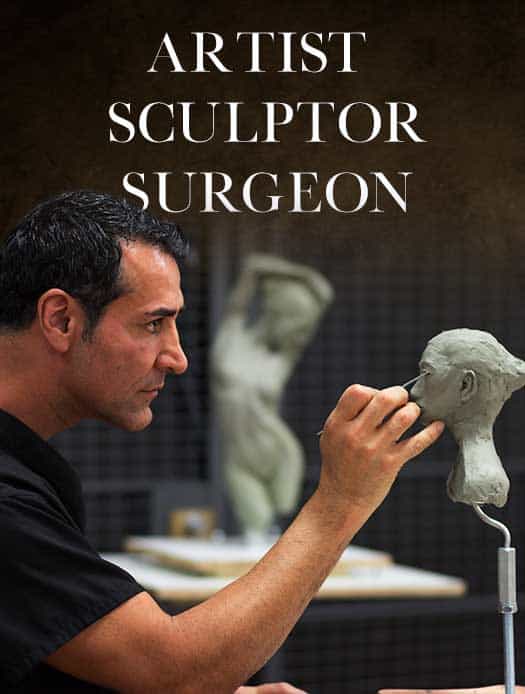 Dr. Kevin Sadati is a top facial plastic surgeon in the Newport Beach and Orange County area with over 15 years of facial and reconstructive surgery experience. He is particularly known for creating natural, subtle results for his patients who don't appear that they've had work done. This can be credited to his extensive experience, as well as his surgical finesse and natural artistic talent. Along with years of studying and training, Dr. Sadati has experience as a painter and sculptor, which embodies his artistic eye for, and appreciation of, aesthetic harmony. He believes that this is key to creating beautiful, natural-looking results in cosmetic surgery. Dr. Sadati has been voted by his patients: "The Best Cosmetic Surgeon" in OC register 5 years in a row, "Top Plastic Surgeon in Orange County" in Locale magazine and received "Best Overall Facial Rejuvenation" award at the National Aesthetic Show by his peers. He also appeared in "The Doctors" show on NBC.
SCHEDULE A
CONSULTATION
Call (949) 706-7776 or fill out our online form to schedule your complimentary consultation with us. Conveniently located near Fashion Island, the airport and the beach. Please visit us while you are out in the beautiful area of Newport Beach.
359 San Miguel Drive, Suite 200, Newport Beach, CA 92660 Phone:(949) 706-7776