Buttock Augmentation
Orange County
Shape and contour your buttocks with Buttock Augmentation
While liposuction and facelifts are by far the most popular cosmetic surgery procedures performed today, buttock augmentation is becoming more popular each year. This procedure is being used by both men and women to change the shape and size of their buttocks to match the rest of their body.
Some patients elect to have buttock augmentation done after going through a breast enlargement to keep their bodies in proportion and others do it to reduce the size of their buttocks after losing weight or undergoing liposuction. The procedure is a safe and effective way to contour your buttocks and help it match perfectly with other parts of your body.
Dr. Sadati's Buttock Augmentation Method
Dr. Sadati uses a fat grafting technique for buttock augmentation that he helped pioneer. This process uses the patient's own fat cells from another area of the body and grafts them onto the sections of the buttocks that need enhancement. This method provides for the best results since the material being used is from the patients themselves, which helps to speed healing and eliminate the complications associated with other techniques.
The other advantage to using a fat graph from your own body is that the area the fat cells are transferred from can also have a liposuction done as part of the process. This allows you to not only improve your buttocks with the augmentation but also reduce the size of your abdomen or waist if needed.
This buttock augmentation procedure is typically done under general anesthesia and takes about an hour for the average patient. The recovery period is less than a week with the patient returning to mild exercise a few days after surgery. Any mild pain that accompanies the procedure can normally be treated with simple pain relievers.
What to Expect During Your Buttock Augmentation Recovery
Following your buttock augmentation, you will have special compression garments that will help to support your new figure. Some discomfort may occur, which can be controlled with pain medication. Swelling is also common, which may remain for several months. Patients must refrain from sitting on their buttocks for the first ten days, after which you can sit with a soft pillow can be placed beneath your hamstring muscles, but not touching your buttock. You must also avoid sleeping on your back, as this can put pressure on the buttocks.
Most individuals can return to work and drive after about 10-14 days, but you must use a pillow when sitting so there is no pressure on your buttocks. Exercise can usually be resumed after about eight weeks.
Your Private Consultation
The first step on your buttock augmentation journey is to schedule a consultation with Dr. Sadati. During your consultation, Dr. Sadati will explain the procedure in detail, and answer any questions that you may have. Dr. Sadati understands that no two patients are the same and will take the time to listen to your individual aesthetic goals, as well as create an individualized treatment plan.
Frequently Asked Questions
How much does a buttock augmentation cost?
Why would someone desire a buttock augmentation?
Where will my buttock augmentation scars be located?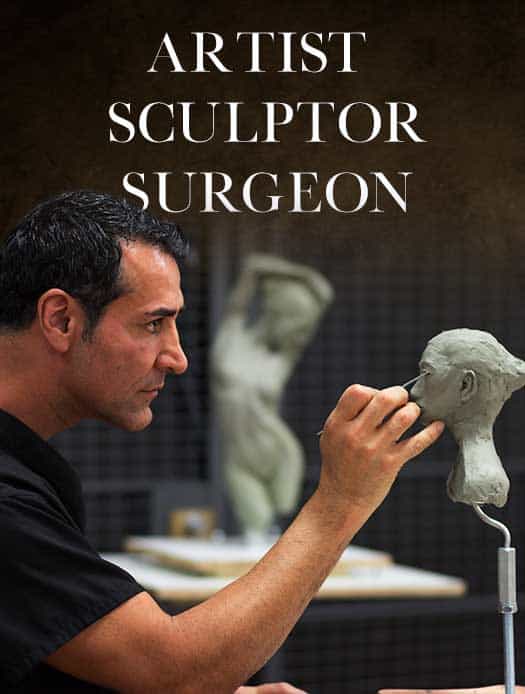 Dr. Kevin Sadati is a top facial plastic surgeon in the Newport Beach and Orange County area with over 15 years of facial and reconstructive surgery experience. He is particularly known for creating natural, subtle results for his patients who don't appear that they've had work done. This can be credited to his extensive experience, as well as his surgical finesse and natural artistic talent. Along with years of studying and training, Dr. Sadati has experience as a painter and sculptor, which embodies his artistic eye for, and appreciation of, aesthetic harmony. He believes that this is key to creating beautiful, natural-looking results in cosmetic surgery. Dr. Sadati has been voted by his patients: "The Best Cosmetic Surgeon" in OC register 5 years in a row, "Top Plastic Surgeon in Orange County" in Locale magazine and received "Best Overall Facial Rejuvenation" award at the National Aesthetic Show by his peers. He also appeared in "The Doctors" show on NBC.
SCHEDULE A
CONSULTATION
Call (949) 706-7776 or fill out our online form to schedule your complimentary consultation with Dr. Sadati. Conveniently located near Fashion Island, the airport and the beach. Please visit us while you are out in the beautiful area of Newport Beach.
359 San Miguel Drive, Suite 200, Newport Beach, CA 92660 Phone:(949) 706-7776