Fat Transfer with PRP
Orange County
Naturally enhance your silhouette with Fat Transfer
As we age, fat underneath our skin diminishes and patients may experience signs of aging in the hands, or loss of volume in the breasts or buttocks. This is because fatty tissue under the skin shrinks, causing an aged appearance. At the Gallery of Cosmetic Surgery in Newport Beach, we offer fat transfer to the body to help address these issues.
Fat transfer to the body is a procedure in which excess fat is taken from other areas of the body and injected into areas that may be lacking volume. This procedure is a safe and effective option for individuals looking to naturally enhance their appearance.
Fat transfer to the body can be used in multiple areas, including:
Breast Augmentation– Individuals who desire a modest increase in breast size may be able to benefit from fat transfer to the breasts.
Buttock Augmentation– Those who wish to achieve a rounder, more shapely buttocks may opt for a fat transfer.
Hand Rejuvenation– Signs of aging on the backs of the hands such as loss of volume and visible veins can be corrected with fat transfer.
Preparing for Your Fat Transfer Procedure
Prior to your fat transfer procedure, there are some steps that must be taken to ensure a smooth procedure and recovery. First, smokers will be asked to refrain from smoking for three weeks before and after their procedure to ensure optimal healing. You may able so asked to avoid certain medications that may increase the chances of bleeding.
Individuals who are looking to enhance their breasts or buttocks or rejuvenate their hands without undergoing traditional surgery may be able to benefit from fat transfer. Ideal candidates will be overall healthy and have realistic expectations for their outcomes. The best way to determine if this procedure is right for you is through a consultation with Dr. Sadati.
While patients will continue to be monitored by Dr. Sadati and his staff, the immediate results have shown that this is a great alternative to the previous fat grafting techniques. Successful procedures that have included PRP include the face, breasts, hands, and buttock folds. Other surgery options are available, and Dr. Sadati works with his patients to develop a custom plan of action for them. Together they decide which procedure will work best for their ultimate goals.
Dr. Sadati's research regarding the use of PRP during fat transfer procedures has been published in the Journal of American Academy of Cosmetic Surgery — a prestigious medical journal that publishes only the most groundbreaking findings in the cosmetic surgery industry. This published paper was awarded the best scholarly manuscript research paper award in 2006 at an industry meeting, the American Academy of Scientific Meeting. In addition, his findings have been presented at the American Osteopathic Otolaryngology and Facial Plastic Surgery conference for three years — 2007, 2010 and 2011. Cosmetic surgeons from across the globe continue to be impressed with the research, findings and patient results.
For more information on this procedure and to set up an interview with Dr. Kevin Sadati, contact our office today. You can also find information about this procedure and all other facial plastic surgery procedures on our website at galleryofcosmeticsurgery.com.
Dr. Sadati understands that many patients would rather opt for a more natural route when it comes to contouring their body. Fat transfer is an all-natural solution, as it uses your own fat cells to enhance your body contour.
During the fat transfer procedure, a local anesthetic will be administered, and liposuction will be used to harvest excess fat cells from other areas of the body such as the abdomen, back, and thighs. After fat harvesting, purification process may include the use of a centrifuge to spin the fat or a filtration process.
Then, PRP (Platelet Rich Plasma) is added to the fat.  The mixture of fat with PRP will be transferred into small syringes that will be used to inject the fat with PRP. The treatment area will then be prepared. A needle or cannula will be inserted into the treatment area, and the mixture of fat with PRP will be injected multiple times. This process is repeated until the desired augmentation is achieved.
What to Expect During Your Fat Transfer Recovery
Recovery from a fat transfer procedure is much shorter than other similar cosmetic procedures. This is because the incisions made during liposuction are minimal, as are those used to inject the fat into the body.
Swelling and bruising may occur and will be most significant during the first week. Any bruising should resolve by the second week. By the third week, most of the swelling will have subsided, and you will begin to look more like yourself. Makeup may be used to camouflage any lasting signs of swelling or bruising. Once swelling recedes, you will be able to see final results.
Your Private Consultation
If you feel that fat transfer to the body is a good choice for you, contact our office today to schedule your private consultation with Dr. Sadati. He will work with you to create an individualized treatment plan to help address your unique aesthetic goals.
Frequently Asked Questions
How long will fat transfer results last?
Overall, the survival of the fat and the longevity of your results will depend on how the fat was harvested and purified, and the surgeon's skills. Dr. Sadati is highly skilled in this area and even pioneered a facial fat grafting procedure. You can feel confident in choosing Dr. Sadati for long-lasting fat transfer results.
What is the cost of fat transfer to the body?
Are fat grafting results permanent?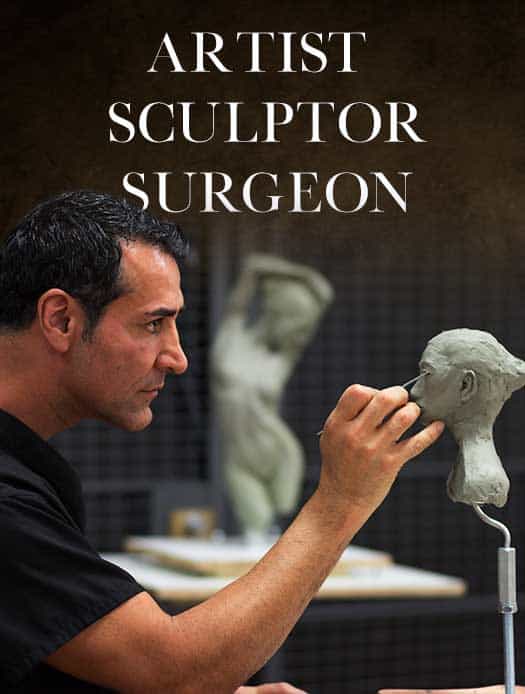 Dr. Kevin Sadati is a top facial plastic surgeon in the Newport Beach and Orange County area with over 15 years of facial and reconstructive surgery experience. He is particularly known for creating natural, subtle results for his patients who don't appear that they've had work done. This can be credited to his extensive experience, as well as his surgical finesse and natural artistic talent. Along with years of studying and training, Dr. Sadati has experience as a painter and sculptor, which embodies his artistic eye for, and appreciation of, aesthetic harmony. He believes that this is key to creating beautiful, natural-looking results in cosmetic surgery. Dr. Sadati has been voted by his patients: "The Best Cosmetic Surgeon" in OC register 4 years in a row, "Top Plastic Surgeon in Orange County" in Locale magazine and received "Best Overall Facial Rejuvenation" award at the National Aesthetic Show by his peers. He also appeared in "The Doctors" show on NBC.
MEET WITH
DR. SADATI
Call (949) 706-7776 or fill out our online form to schedule your complimentary consultation with Dr. Sadati. Conveniently located near Fashion Island, the airport and the beach. Please visit us while you are out in the beautiful area of Newport Beach.
359 San Miguel Drive, Suite 200, Newport Beach, CA 92660 Phone:(949) 239-7274