Facelift in Laguna Beach, CA
Traditional Facelift 
There comes a time in every person's life when they look at the mirror and are shocked by what they see. While your age may have crept up into its later years, you probably don't feel any older than 35. If you want to look as young, healthy, beautiful and vibrant as you feel, than you might want to consider a Laguna Beach traditional facelift.
The procedure, which is one of the most popular facial plastic surgery procedures, tightens up the sagging skin around the neck and around the jowls. It also helps to smooth out wrinkles around the eye and nose. In a matter of hours, you will see up to 10 years come off of your face. Good candidates for this procedure are between the ages of 40-70 years old, and have a strong, definitive facial bone structure.
Dr. Kevin Sadati uses local anesthesia to numb the area. While he uses thin needles, his support staff is on hand to help any patients who might be fearful feel relaxed and comfortable. Relaxation is key to the results of this procedure. It's important to remember how quickly the surgery will be over and that the results will be well worth it in the end.
Recovery time for this procedure is relatively short, with most patients feeling great between 4-7 days. Within a week, most patients are able to return to work and their normal lives. It is important to remember, however, that your skin will be especially vulnerable to sunburn. Limit sun exposure and wear sunscreen whenever necessary. There might be some initial discomfort, and Dr. Kevin Sadati will typically prescribe oral pain medications to help alleviate any pain. Contact his office for more information and to set up a consultation with Dr. Sadati today to find out what the next steps are.
Revision Facelift
In the Laguna Beach area, there aren't many plastic surgeons that are willing to take on a revision facelift procedure. As it is one of the most difficult procedures in cosmetic surgery, many patients feel frustrated and hopeless when it seems no doctor will take on their case.
But Dr. Kevin Sadati, a board certified facial plastic surgeon, refuses to call any revision too difficult to work with. Whether you need a revision because of mistakes made during a previous surgery or you are looking into revising a facelift that you had 8-10 years ago, Dr. Sadati and his staff are here to work with you.
Each revision is unique, and the plan of action is highly dependent on the patient's previous surgery, the complications, the results and the patient's general health.
Dr. Sadati works his hardest to try and fix any and all issues, as well as minimize additional scarring by utilizing previous incisions. It is important to remember that all patients must have realistic expectations, and remember that while a facelift revision can make you look younger it will not change the course of your life.
The best candidates for this surgery are open to communicating with the doctor what the previous issues were and what their goals are for the revision. It is important that all candidates are in not only good physical health but also optimum emotional health as well. This will ensure they can manage not only the surgery but also the recovery time. These periods are highly dependent on the case and its severity. To figure out what the best options are for you and your revision, set up a free consultation with Dr. Sadati today. Together you can decide what is the best plan of action to getting you the face of your dreams.
Natural Facelift
A facelift has long been an option for people who are beginning to show signs of aging to restore youth and beauty to their face. While these procedures are often successful and accomplish their goal of tightening the sagging skin around the face, there sometimes can be draw backs.
Some people feel like they look an entirely different person, and others are dissatisfied with the pulled back look that they have on their face. In response to this, Dr. Kevin Sadati developed the Double C Plication or a procedure he has nicknamed the Natural Facelift. He has seen an increasing demand for this procedure not only in Laguna Beach but throughout the rest of his California practice as well.
This revolutionary procedure has taken the cosmetic surgery world by storm, especially those who specialize in facial plastic surgery.
The medical community was so impressed with Dr. Kevin Sadati's innovative technique that he was published in the American Journal of Cosmetic Surgery during the month of March of 2011. The journal notes that his surgery gives patients the most natural-looking lift results, largely because of the uniform tension that Dr. Sadati applies to the entire face. Patients truly look like they did 10 years before the procedure.
Patients are pleased with this option as well because it gives them an opportunity to return to their youth without undergoing a more intensive surgery. Local anesthesia and oral sedatives are used, which allows patients to be up and running quicker than if they went under general anesthesia. Most patients return back to their daily lives within 7 days of having the surgery done. The best part is, people notice that the patient looks great but they can't put their finger on why. For more information on this procedure, set up a consultation with Dr. Kevin Sadati today.
Mini Facelift
When you look in the mirror with each passing day, you might notice that your cheeks are starting to sag, your jowls are loose and the skin around your neck is wrinkling. While your birth certificate might prove that you are 45, the people around you might guess that you are between 55 and 65 years old.
If you want to appear your age or even younger, consider a Laguna Beach mini facelift. This procedure will take up to 10 years off your face, and give you the confidence you need to embrace the face you see in the mirror each day.
The mini facelift is a revolutionary procedure that Dr. Kevin Sadati helped to pioneer. The goal of the procedure is to tighten up the skin that shows the first signs of aging in particular the cheeks, jowls and skin around the neck. Using tiny, discreet sutures, Dr. Kevin Sadati removes the excess fat in these areas while at the same time tightening up the skin. This quick procedure takes only about 90 minutes, and recovery time is about a week long, making it a wonderful option for patients who want to fight the initial signs of aging.
Another major benefit of the mini facelift is that it is a long lasting procedure. However, the ultimate results are highly dependent on an individual's genetics and lifestyle. Sun exposure, oiliness and texture play a major role in how successful the mini facelift procedure ultimately will be. For more information on this procedure, schedule a consultation with Dr. Kevin Sadati today. He can discuss your options with you as well as help you determine the best course of action to help you achieve the youthful, vibrant results you are looking for out of a mini facelift.
FREQUENTLY ASKED QUESTIONS
How do you take care of your face after a facelift?
How long after a facelift can I exercise?
What is a weekend facelift?
DIRECTIONS FROM LAGUNA BEACH, CA
OTHER CITIES
Dr. Sadati also proudly serves these other cities:
Dr. Kevin Sadati is a board-certified facial plastic surgeon with more than15 years of experience and over 5000 facelifts performed using his well-known technique. He has been loved by his patients and praised by his peers for his natural-looking results. He has been voted the Best Facial Cosmetic Surgeon in Orange County 6 years in a row. He has published several peer-reviewed articles and is a regular lecturer at the national plastic surgery meetings. His expertise is mentioned in major national beauty magazines and appeared on TV. As a master of facelift and rhinoplasty and an avid sculptor and painter, he can provide gorgeous yet natural-looking results without the tell-tale signs of surgery. Dr. Sadati can help you achieve your highest level of confidence at his luxurious facility.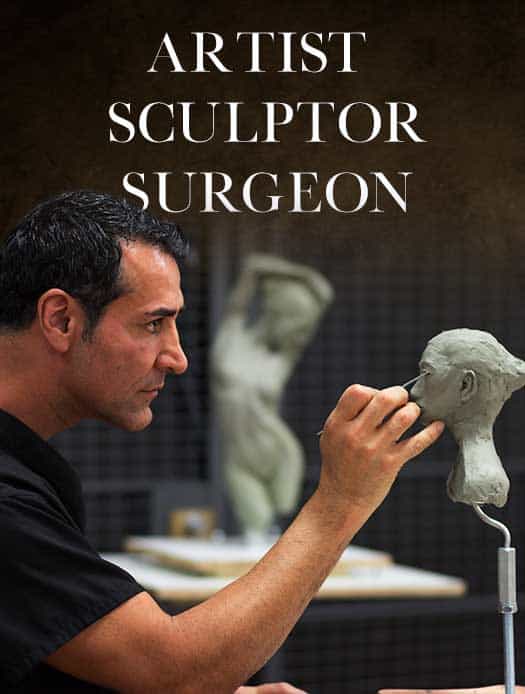 Dr. Kevin Sadati is a top facial plastic surgeon in the Newport Beach and Orange County area with over 15 years of facial and reconstructive surgery experience. He is particularly known for creating natural, subtle results for his patients who don't appear that they've had work done. This can be credited to his extensive experience, as well as his surgical finesse and natural artistic talent. Along with years of studying and training, Dr. Sadati has experience as a painter and sculptor, which embodies his artistic eye for, and appreciation of, aesthetic harmony. He believes that this is key to creating beautiful, natural-looking results in cosmetic surgery. Dr. Sadati has been voted by his patients: "The Best Cosmetic Surgeon" in OC register 5 years in a row, "Top Plastic Surgeon in Orange County" in Locale magazine and received "Best Overall Facial Rejuvenation" award at the National Aesthetic Show by his peers. He also appeared in "The Doctors" show on NBC.
SCHEDULE A
CONSULTATION
Call (949) 706-7776 or fill out our online form to schedule your consultation with us. Conveniently located near Fashion Island, the airport and the beach. Please visit us while you are out in the beautiful area of Newport Beach.