Facelift in Anaheim, CA
Revision Facelift 
Unfortunately, not all cosmetic procedures result in happy, satisfied patients. For many patients, a facelift procedure may not have produced the end result that they were hoping for, or they have found that the work they had done was not as durable as their surgeon had promised.
If you have found yourself in this unfortunate situation, and you live in the Anaheim area, realize that there is hope. A revision facelift performed by a highly-skilled facial plastic surgeon can turn your life around. You will end up with the face that you had been hoping for, one that is a younger, more beautiful version of yourself.
Dr. Kevin Sadati, one of the top board certified facial plastic surgeons in the area, specializes in this complicated and risky procedure.
Revision procedures are more difficult than the original, largely because there is scar tissue built up and another surgeon's work that must be considered. Dr. Sadati tries his best to use previous incisions in the revision surgery, so as to minimize additional scarring on the face. While this are time consuming and often difficult procedures, there is no case that Dr. Sadati deems too challenging for him. His goal is to give patients the youthful face they have long dreamed about.
His own revision rate is extremely low, and Dr. Sadati knows that patients do not want an unnatural look on their face. He recognizes that each patient is an individual and each case must be looked at in a unique way. Each patient receives a custom plan of action that will restore their face to its original beauty, and hopefully even make some more improvements along the way. To get a plan for your revision surgery, set up a consultation today with Dr. Sadati.
Natural Facelift
Just because a person wants to take 10 to 15 years off of their face, doesn't necessarily mean that they want to appear tight, pulled and fake to all of their friends, family and coworkers. As Dr. Kevin Sadati began to notice that many patients were dissatisfied with the unnatural results of many traditional facelift procedures, he decided it was time to do something about it.
He got to work developing a unique procedure called the Double C Plication, or what he refers to as the Natural Facelift. This procedure has made him one of the most sought out cosmetic surgeons in Anaheim.
In March of 2011, this unique procedure was published in the American Journal of Cosmetic Surgery. It has been hailed by the medical community as a break through in cosmetic surgery because it produces the most natural results possible using a uniform tension that is applied to the entire face. It gives patients the lift that they desire in the cheek and jowl area without the appearance of having a traditional facelift procedure. The procedure itself is completed using local anesthesia combined with an oral sedative, which makes the recovery quicker and easier on most patients. One notable fact is that of the more than 1,500 cases studied by Dr. Sadati, less than 1 percent required a revision surgery.
When this surgery is complete, patients typically return to the working world within a week's time. When they go back, friends and family are often stunned and amazed by how great they look but they can't figure out why you look so much younger and happier. This is because this procedure is subtle and discrete, giving you the results you want without giving away the fact that you had cosmetic surgery. To find out if you are a good candidate, set up a free consultation today.
Mini Facelift
Whether you want to improve your appearance for the professional role that you fill, or you simply want to look your age, your face typically bears the brunt of the aging process. Recognizing this and the subsequent impact it has on a person's psyche, Dr. Kevin Sadati developed a plastic surgery procedure to help patients fight the initial signs of aging on the face. The Anaheim mini facelift is a revolutionary procedure that quickly reduces the first signs of aging on a person's face.
The mini facelift procedure was pioneered by Dr. Kevin Sadati, and aims to tuck the jowls, cheek and neck skin that begins to sag early on in the aging process. Instead of going under the knife for an intensive face lift procedure, this option allows patients to quickly fix some signs of aging and ultimately remove up to 10 years from their face. The procedure itself only takes about 90 minutes, and recovery time is quick as well most patients only need a week of rest and relaxation before they are ready to reveal their new, fresh, young face to the world.
Patients should recognize that while this is a long-lasting procedure, the aging process will continue to resume once the surgery has been performed. Dr. Kevin Sadati will help you understand the role that genetics plays in your outcome, as oiliness, sun exposure and general skin texture play a part in keeping your face youthful and vibrant. Nevertheless, this is a popular procedure for both men and women. For more information on the mini facelift, schedule a consultation with the surgeon today to find out if it is a good option for you to help you look younger, more beautiful and look the age that you feel on the inside.
Male Facelift
Many men do not even realize that cosmetic surgery is an option for them. They might not even notice when they look in the mirror that the sagging skin around their cheeks and jowls is making them look older than they really are. For men who are full of life and energy, and want their looks to reflect that, a male facelift is a great cosmetic surgery option. In Anaheim, this procedure continues to soar in popularity year after year as more and more men decide it's the right choice for them.
Dr. Kevin Sadati knows that it is important to keep a man's masculine features in tact when he is performing a procedure on him. He knows that men do not want a rhinoplasty to have a feminine nose, and they certainly don't want a facelift that makes him look more feminine. Dr. Sadati uses a variety of surgical techniques to customize each procedure for each patient. Dr. Sadati ensures that strong facial features, such as the cheekbone and jaw line, are preserved and in tact. He also recognizes that it is important to keep a facial hair line in tact as well.
Men who might be considering this cosmetic surgery should start by browsing through the before and after photos on Dr. Sadati's website. There he will get a better idea of what he can expect, as it is incredibly important to have realistic expectations of any plastic surgery procedure. For more information on this specific surgery, set up a consultation with Dr. Sadati today. There you will be able to discuss your goals and concerns with the surgeon, and decide what is the best route for you to go in order to take up to 10 years off of your face.
Liquid Facelift
Sometimes, all a person needs is a little pick me up in order to improve their self confidence and appear younger at the same time. Whether a person wants to eliminate a few wrinkles for an upcoming class reunion, or a person wants to look their best for an upcoming job interview, there are options available from cosmetic surgeons that do not require intensive surgery. Patients in Anaheim have found that the liquid facelift is a wonderful alternative that provides the results they wanted to achieve.
When preforming this procedure, Dr. Kevin Sadati a board certified facial plastic surgeon, injectable fillers are put into a person's face. These liquid fillers fill out the face, stretching out the skin and rejuvenating a person's appearance. It can take several years off of a person's face simply by eliminating the lines and wrinkles that have formed over time.
It is important for patients to realize, however, that results are not as long lasting as those from a traditional facelift. Many patients opt to have this procedure redone after a certain period of time, but would rather do that than endure the recovery of a traditional surgery.
Recovery for this procedure is relatively easy, with most patients being able to return to many of their daily activities within a matter of hours. Strenuous exercise should be avoided for several days as the swelling subsides. For pain management, Dr. Sadati often recommends that patients take acetaminophen rather than ibuprofen, which is an anti-inflammatory drug. To find out if this is the right procedure for you and to take the first step toward looking nearly a decade younger, set up a free consultation with Dr. Sadati today. You won't regret making a move for yourself for once.
FREQUENTLY ASKED QUESTIONS
What is a non-surgical facelift?
What is the difference between a deep plane and SMAS facelift?
Directions from Anaheim, CA
Other Cities
Dr. Sadati also proudly serves these other cities:
Dr. Kevin Sadati is a board-certified facial plastic surgeon with more than15 years of experience and over 5000 facelifts performed using his well-known technique. He has been loved by his patients and praised by his peers for his natural-looking results. He has been voted the Best Facial Cosmetic Surgeon in Orange County 6 years in a row. He has published several peer-reviewed articles and is a regular lecturer at the national plastic surgery meetings. His expertise is mentioned in major national beauty magazines and appeared on TV. As a master of facelift and rhinoplasty and an avid sculptor and painter, he can provide gorgeous yet natural-looking results without the tell-tale signs of surgery. Dr. Sadati can help you achieve your highest level of confidence at his luxurious facility.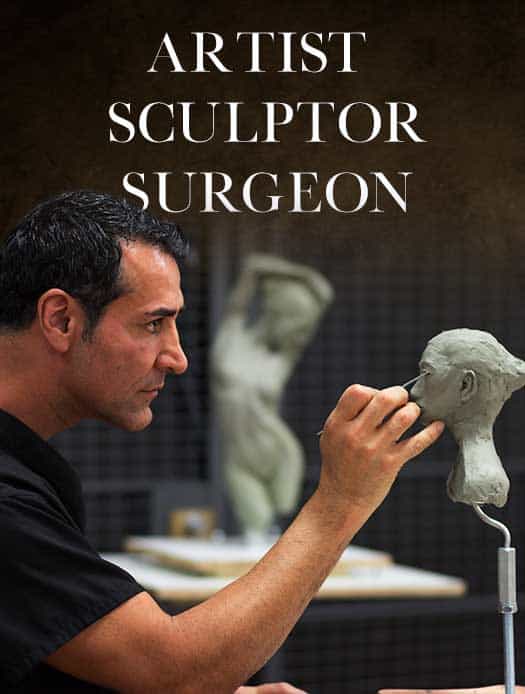 Dr. Kevin Sadati is a top facial plastic surgeon in the Newport Beach and Orange County area with over 15 years of facial and reconstructive surgery experience. He is particularly known for creating natural, subtle results for his patients who don't appear that they've had work done. This can be credited to his extensive experience, as well as his surgical finesse and natural artistic talent. Along with years of studying and training, Dr. Sadati has experience as a painter and sculptor, which embodies his artistic eye for, and appreciation of, aesthetic harmony. He believes that this is key to creating beautiful, natural-looking results in cosmetic surgery. Dr. Sadati has been voted by his patients: "The Best Cosmetic Surgeon" in OC register 5 years in a row, "Top Plastic Surgeon in Orange County" in Locale magazine and received "Best Overall Facial Rejuvenation" award at the National Aesthetic Show by his peers. He also appeared in "The Doctors" show on NBC.
SCHEDULE A
CONSULTATION
Call (949) 706-7776 or fill out our online form to schedule your consultation with us. Conveniently located near Fashion Island, the airport and the beach. Please visit us while you are out in the beautiful area of Newport Beach.