Facelift in Santa Ana, CA
Revision Facelift
Perhaps a patient has recently had a facelift done, and is disappointed with the pulled back look on their face. Another patient might be frustrated by the fact that residual jowls are beginning to form. And some patients who have had a traditional lift find that the laxity in their skin does not give them the youthful appearance that they had immediately following the surgery.
If you or a loved one feels frustrated or disappointed by the results of a traditional lift, know that there is still hope. In Santa Ana, Dr. Kevin Sadati performs dozens of revision facelift procedures, ranging from the very basic fixes to the most challenging surgeries.
For Dr. Sadati, there is no revision that is too challenging. However, it is important that patients know this is a risky surgery to undergo, and is more difficult than an original traditional facelift.
In order to complete this surgery successfully, Dr. Sadati often uses the scars from the original incision as a guideline. He works to mobile the deeper muscles in the face, which helps to create better results that will last longer than the original procedure.
The key to a successful revision procedure is good communication between the patient and the surgeon. The patient must be completely open and honest about what they disliked about the original procedure and what results they are looking for moving forward. Dr. Sadati stresses that patients must have realistic expectations, and he will then proceed to explain what options a particular patient has.
It is important to note that every patient is unique and every revision is unique. For more information and to discuss your particular plan, set up a consultation with Dr. Sadati. His own revision rate is very low, and he will be able to help you decide what your next step should be.
Mini Facelift 
Your face is one of the most important assets you have, as it is the first thing people see when they meet you for the first time and also the first thing you see when you wake up in the morning.
Unfortunately, your face is often the first part of your body to show signs of aging as well. In order to help his patients combat the first signs of aging as well as improve their overall self confidence, Dr. Kevin Sadati pioneered the Santa Ana mini facelift procedure.
The mini facelift procedure is designed to quickly take up to 10 years off of a person's face. This revolutionary procedure does just that by targeting the major aging areas, including the cheek, neck and jowls. By removing excess fat and tightening the skin in these locations, Dr. Kevin Sadati gives his patients the youthful appearance they have been searching for. This procedure is ideal for someone in their mid-40s to early-50s, and utilizes discreet, tiny sutures so that no one has to know you underwent a plastic surgery procedure. There is minimal scarring associated with the procedure, and the scars that are present will begin to fade over time. The surgery lasts about 90 minutes long, and the recovery time is about a week long.
It is important to note that the mini facelift procedure is a long-lasting procedure but the aging process will continue once the procedure is complete. Factors such as age, genetics, sun exposure and oiliness will determine the ultimate success and outcome. For more information on the mini facelift, schedule a consultation with Dr. Kevin Sadati today. There he can address any questions and concerns you might have, as well as determine if you will be a successful candidate for this exciting procedure.
Male Facelift
Many people find that when they reach their middle ages or the later years in life that they want to improve their lifestyle. This often includes improving their looks. They may not feel like they are in the 40s, 50s or 60s, but chances are the signs of aging are beginning to show on a person's face.
While traditionally people think of cosmetic surgery as a woman's thing, it is not uncommon for men to be interested in improving their appearance as well. In fact, the male facelift is one of the most popular procedures in Santa Ana.
Dr. Kevin Sadati has customized his surgical techniques so that he can specifically address issues that concern men. He is careful to keep in mind a man's facial hair line as well as his hair line. He knows that men have thicker skin on their face as well as more blood flow, so it is important to be extra careful. He also knows that men have different expectations than women do of cosmetic surgery.
It is important, however, that all men considering this procedure have a realistic expectation.
While this procedure will make a man look younger, with the ability to take up to 10 years off of his face, it will not necessarily solve all the problems in his life. If he is undergoing major life changes, including a lot of weight loss, it is important to put off this surgery until the goal weight is achieved. If you had the surgery then continued to lose weight, there would be a potential for a follow up surgery due to excess skin.
Men interested in this procedure should set up a consultation with Dr. Sadati. This way he can discuss his goals and desires, while also finding out if he is a good candidate for the procedure.
Natural Lift
For many years, patients have been coming to consultations with Dr. Sadati looking to appear younger. By the time people reach their 40s and 50s, they want their face to look the age that they feel on the inside. But what many patients were telling him was that while they wanted to look youthful once again they didn't necessarily want to appear tight, pulled back and fake.
This is why Dr. Sadati took the time to develop the Double C Plication, or a procedure he calls the Natural Facelift. It has become one of the most desired procedures in Santa Ana.
This technique is such a breakthrough for the medical community that it was published in March of 2011 in the American Journal of Cosmetic Surgery. By applying a uniform tension to a patient's face, Dr. Sadati prevents patients from having the tight look around their lips and eyes that makes it appear as if their skin has been stretched to the maximum. This is a procedure that produces natural looking results, leaving friends and family of the patient to wonder just exactly what it is that is making their loved one look so great.
The procedure has many benefits, one of the greatest being it is performed using oral sedation and a local anesthetic. This means that the recovery time is shorter for patients, with many feeling ready to return to their regular lives within 4-7 days. It provides a wonderful lift for the cheek and jowl area, which is often a trouble spot for most patients who are looking into a facelift. Dr. Sadati has spoken at a variety of conventions and conferences about this procedure, and he would be happy to discuss it with you at a free consultation. Set yours up today.
Liquid Facelift
Not everyone who wants to look younger wants to undergo a complete plastic surgery procedure that comes with a lengthy recovery process. For people who look to reduce the wrinkles on their face and bring life back to their cheeks, there are options besides a traditional facelift procedure.
In Santa Ana, the liquid facelift has been increasing in popularity in recent years, as it provides the perfect alternative for patients  looking for one. This procedure involves injecting liquid fillers into a person's face to reduce the appearance of wrinkles and lines.
Dr. Kevin Sadati, a board certified facial plastic surgeon, has been performing this procedure for years on patients. It is a relatively quick option, and most patients can immediately return to their normal activities. It is important to recognize that there may be some swelling, certain precautions must be taken. Strenuous exercise should be avoided for several days, and alcohol consumption should be avoided until the swelling subsides.
For pain management, Dr. Sadati often recommends acetaminophen products and warns patients to avoid anti-inflammatory drugs such as ibuprofen.
Patients that look into this procedure should be aware that it does not produce the same results as a traditional facelift operation does. It will not alter the anatomy of a person's face, simply hide fine lines and wrinkles through the use of injectable fillers. This procedure can be repeated as necessary, but patients should not expect results to last a decade like the results of a traditional facelift do. To find out more about this alternative and to decide if it is the right cosmetic procedure for you, set up your free consultation today. Dr. Sadati will help you decide if this procedure is the best way to remove the years off of your face.
FREQUENTLY ASKED QUESTIONS
What is a neck lift called?
Directions from Santa Ana, CA
Other Cities
Dr. Sadati also proudly serves these other cities:
Dr. Kevin Sadati is a board-certified facial plastic surgeon with more than15 years of experience and over 5000 facelifts performed using his well-known technique. He has been loved by his patients and praised by his peers for his natural-looking results. He has been voted the Best Facial Cosmetic Surgeon in Orange County 6 years in a row. He has published several peer-reviewed articles and is a regular lecturer at the national plastic surgery meetings. His expertise is mentioned in major national beauty magazines and appeared on TV. As a master of facelift and rhinoplasty and an avid sculptor and painter, he can provide gorgeous yet natural-looking results without the tell-tale signs of surgery. Dr. Sadati can help you achieve your highest level of confidence at his luxurious facility.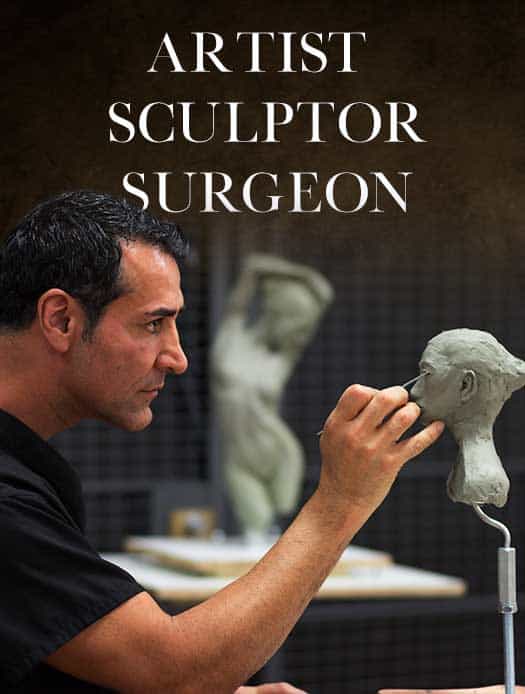 Dr. Kevin Sadati is a top facial plastic surgeon in the Newport Beach and Orange County area with over 15 years of facial and reconstructive surgery experience. He is particularly known for creating natural, subtle results for his patients who don't appear that they've had work done. This can be credited to his extensive experience, as well as his surgical finesse and natural artistic talent. Along with years of studying and training, Dr. Sadati has experience as a painter and sculptor, which embodies his artistic eye for, and appreciation of, aesthetic harmony. He believes that this is key to creating beautiful, natural-looking results in cosmetic surgery. Dr. Sadati has been voted by his patients: "The Best Cosmetic Surgeon" in OC register 5 years in a row, "Top Plastic Surgeon in Orange County" in Locale magazine and received "Best Overall Facial Rejuvenation" award at the National Aesthetic Show by his peers. He also appeared in "The Doctors" show on NBC.
SCHEDULE A
CONSULTATION
Call (949) 706-7776 or fill out our online form to schedule your consultation with us. Conveniently located near Fashion Island, the airport and the beach. Please visit us while you are out in the beautiful area of Newport Beach.