Facelift in San Diego, CA
Dr Kevin Sadati is a board certified surgeon who offers facial and reconstructive surgery to his patients in San Diego. He is accredited in the procedures of the neck, head and otolaryngology, consistently offering his expertise to his patients. Dr. Sadati's hobbies of painting and sculpting has further enhanced his artistic abilities and skills which help him offer natural results that in perfect harmony. Patients in San Diego who are looking to enhance their facial appearance can achieve stunning results that look natural and restore the youthful harmony of their features. With the customized procedures offered by Dr. Sadati, every patient gets the treatment that is suited to their specific needs and keeping their aesthetic goals in mind. His years of experience means patients in San Diego get facelift results do not look unnatural or with that pulled appearance but youthful and natural.
There are several factors like neglect, sun damage and smoking for instance that lead to most people seeing early signs of aging on their face. If you look older than how you feel, it is time to consider a facelift procedure. However, with these early signs of aging, all you need is to maintain your youth and not an extensive surgical procedure. There are several facelift procedures that we have been offering to our patients in California that offer the facial rejuvenation they seek.
When you do not wish to or require to undergo a major surgery for the facelift, you can consult Dr. Sadati for the mini facelift procedure. He has pioneered this revolutionary technique which restores your youth without having to undergo a major surgery. With this facelift technique, Dr. Sadati will get rid of the extra fat on your face in addition to offering skin tightening. This takes care of loose and sagging skin on your cheeks, neck and jowl area giving you an instant lift. Small sutures are then used to close your incisions leading to only minimal scars which fade away with time. Your procedure will take only about 1.5 hours and you should take about a week off from work to heal well. The mini facelift takes almost 10 years off your face and your results will last long depending on your skin texture, amount of oil in it and your exposure to the sun.
If you require more correction than what the mini facelift can offer but do not wish to get stuck with results that lead to tightness around the lips and eyes, then you can benefit from another revolutionary facelift technique offered by Dr. Sadati. Patients in San Diego can also opt for the Double C Plication or natural facelift that gives you natural results with none of the pulled appearance that you see from the traditional facelift. This innovative technique has caught the attention of the medical fraternity globally and Dr. Sadati has been traveling to various countries discussing his innovative technique. The technique uses uniform tension in your face to give you results that are stunning and natural appearing. The recovery from this procedure is easy and you can return to your work within a week.
Facelift is a commonly opted for cosmetic procedure; however, when not in the hands of an experienced surgeon, it could leave you with results that are not satisfactory. Dr. Sadati offers facelift procedures with almost no revision rate as well as the skills to undo the damage done by other surgeons. You can confidently consult him to offer you the results you always desired from your facelift procedure.
About San Diego, CA
San Diego is a city on the Pacific Coast of California and it is known for its parks, beaches and warm climate. The huge Balboa Park is the site of the renewed San Diego Zoo in addition to featuring various art galleries, artist studios, gardens and museums. A deep harbor is home to a large active naval fleet, with the USS Midway, an aircraft carrier turned museum that is open to the public. Several popular museums can be visited like the San Diego Museum of Art, San Diego Natural History Museum and the Museum of Photographic Arts. The San Diego Symphony performs on a regular basis and the San Diego Opera was ranked by the Opera America as one of the top 10 opera companies in the country.
FREQUENTLY ASKED QUESTIONS
What is a natural mini facelift?
Can I expect permanent results from a facelift?
Directions from San Diego, CA
Other Locations
Dr. Sadati also proudly serves the following cities:
VIDEO TESTIMONIALS
Browse through our patient videos
7 Day Post Op – Facelift Testimonial
Facelift Patient Testimonial | Jane
Facelift Patient Testimonial | Kathy
Facelift Patient Testimonial | Marcia
7 Day Post Op – Facelift Testimonial
Facelift Patient Testimonial | Jane
Facelift Patient Testimonial | Kathy
Facelift Patient Testimonial | Marcia
Dr. Kevin Sadati is a board-certified facial plastic surgeon with more than15 years of experience and over 5000 facelifts performed using his well-known technique. He has been loved by his patients and praised by his peers for his natural-looking results. He has been voted the Best Facial Cosmetic Surgeon in Orange County 6 years in a row. He has published several peer-reviewed articles and is a regular lecturer at the national plastic surgery meetings. His expertise is mentioned in major national beauty magazines and appeared on TV. As a master of facelift and rhinoplasty and an avid sculptor and painter, he can provide gorgeous yet natural-looking results without the tell-tale signs of surgery. Dr. Sadati can help you achieve your highest level of confidence at his luxurious facility.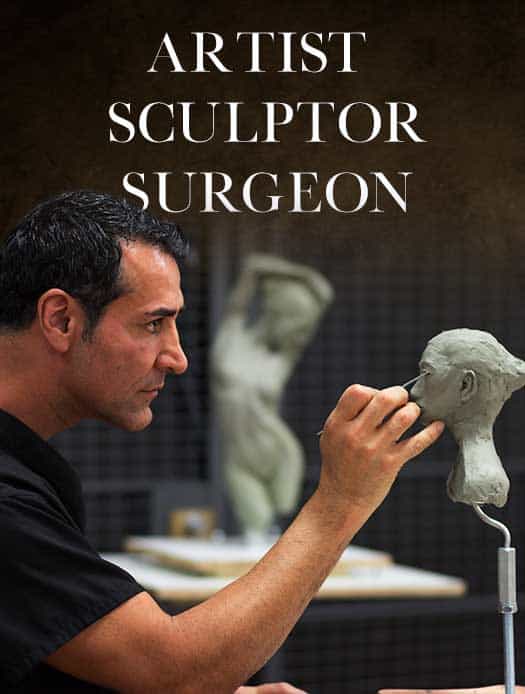 Dr. Kevin Sadati is a top facial plastic surgeon in the Newport Beach and Orange County area with over 15 years of facial and reconstructive surgery experience. He is particularly known for creating natural, subtle results for his patients who don't appear that they've had work done. This can be credited to his extensive experience, as well as his surgical finesse and natural artistic talent. Along with years of studying and training, Dr. Sadati has experience as a painter and sculptor, which embodies his artistic eye for, and appreciation of, aesthetic harmony. He believes that this is key to creating beautiful, natural-looking results in cosmetic surgery. Dr. Sadati has been voted by his patients: "The Best Cosmetic Surgeon" in OC register 5 years in a row, "Top Plastic Surgeon in Orange County" in Locale magazine and received "Best Overall Facial Rejuvenation" award at the National Aesthetic Show by his peers. He also appeared in "The Doctors" show on NBC.
SCHEDULE A
CONSULTATION
Call (949) 706-7776 or fill out our online form to schedule your consultation with us. Conveniently located near Fashion Island, the airport and the beach. Please visit us while you are out in the beautiful area of Newport Beach.