Rhinoplasty in Laguna Beach, CA
Ethnic Rhinoplasty
There are many reasons that people choose to have a rhinoplasty procedure performed. One of the biggest reasons people choose this procedure is because the nose is the focal point of a person's face, and they want to feel proud of the nose that they have.
However, just because a person of Middle Eastern descent or Hispanic descent wants to have an ethnic rhinoplasty done, does not necessarily mean they want to eliminate some of the beautiful natural ethnic features they have. This is an important part of a person's identity, and people in Laguna Beach looking to have this procedure done need to find a doctor that will give them the results that they need.
Dr. Kevin Sadati, a board certified facial plastic surgeon who has spent decades perfecting his technique on this procedure, see ethnicity as a crucial part of any person's identity and aims to work with a person's ethnicity rather than against it.
He has spent years studying different cultures and natural genetic features of certain groups of people, and knows how to improve the looks of a person's nose without trying to make them someone that they are not. This crucial tactic is what has made this procedure one of the most popular plastic surgery options in his practice.
No matter what age, race or ethnicity a person is Dr. Sadati aims to provide not only beautiful results but also natural results that enhance a person's facial features rather than change them. No matter what your ethnicity is, Dr. Sadati will sit down with you and discuss what he thinks your best options are. To find out more information about this popular procedure, book your free consultation today. It is the first step toward improving your looks while preserving your heritage.
Open Rhinoplasty
When it comes to deciding whether or not to have a rhinoplasty procedure performed, patients have to consider several different factors. In addition to considering their age, stage of life, their mental health and their physical health, patients also have to take note of the different approaches that are used for this procedure.
Expert surgeons who specialize in rhinoplasty procedures will often tell patients that the open rhinoplasty is the best way to have this surgery performed. Dr. Kevin Sadati, who performs this surgery on patients in the Laguna Beach area, agrees with other experts in his field.
There are several advantages and disadvantages to this surgical approach which involves dismantling the nose and in turn reassembling it with restructured and reduced cartilage and bone.
One of the main advantages to this approach is that it provides the surgeon the best possible vantage point for completing the surgery, ensuring that all the work done is done correctly and will provide the results the patient is after. It also is a highly successful approach that provides long lasting results for patients. Some disadvantages include the lengthy surgery time, which can range from 2-3 hours, and the fact that there is always a risk for revision. As this is a risk with any cosmetic procedure, Dr. Sadati does take pride in the fact that his personal revision rate is quite low.
In addition to researching before and after pictures of rhinoplasty procedures, and deciding what aspects of their nose they would like to fix, patients should put a considerable amount of time into finding the best surgeon possible. When a patient utilizes an expert surgeon, they will get the best results. To find out more about this procedure and about his cosmetic surgery practice, book your free consultation with Dr. Kevin Sadati now.
Revision Rhinoplasty
When people go in for a rhinoplasty procedure, they expect to get the results that they want. Unfortunately, some patients find that they have worked with a surgeon who is less than skilled at performing this procedure.
However, patients in Laguna Beach who have found that they are in need a revision rhinoplasty have several options available to them. Dr. Kevin Sadati, a board certified facial plastic surgeon who specializes in rhinoplasty procedures, is known for his successful revision procedures that turn unhappy people into happy believers in cosmetic surgery.
There  is a variety of reasons that a patient might require a revision surgery. Some patients are not happy with the looks of the nose job, and do not feel that it suits their personality.
Others find that their nose does not function as well as it did prior to the original rhinoplasty. Whether the fix is functional or aesthetic, Dr. Sadati does not find any revision procedure to be too challenging for him. He welcomes the opportunity to make a patient happy, allowing them to be confident in their looks and live their best life.
As this procedure can vary greatly from patient to patient, it is hard to give specific criteria for the surgery. However, Dr. Sadati typically allows for 2-3 hours to complete the surgery and most patients spend about one week recovering. Easy fixes that just require simply adjustments can be done using local anesthesia, but most patients going in for a revision will have to go under general anesthesia. If you have problems with a previous rhinoplasty procedure and want to see if a revision is the right choice for you, set up your free consultation with Dr. Sadati as soon as possible. It's the first step toward getting the results you have always wanted.
Rhinoplasty Recovery
Rhinoplasty recovery is not always a walk in the park for Laguna Beach patients, but Dr. Kevin Sadati works hard to ensure his patients have a proper list of post-operative procedures to ensure it goes as smoothly as possible.
It is important to remember to be patient, and to recognize that recovery is a huge key to the overall success of the procedure. There will be some initial swelling and bruising, and possibly even a little bit of bleeding from the nose, but within a few short weeks patients will see that it was well worth the wait when they see the nose they have always wanted in the mirror.
Dr. Sadati prescribes a series of pain medications, antibiotics and steroids to help keep his patients comfortable during the post-operative recovery process. The first day is often the most difficult, with swelling and pain being at its worst. During the first 24 hours, patients are asked to stay in bed and rest. Slowly but surely they can resume light physical activity around the house, but rest is extremely important and vital to the surgery's success. Cold compresses can be applied to the face to help minimize the swelling.
Patients can expect to rest for 7-10 days, and most patients are able to return to work within a week.
The stent on the nose can be removed at a week, and most swelling has completely subsided within 10 days. It is important to remember, however, that there are still restrictions a patient must follow. For instance, all patients should avoid lifting anything heavier than 10 pounds, and they should also avoid bending over too far. Patients should not participate in contact sports for at least two months, and air travel can resume within several weeks.
Teenage Rhinoplasty
Making friends in high school is difficult as it is, so when a teen feels their nose is preventing them from going out there and living their best life it makes it even more challenging. This is why so many teens and their parents are sitting down to have serious discussions about teenage rhinoplasty and its benefits. Laguna Beach teens are finding that this is an excellent time in their life to take on a surgery like this and that it has a variety of benefits. With teenagers across the country turning to cosmetic surgery, it is no surprise that trend is happening in California.
Age Limits
Dr. Kevin Sadati, a board certified facial plastic surgeon who specializes in rhinoplasty procedures, invites parents and teens to set up a free consultation appointment to discuss this specific procedure. It is important that teens wait until their noses have reached their adult size so that the surgery results are not ruined as the nose continues to grow. For girls, their noses reach maturity between 15 and 16 years old. For boys, their noses are fully mature by the age of 17.
Surgery Benefits
While the obvious benefit of having this procedure done during a person's teenage years is the fact that it will help improve their overall self confidence, there are several medical benefits. For instance, a teenager is going to handle the surgery better than an older adult will. Their skin has more elasticity, which allows the surgeon to more easily sculpt and recreate the nasal features. Young people will find that the recovery for this procedure is easier than it would be in 10, 15 or 20 years. The best part is, the results will still last for a very long time.
Directions from Laguna Beach, CA
Other Cities
Dr. Sadati also proudly serves these other cities:
Dr. Kevin Sadati is a board-certified facial plastic surgeon with more than15 years of experience and over 5000 facelifts performed using his well-known technique. He has been loved by his patients and praised by his peers for his natural-looking results. He has been voted the Best Facial Cosmetic Surgeon in Orange County 6 years in a row. He has published several peer-reviewed articles and is a regular lecturer at the national plastic surgery meetings. His expertise is mentioned in major national beauty magazines and appeared on TV. As a master of facelift and rhinoplasty and an avid sculptor and painter, he can provide gorgeous yet natural-looking results without the tell-tale signs of surgery. Dr. Sadati can help you achieve your highest level of confidence at his luxurious facility.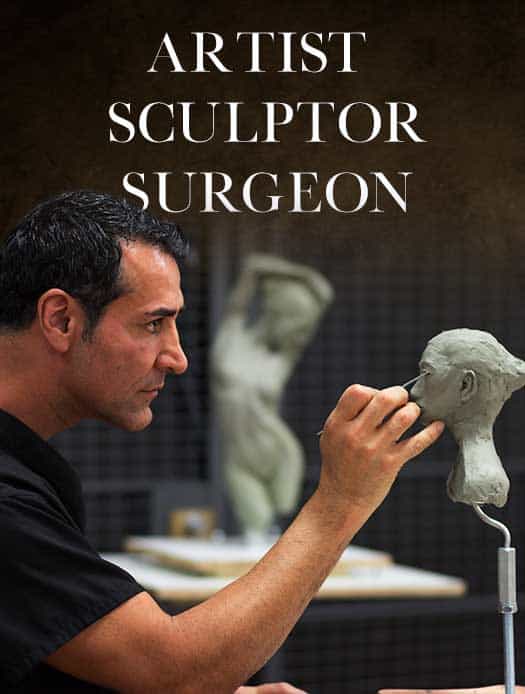 Dr. Kevin Sadati is a top facial plastic surgeon in the Newport Beach and Orange County area with over 15 years of facial and reconstructive surgery experience. He is particularly known for creating natural, subtle results for his patients who don't appear that they've had work done. This can be credited to his extensive experience, as well as his surgical finesse and natural artistic talent. Along with years of studying and training, Dr. Sadati has experience as a painter and sculptor, which embodies his artistic eye for, and appreciation of, aesthetic harmony. He believes that this is key to creating beautiful, natural-looking results in cosmetic surgery. Dr. Sadati has been voted by his patients: "The Best Cosmetic Surgeon" in OC register 5 years in a row, "Top Plastic Surgeon in Orange County" in Locale magazine and received "Best Overall Facial Rejuvenation" award at the National Aesthetic Show by his peers. He also appeared in "The Doctors" show on NBC.
SCHEDULE A
CONSULTATION
Call (949) 706-7776 or fill out our online form to schedule your consultation with us. Conveniently located near Fashion Island, the airport and the beach. Please visit us while you are out in the beautiful area of Newport Beach.