Rhinoplasty in Huntington Beach, CA
Ethnic Rhinoplasty
While everyone comes from different backgrounds, religions, cultures and ethnicities, people at their core often want the same things. Most people want to feel comfortable in their own skin, and want to be proud of the face that they see in the mirror.
Sometimes, people wish to have some work done in order to achieve this goal. Because of this, the ethnic rhinoplasty is one of the most popular cosmetic surgery procedures in the Huntington Beach area.
Whether a person is of Middle Eastern descent or African descent, Dr. Kevin Sadati makes it his personal goal to work with a person's ethnicity instead of viewing it as a challenge that must be overcome.
In general, the goal of this rhinoplasty procedure is often to reduce the size of a person's nose, but it is important to note that Dr. Sadati does not aim to eliminate any identifying ethnic features. For instance, he knows it is important to use a scoped dorsum on a person of Middle Eastern descent, because it would not look natural if he used another type of dorsum, such as a straight dorsum often found on people of Caucasian descent.
Dr. Sadati has been perfecting this procedure for several decades now, and he prides himself on the results he is able to provide his patients with. For instance, his patients often leave feeling happier and more confident in themselves, but also proud of their natural heritage. This technique has made it an easy choice for patients, and is one of the main reasons why it is requested by so many patients of so many different backgrounds. To discuss your specific options with Dr. Sadati, contact his office today to set up your free consultation. It's the first step toward improving your looks without giving up what makes you special.
Male Rhinoplasty
It may come as a surprise to some, but the male rhinoplasty procedure is quickly becoming one of the most popular cosmetic surgery options in Huntington Beach. Plastic surgery is no longer strictly an option for men, and each year, more and more male patients look to find out exactly what the options might be for them. It is important that a man looking to have a rhinoplasty procedure performed finds the right surgeon, as this can be the deciding factor in having good results.
As one of the most sought after plastic surgeons in California, Dr. Kevin Sadati knows the importance of recognizing key differences between male and female patients.
Most women who look into a rhinoplasty operation ask the surgeon to give them a smaller nose, perhaps a more delicate nose and often a more feminine nose. Men are not necessarily looking for those same results. Most men want to make their nose look better without taking away the features that make their nose masculine. Most men still want a straight, strong nose that will be a prominent feature on their face.
Dr. Sadati does however have an age restriction on this procedure. He will not perform a rhinoplasty on a man who is not at least 17 years old. He has set this restriction because the male nose is not fully developed until the man reaches the age of 17. If the surgery is performed too early, the nose will continue to develop and often the results of the surgery are lost. The ideal candidate for this procedure is not only over the age of 17, but also in good physical and mental health. To find out if this procedure is right for you, book your consultation appointment with Dr. Sadati as soon as possible.
Teenage Rhinoplasty
Across the country, more and more teens are looking into cosmetic surgery and choosing procedures to help them improve their own self confidence. In 2008, more than 38,000 teens underwent a plastic surgery procedure and that number continues to be on the rise. This trend is holding true in Huntington Beach as well, where teenage rhinoplasty is one of the most commonly requested procedures in Dr. Kevin Sadati's office. It's a procedure that teens tolerate well, and it also gives them the self confidence they need during their formative years.
Rhinoplasty Age Restrictions
It is important that teenagers and their parents sit down together to decide if this is the right procedure during this time of their lives. Dr. Kevin Sadati encourages teenagers to come with their parents to a free consultation appointment, where age restrictions, benefits and concerns can be addressed. Dr. Sadati stresses to all patients that it is crucial to wait until the nose has reached its adult size. If the surgery is done too early, the nose will continue to grow and potentially ruin all of the results of the plastic surgery procedure. Boys are encouraged to wait until they are about 17 years old while girls are usually able to have this procedure performed by the time they are 15 or 16 years old.
Benefits of this Procedure
In addition to social benefits, there are several medical benefits to teenagers having this procedure done. For starters, their skin is able to stretch easier which allows the surgeon to restructure the nose easier. With more elasticity in their skin, the pain during the recovery process is minimized, and in general the entire recovery period is shorter. For the most part, teenagers handle this surgery better than older adults do.
Directions from Huntington Beach, CA
Other Cities
Dr. Sadati also proudly serves these other cities:
Dr. Kevin Sadati is a board-certified facial plastic surgeon with more than15 years of experience and over 5000 facelifts performed using his well-known technique. He has been loved by his patients and praised by his peers for his natural-looking results. He has been voted the Best Facial Cosmetic Surgeon in Orange County 6 years in a row. He has published several peer-reviewed articles and is a regular lecturer at the national plastic surgery meetings. His expertise is mentioned in major national beauty magazines and appeared on TV. As a master of facelift and rhinoplasty and an avid sculptor and painter, he can provide gorgeous yet natural-looking results without the tell-tale signs of surgery. Dr. Sadati can help you achieve your highest level of confidence at his luxurious facility.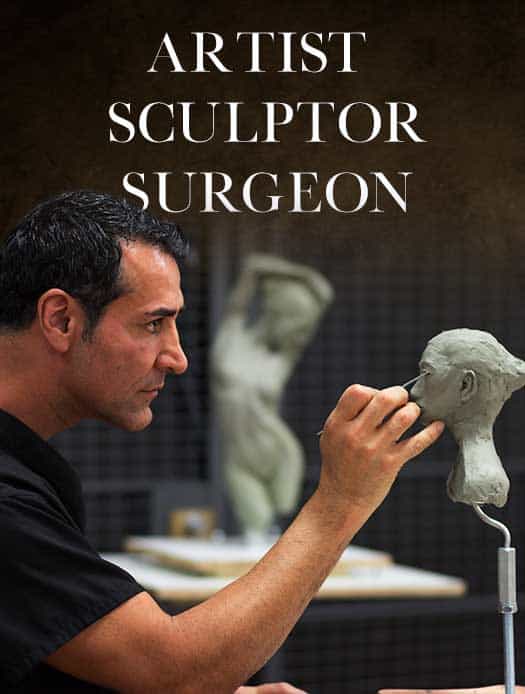 Dr. Kevin Sadati is a top facial plastic surgeon in the Newport Beach and Orange County area with over 15 years of facial and reconstructive surgery experience. He is particularly known for creating natural, subtle results for his patients who don't appear that they've had work done. This can be credited to his extensive experience, as well as his surgical finesse and natural artistic talent. Along with years of studying and training, Dr. Sadati has experience as a painter and sculptor, which embodies his artistic eye for, and appreciation of, aesthetic harmony. He believes that this is key to creating beautiful, natural-looking results in cosmetic surgery. Dr. Sadati has been voted by his patients: "The Best Cosmetic Surgeon" in OC register 5 years in a row, "Top Plastic Surgeon in Orange County" in Locale magazine and received "Best Overall Facial Rejuvenation" award at the National Aesthetic Show by his peers. He also appeared in "The Doctors" show on NBC.
SCHEDULE A
CONSULTATION
Call (949) 706-7776 or fill out our online form to schedule your consultation with us. Conveniently located near Fashion Island, the airport and the beach. Please visit us while you are out in the beautiful area of Newport Beach.