Neck Liposuction in Long Beach, CA
Because of the wear and tear our faces take on a daily basis, it's not surprising that the aging process begins front and center on our face. Sometimes sooner than most men and women realize, lines and wrinkles will begin to form. A few years later, the skin around the cheeks and jowls will start to sag. In addition to this, fat pockets will start to form around the neck and face, giving your face a rounder and older appearance.
Just because the aging process starts with your face doesn't mean you have to settle for that outcome. There are options that can make you look younger and help improve your self body image. Long Beach residents have found that a neck liposuction procedure is a great option for dealing with some of these cosmetic aging issues.
Dr. Kevin Sadati has developed a highly specialized and precise method for using liposuction to remove the excess fat pockets that naturally line a person's neck and face.
Since these pockets cannot be addressed with just diet and exercise, liposuction is often the best option. When this short procedure is done, patients are pleased to find their entire facial line has changed and they look thinner, younger and most likely happier.
The procedure can be completed in about half an hour, and Dr. Sadati prefers local anesthetic. The use of this type of anesthesia allows patients to get back to their normal lives within a couple of hours. There is minimal discomfort associated with this cosmetic surgery, and the results are long lasting. Once the fat is gone, it is gone forever. For more information on this particular cosmetic procedure, set up a consultation today. Dr. Sadati will help you decide if it is the best option for you.
Directions from Long Beach, CA
Other Cities
Dr. Sadati also proudly serves these other cities:
Dr. Kevin Sadati is a board-certified facial plastic surgeon with more than15 years of experience and over 5000 facelifts performed using his well-known technique. He has been loved by his patients and praised by his peers for his natural-looking results. He has been voted the Best Facial Cosmetic Surgeon in Orange County 6 years in a row. He has published several peer-reviewed articles and is a regular lecturer at the national plastic surgery meetings. His expertise is mentioned in major national beauty magazines and appeared on TV. As a master of facelift and rhinoplasty and an avid sculptor and painter, he can provide gorgeous yet natural-looking results without the tell-tale signs of surgery. Dr. Sadati can help you achieve your highest level of confidence at his luxurious facility.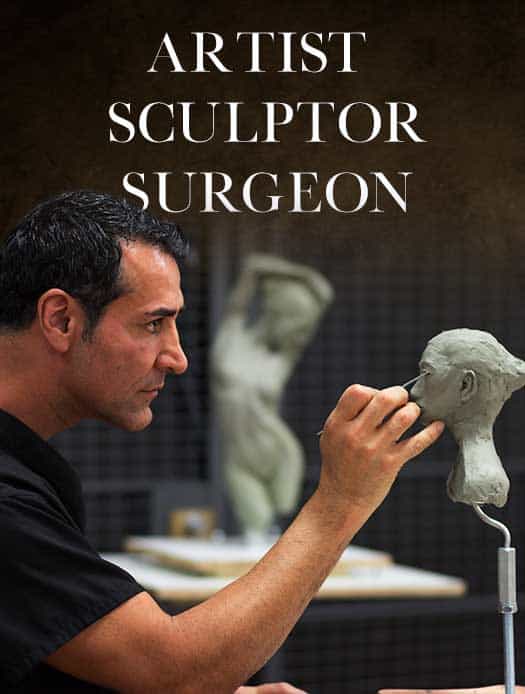 Dr. Kevin Sadati is a top facial plastic surgeon in the Newport Beach and Orange County area with over 15 years of facial and reconstructive surgery experience. He is particularly known for creating natural, subtle results for his patients who don't appear that they've had work done. This can be credited to his extensive experience, as well as his surgical finesse and natural artistic talent. Along with years of studying and training, Dr. Sadati has experience as a painter and sculptor, which embodies his artistic eye for, and appreciation of, aesthetic harmony. He believes that this is key to creating beautiful, natural-looking results in cosmetic surgery. Dr. Sadati has been voted by his patients: "The Best Cosmetic Surgeon" in OC register 5 years in a row, "Top Plastic Surgeon in Orange County" in Locale magazine and received "Best Overall Facial Rejuvenation" award at the National Aesthetic Show by his peers. He also appeared in "The Doctors" show on NBC.
SCHEDULE A
CONSULTATION
Call (949) 706-7776 or fill out our online form to schedule your consultation with us. Conveniently located near Fashion Island, the airport and the beach. Please visit us while you are out in the beautiful area of Newport Beach.