Neck Liposuction in Laguna Beach, CA
For both women and men alike, the aging process begins with a person's face. This is a frustrating truth, however, since a person's face is often what gives a new acquaintance or an old friend that first vital impression.
Looking younger and feeling better about yourself doesn't necessarily require a lengthy, invasive cosmetic procedure however. Patients in Laguna Beach have been finding that neck liposuction is the perfect option to discretely take years off of their face, allowing them to look the age that they feel.
While many people commonly think liposuction refers to removing excess fat from the buttocks, thigh and stomach, liposuction procedures can be done in a variety of other areas on the body as well. Dr. Kevin Sadati uses a precise and discrete technique for performing a liposuction on the neck and face. As a highly skilled facial plastic surgeon, Dr. Sadati recognizes that there are only small pockets of fat that begin to build on the neck and face and they should be handled with care. These fat pockets are a natural part of the aging process, but they are difficult to get rid of utilizing diet and exercise alone.
The procedure itself is simple and takes about 30 minutes to complete. Dr. Sadati and his team utilize local anesthesia, which allows the patients to return to their jobs or everyday activities within a couple of hours. Instantly, the patient will look younger with this excess fat removed from the neck and face, as it thins out the entire facial frame. If you would like more information on this procedure and would like to know if you are a good candidate for it, set up a consultation with Dr. Sadati today. At the consultation you and the surgeon can decide the best course of action for you and your body.
Directions from Laguna Beach, CA
Other Cities
Dr. Sadati also proudly serves these other cities:
Dr. Kevin Sadati is a board-certified facial plastic surgeon with more than15 years of experience and over 5000 facelifts performed using his well-known technique. He has been loved by his patients and praised by his peers for his natural-looking results. He has been voted the Best Facial Cosmetic Surgeon in Orange County 6 years in a row. He has published several peer-reviewed articles and is a regular lecturer at the national plastic surgery meetings. His expertise is mentioned in major national beauty magazines and appeared on TV. As a master of facelift and rhinoplasty and an avid sculptor and painter, he can provide gorgeous yet natural-looking results without the tell-tale signs of surgery. Dr. Sadati can help you achieve your highest level of confidence at his luxurious facility.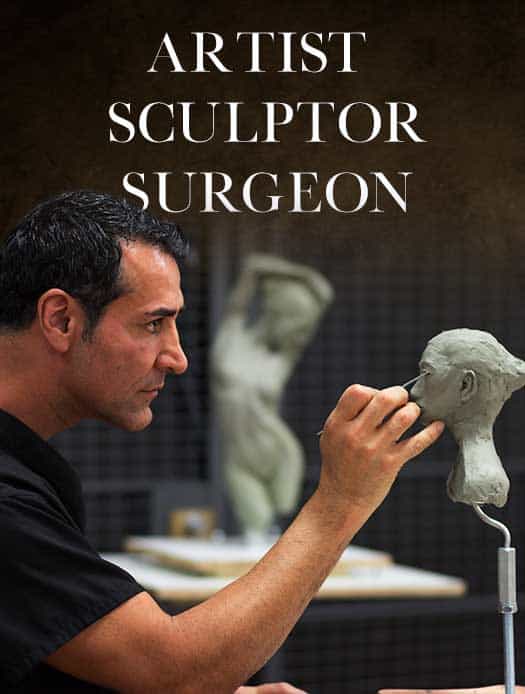 Dr. Kevin Sadati is a top facial plastic surgeon in the Newport Beach and Orange County area with over 15 years of facial and reconstructive surgery experience. He is particularly known for creating natural, subtle results for his patients who don't appear that they've had work done. This can be credited to his extensive experience, as well as his surgical finesse and natural artistic talent. Along with years of studying and training, Dr. Sadati has experience as a painter and sculptor, which embodies his artistic eye for, and appreciation of, aesthetic harmony. He believes that this is key to creating beautiful, natural-looking results in cosmetic surgery. Dr. Sadati has been voted by his patients: "The Best Cosmetic Surgeon" in OC register 5 years in a row, "Top Plastic Surgeon in Orange County" in Locale magazine and received "Best Overall Facial Rejuvenation" award at the National Aesthetic Show by his peers. He also appeared in "The Doctors" show on NBC.
SCHEDULE A
CONSULTATION
Call (949) 706-7776 or fill out our online form to schedule your consultation with us. Conveniently located near Fashion Island, the airport and the beach. Please visit us while you are out in the beautiful area of Newport Beach.