Neck Liposuction in Costa Mesa, CA
Today, people continue on with their careers until the later years of their life. But this does not negate the fact that young people are continuing to enter the work force, appearing fresh, vibrant and full of ideas. While you might still have the same zest for life and for your career, your face may not be showing that same sentiment.
If the signs of aging are beginning to take its toll, it might be time to consider cosmetic surgery in order to help you look younger and improve your own self confidence. Patients in Costa Mesa are finding that neck liposuction is an easy and quick procedure that allows them to look younger almost instantly.
Dr. Kevin Sadati, a board certified facial plastic surgeon who specializes in this delicate procedure, is a highly skilled professional who knows the proper way to perform this procedure.
Liposuction is often performed to remove excess fat from the stomach area, as well as the buttocks and thighs. Removing excess fat pockets from the neck takes skill and precision, and Dr. Sadati knows the importance of this. These pockets form naturally over time on the neck and face, and make the face appear rounder and older. They are problems spots that can be difficult to address, as exercise and diet alone will not take care of the issue.
The procedure takes about 30 minutes long, and is performed using local anesthesia. There is minimal pain and discomfort associated with this procedure, and patients will find that they can be back to work and enjoying life again in only a matter of hours. For more information on this procedure and to find out if it is the right one for you, set up a free consultation with Dr. Kevin Sadati today.
Directions from Costa Mesa, CA
Other Cities
Dr. Sadati also proudly serves these other cities:
Dr. Kevin Sadati is a board-certified facial plastic surgeon with more than15 years of experience and over 5000 facelifts performed using his well-known technique. He has been loved by his patients and praised by his peers for his natural-looking results. He has been voted the Best Facial Cosmetic Surgeon in Orange County 6 years in a row. He has published several peer-reviewed articles and is a regular lecturer at the national plastic surgery meetings. His expertise is mentioned in major national beauty magazines and appeared on TV. As a master of facelift and rhinoplasty and an avid sculptor and painter, he can provide gorgeous yet natural-looking results without the tell-tale signs of surgery. Dr. Sadati can help you achieve your highest level of confidence at his luxurious facility.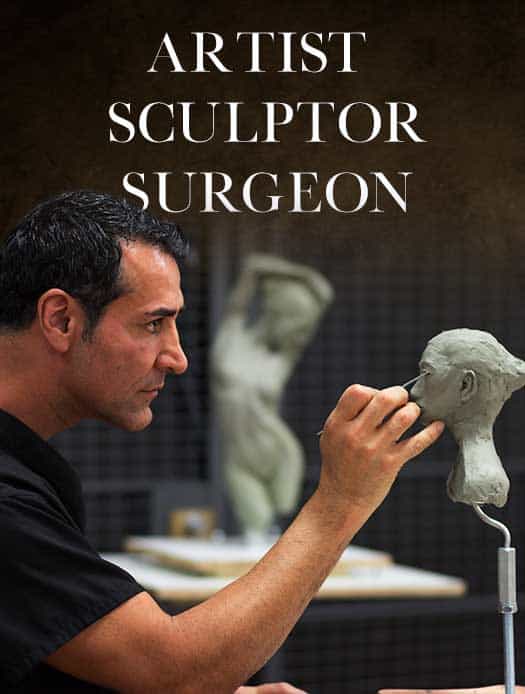 Dr. Kevin Sadati is a top facial plastic surgeon in the Newport Beach and Orange County area with over 15 years of facial and reconstructive surgery experience. He is particularly known for creating natural, subtle results for his patients who don't appear that they've had work done. This can be credited to his extensive experience, as well as his surgical finesse and natural artistic talent. Along with years of studying and training, Dr. Sadati has experience as a painter and sculptor, which embodies his artistic eye for, and appreciation of, aesthetic harmony. He believes that this is key to creating beautiful, natural-looking results in cosmetic surgery. Dr. Sadati has been voted by his patients: "The Best Cosmetic Surgeon" in OC register 5 years in a row, "Top Plastic Surgeon in Orange County" in Locale magazine and received "Best Overall Facial Rejuvenation" award at the National Aesthetic Show by his peers. He also appeared in "The Doctors" show on NBC.
SCHEDULE A
CONSULTATION
Call (949) 706-7776 or fill out our online form to schedule your consultation with us. Conveniently located near Fashion Island, the airport and the beach. Please visit us while you are out in the beautiful area of Newport Beach.