Deviated Septum Irvine CA
Across the country, people suffer every day from painful, irritating symptoms caused by a deviated septum. For those in Irvine deviated septum symptoms can include trouble breathing, nosebleeds, chronic sinus infections and sleep troubles. Partners often complain that the patient snores, and patients often find themselves to be feeling like they are constantly recovering from a cold. The problem is, most people assume that a nasal septum is fixed by a rhinoplasty and do not feel that their nose needs aesthetic improvement. Truth be told a septoplasty is the procedure that fixes this issue for patients.
For those in the Irvine area, there is one clear choice for a surgeon to perform a septoplasty. Dr. Kevin Sadati is a board certified facial plastic surgeon who specializes in nasal surgeries.
He recognizes that, for some patients, a septoplasty is all that is required to fix the misalignment in the nasal cavities. However, he also sits down and discusses a variety of different options with the patient. For instance, some patients want to improve nasal function and nasal appearance. For those patients, the option of a septorhinoplasty is available to them.
The septoplasty on its own is a relatively simple procedure. It takes about an hour to complete the procedure, and patients are often pleased to find out that the recovery is easy. There are no external scars after the surgery is complete. It is important that patients recognize that while the symptoms associated with this nasal issue can be treated, the only way to cure them is by fixing the septum itself. To find out more about your options and to discuss a plan with the surgeon, set up a free consultation with Dr. Sadati today. Before you know it, you will be sleeping well and breathing better.
Directions from Irvine, CA
Other Cities
Dr. Sadati also proudly serves these other cities:
Dr. Kevin Sadati is a board-certified facial plastic surgeon with more than15 years of experience and over 5000 facelifts performed using his well-known technique. He has been loved by his patients and praised by his peers for his natural-looking results. He has been voted the Best Facial Cosmetic Surgeon in Orange County 6 years in a row. He has published several peer-reviewed articles and is a regular lecturer at the national plastic surgery meetings. His expertise is mentioned in major national beauty magazines and appeared on TV. As a master of facelift and rhinoplasty and an avid sculptor and painter, he can provide gorgeous yet natural-looking results without the tell-tale signs of surgery. Dr. Sadati can help you achieve your highest level of confidence at his luxurious facility.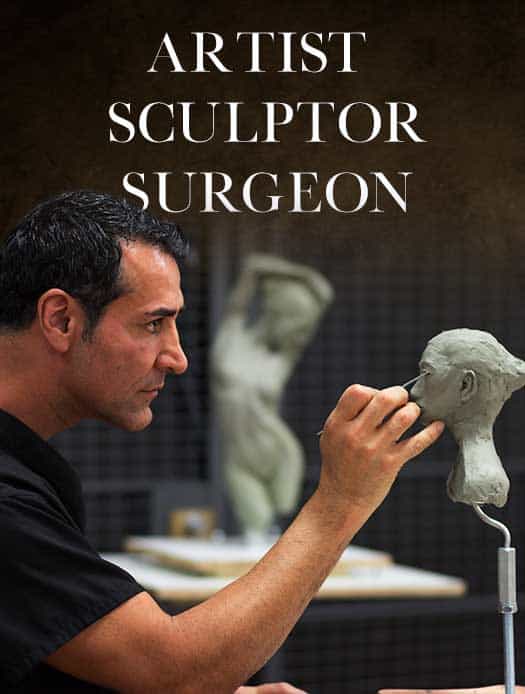 Dr. Kevin Sadati is a top facial plastic surgeon in the Newport Beach and Orange County area with over 15 years of facial and reconstructive surgery experience. He is particularly known for creating natural, subtle results for his patients who don't appear that they've had work done. This can be credited to his extensive experience, as well as his surgical finesse and natural artistic talent. Along with years of studying and training, Dr. Sadati has experience as a painter and sculptor, which embodies his artistic eye for, and appreciation of, aesthetic harmony. He believes that this is key to creating beautiful, natural-looking results in cosmetic surgery. Dr. Sadati has been voted by his patients: "The Best Cosmetic Surgeon" in OC register 5 years in a row, "Top Plastic Surgeon in Orange County" in Locale magazine and received "Best Overall Facial Rejuvenation" award at the National Aesthetic Show by his peers. He also appeared in "The Doctors" show on NBC.
SCHEDULE A
CONSULTATION
Call (949) 706-7776 or fill out our online form to schedule your consultation with us. Conveniently located near Fashion Island, the airport and the beach. Please visit us while you are out in the beautiful area of Newport Beach.