Septorhinoplasty in Long Beach, CA
Deviated Septum
The bottom line, living with a deviated septum is no fun. Common symptoms include sleep loss, difficulty breathing and snoring. Some lesser known and even more unpleasant symptoms include constant sneezing, chronic sinus infections, nose bleeds and a decreased sense of smell. When a nasal septum is deviated, the patient's nasal cavities are not properly aligned. Luckily, patients can rest easy knowing that if they suffer from this issue it is relatively easy to fix. A plastic surgeon can perform a septoplasty procedure, and the symptoms will be cured.
Dr. Kevin Sadati, a board certified facial plastic surgeon, recognizes that most patients in Long Beach do not even realize the fix for this issue is so simple.
Most people think a rhinoplasty is required, and the idea of an intensive surgery turns them off to the idea of fixing the deviation. However, a septoplasty is the only procedure that is required to improve nasal function. It is a quick surgery that often lasts less than an hour, and it also has one of the easiest and shortest recovery periods. It is important to note that there  is a variety of ways to customize this surgery. For instance, patients who want to improve nasal function and nasal appearance can opt to have a septorhinoplasty procedure done.
No matter what type of results a patient wishes to see in the end, the first step is always the same. To begin the process of creating a custom plan of action, interested patients should contact Dr. Sadati's office as soon as possible in order to book a free consultation. At this consultation, the doctor will discuss any concerns the patient might have as well as go over the patient's goals. Together, Dr. Sadati and the patient decide on a plan that is best for that particular patient.
Directions from Long Beach, CA
Other Cities
Dr. Sadati also proudly serves these other cities:
Dr. Kevin Sadati is a board-certified facial plastic surgeon with more than15 years of experience and over 5000 facelifts performed using his well-known technique. He has been loved by his patients and praised by his peers for his natural-looking results. He has been voted the Best Facial Cosmetic Surgeon in Orange County 6 years in a row. He has published several peer-reviewed articles and is a regular lecturer at the national plastic surgery meetings. His expertise is mentioned in major national beauty magazines and appeared on TV. As a master of facelift and rhinoplasty and an avid sculptor and painter, he can provide gorgeous yet natural-looking results without the tell-tale signs of surgery. Dr. Sadati can help you achieve your highest level of confidence at his luxurious facility.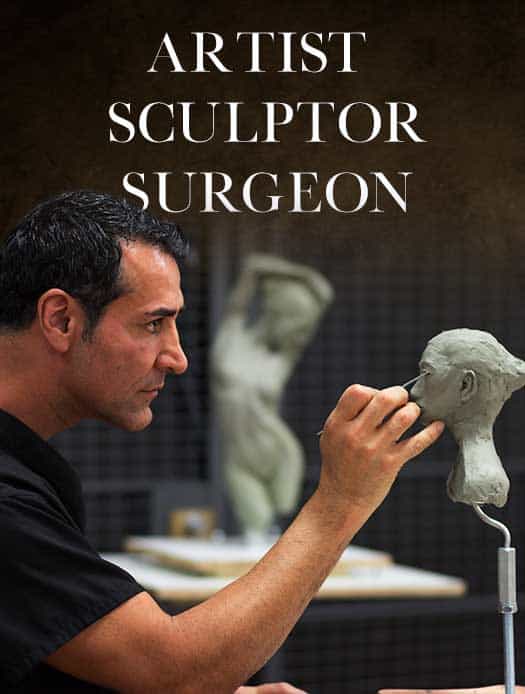 Dr. Kevin Sadati is a top facial plastic surgeon in the Newport Beach and Orange County area with over 15 years of facial and reconstructive surgery experience. He is particularly known for creating natural, subtle results for his patients who don't appear that they've had work done. This can be credited to his extensive experience, as well as his surgical finesse and natural artistic talent. Along with years of studying and training, Dr. Sadati has experience as a painter and sculptor, which embodies his artistic eye for, and appreciation of, aesthetic harmony. He believes that this is key to creating beautiful, natural-looking results in cosmetic surgery. Dr. Sadati has been voted by his patients: "The Best Cosmetic Surgeon" in OC register 5 years in a row, "Top Plastic Surgeon in Orange County" in Locale magazine and received "Best Overall Facial Rejuvenation" award at the National Aesthetic Show by his peers. He also appeared in "The Doctors" show on NBC.
SCHEDULE A
CONSULTATION
Call (949) 706-7776 or fill out our online form to schedule your consultation with us. Conveniently located near Fashion Island, the airport and the beach. Please visit us while you are out in the beautiful area of Newport Beach.