The turkey wattle isn't even attractive on a turkey and it most certainly isn't becoming on a person, whether they are young or old. Some people are genetically predisposed to this sagging skin underneath the chin and around the neck.
Other people find themselves in this situation after working hard to lose a significant amount of weight. And for others, it is simply a side effect of getting older. No matter what situation a person might be in, they need to know that they do not have to settle for this. For Irvine residents, the option of a neck lift will allow them to look not only younger but also thinner.
Neck tightening is a cosmetic surgery that Dr. Kevin Sadati, a board-certified facial plastic surgeon who is well known in California, performs on his patients. The goal of this procedure is two-fold first, the excess skin is removed from the patient, and secondly, the muscles around the neck are tightened in order to produce long-lasting results.
Because of the nature and location of this surgery, Dr. Sadati often recommends that patients have a facelift performed at the same time. This is done not only to ensure uniformity but also to make sure that bunching does not occur near the ears.
Am I a candidate for a neck lift?
The average person considering a neck lift is typically between 40 years old and 70 years old. No matter what age a patient might be, it is imperative that they are in both good mental health and physical health. Dr. Sadati stresses that it is important to have realistic expectations and to remember that the surgery might make you look younger but it won't change your entire life. To find out if this is the right cosmetic surgery for you, book your free consultation today.
Directions from Irvine, CA
Other Cities
Dr. Sadati also proudly serves these other cities:
Dr. Kevin Sadati is a board-certified facial plastic surgeon with more than15 years of experience and over 5000 facelifts performed using his well-known technique. He has been loved by his patients and praised by his peers for his natural-looking results. He has been voted the Best Facial Cosmetic Surgeon in Orange County 6 years in a row. He has published several peer-reviewed articles and is a regular lecturer at the national plastic surgery meetings. His expertise is mentioned in major national beauty magazines and appeared on TV. As a master of facelift and rhinoplasty and an avid sculptor and painter, he can provide gorgeous yet natural-looking results without the tell-tale signs of surgery. Dr. Sadati can help you achieve your highest level of confidence at his luxurious facility.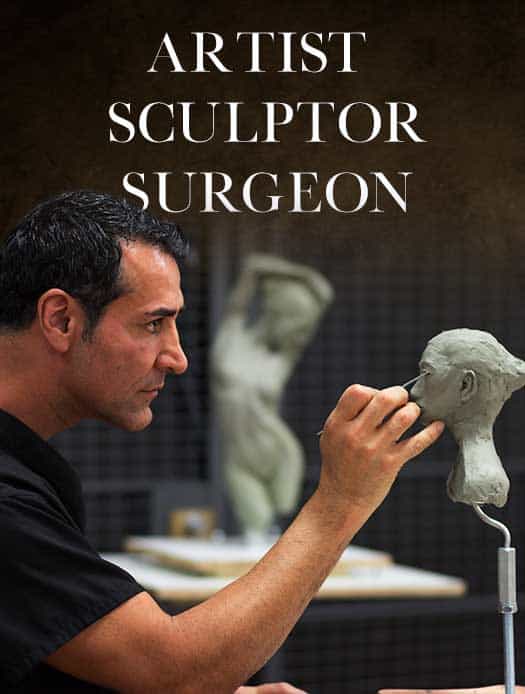 Dr. Kevin Sadati is a top facial plastic surgeon in the Newport Beach and Orange County area with over 15 years of facial and reconstructive surgery experience. He is particularly known for creating natural, subtle results for his patients who don't appear that they've had work done. This can be credited to his extensive experience, as well as his surgical finesse and natural artistic talent. Along with years of studying and training, Dr. Sadati has experience as a painter and sculptor, which embodies his artistic eye for, and appreciation of, aesthetic harmony. He believes that this is key to creating beautiful, natural-looking results in cosmetic surgery. Dr. Sadati has been voted by his patients: "The Best Cosmetic Surgeon" in OC register 5 years in a row, "Top Plastic Surgeon in Orange County" in Locale magazine and received "Best Overall Facial Rejuvenation" award at the National Aesthetic Show by his peers. He also appeared in "The Doctors" show on NBC.
SCHEDULE A
CONSULTATION
Call (949) 706-7776 or fill out our online form to schedule your consultation with us. Conveniently located near Fashion Island, the airport and the beach. Please visit us while you are out in the beautiful area of Newport Beach.