Endoscopic Sinus Surgery
The sinuses are an important part of the nasal structure, and people who suffer from sinus blockages may experience a variety of uncomfortable symptoms. Dr. Kevin Sadati, an expert ENT surgeon and renowned facial plastic surgeon, provides his Orange County patients with options for their sinus troubles. Many times, Dr. Kevin Sadati, recommends that Newport Beach patients look into their endoscopic sinus surgery options.
What is Endoscopic Sinus Surgery?
Endoscopic sinus surgery is a surgical procedure that is designed to remove and eliminate blockages within the sinuses. Ultimately, the goal of this surgery is to provide the patient with physical relief as well as allow the sinuses to drain properly into the future. Patients who have endoscopic sinus surgery often find that this surgery is extremely successful and prevents nasal blockage issues from occurring in the future.
What are the Benefits of Endoscopic Surgery?
Ultimately, patients who opt to have endoscopic sinus surgery performed find that they feel much better after the operation is completed. As the sinuses are no longer blocked and their drainage is moving through properly, they do not feel achy, feverish or congested any longer. In addition, many patients find that it is easier for them to breathe after the operation is complete. Some patients report that their sense of smell is improved. Endoscopic sinus surgery can be used to treat a variety of health issues, including nasal polyps, chronic sinusitis and deviated septums. Most patients who choose to have this surgery performed are happy with the results and glad they took the time to have this procedure performed.
What does the Endoscopic Surgery Involve?
When Dr. Kevin Sadati performs the endoscopic sinus surgery, he does so in the operating room, and while the patient is under general anesthesia. An endoscope is used in order for Dr. Kevin Sadati to get the best vantage point of the sinuses. At that point, he uses specialized instruments to remove the cause of the sinus blockage. This surgery is performed in the nose, and no incision is required. Most patients who have this procedure performed do not have to stay overnight in the hospital, and can go home the same day.
Dr. Kevin Sadati typically recommends endoscopic sinus surgery to patients who are experiencing sinus blockages and have not found relief through other medical treatment options. When over-the-counter medications and prescription drugs are not working for a patient, it might be time to consider surgery as the next viable option. Patients who are suffering from nasal blockages and are struggling to find the relief they desire should set up a consultation appointment with Dr. Kevin Sadati in order to find out what options are available for them.
Dr. Kevin Sadati is a board-certified facial plastic surgeon with more than15 years of experience and over 5000 facelifts performed using his well-known technique. He has been loved by his patients and praised by his peers for his natural-looking results. He has been voted the Best Facial Cosmetic Surgeon in Orange County 6 years in a row. He has published several peer-reviewed articles and is a regular lecturer at the national plastic surgery meetings. His expertise is mentioned in major national beauty magazines and appeared on TV. As a master of facelift and rhinoplasty and an avid sculptor and painter, he can provide gorgeous yet natural-looking results without the tell-tale signs of surgery. Dr. Sadati can help you achieve your highest level of confidence at his luxurious facility.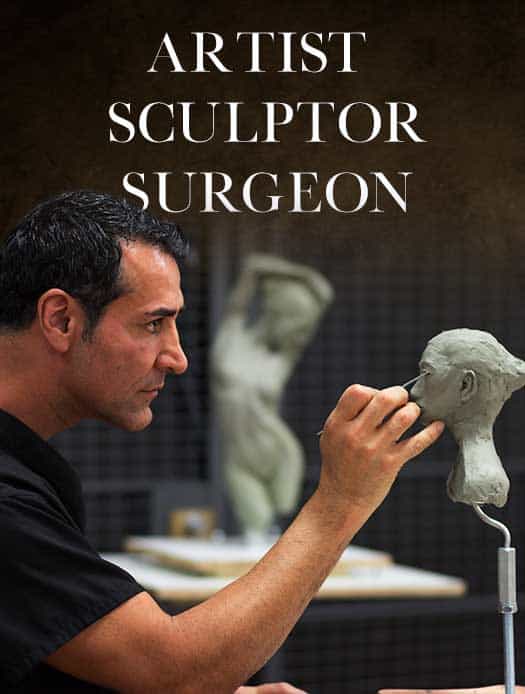 Dr. Kevin Sadati is a top facial plastic surgeon in the Newport Beach and Orange County area with over 15 years of facial and reconstructive surgery experience. He is particularly known for creating natural, subtle results for his patients who don't appear that they've had work done. This can be credited to his extensive experience, as well as his surgical finesse and natural artistic talent. Along with years of studying and training, Dr. Sadati has experience as a painter and sculptor, which embodies his artistic eye for, and appreciation of, aesthetic harmony. He believes that this is key to creating beautiful, natural-looking results in cosmetic surgery. Dr. Sadati has been voted by his patients: "The Best Cosmetic Surgeon" in OC register 5 years in a row, "Top Plastic Surgeon in Orange County" in Locale magazine and received "Best Overall Facial Rejuvenation" award at the National Aesthetic Show by his peers. He also appeared in "The Doctors" show on NBC.
SCHEDULE A
CONSULTATION
Call (949) 706-7776 or fill out our online form to schedule your consultation with us. Conveniently located near Fashion Island, the airport and the beach. Please visit us while you are out in the beautiful area of Newport Beach.