Tip Rhinoplasty
Increase Self-Confidence and Feel Good About the Way You Look

For the last decade, Dr. Kevin Sadati has been performing the rhinoplasty procedure for his patients in Newport Beach and the surrounding areas of Orange County. During this time, hes discovered that many patients are unhappy only with the tip of the nose, and that fixing this problem doesnt require a lot of surgical work.
In order to help patients get the look they want, Dr. Sadati offers a tip rhino
plasty that is highly effective. Patients typically notice a drastic change in the way they feel about their nose after treatment is complete.
What Does the Procedure Involve?
During this nose procedure, Dr. Sadati works primarily with the lower lateral cartilage of the nose. With the help of highly effective tools and techniques, Dr. Sadati reshapes and refines this small portion of the nose.
The procedure itself is relatively quick, and Dr. Sadati may add, sculpt, or remove part of the cartilage, depending on the adjustments that are necessary.
How is Performed?
Typically, the nose tip surgery is performed endonasaly (closed technique,) or via open-tip rhinoplasty. The procedure is either performed with local anesthesia and oral sedation or general anesthesia.  After small incisions are made inside the nose to access the nasal cartilages, the nasal tip is sculpted to desired shape. The procedure is usually takes about one hour to complete.  There is no packing involved.
The goal of a tip nose surgery is to improve the appearance of the noses tip without seriously impacting the patients ability to breathe or changing other part of the nose.
How is the Nasal Tip Improved?
During the tip rhinoplasty procedure, Dr. Sadati may address several physical deformities. Each patient is unique, and a consultation is necessary before specific treatment decisions are made. Patients with the following deformities of the nose may benefit from a tip rhinoplasty.
Round, bulbous nasal tip
Drooping nasal tip
Under-projecting nasal tip
Crooked tip
Uneven nostrils
Retracted nostrils
Excessive columnar show
During the consultation, Dr. Sadati will assess the appearance and needs of each individual patient and make decisions regarding the techniques to use during the procedure. Dr. Sadati takes pride in his ability to offer individualized care to every patient.
Take Advice From an Experienced Cosmetic Surgeon
Both surgical and non-surgical cosmetic procedures can drastically change your life, but each decision should be made with the help of a qualified professional. Dr. Sadati has extensive experience in facial cosmetic surgery, and is here to offer patients an improved appearance in the least invasive way possible. As a board certified facial plastic surgeon and an expert in a variety of rhinoplasty techniques, Dr. Kevin Sadati is qualified to create a custom surgical plan for any individual patient who is seeking cosmetic improvements.
Contact Us Today
Here at Gallery of Cosmetic Surgery, located in Newport Beach, we want you to feel comfortable and excited about your upcoming cosmetic procedure. Call us today at (949) 706-7776 to schedule a FREE consultation with our board certified surgeon, Dr. Sadati.
We strive to create a comfortable environment that encourages patients to feel good about the changes they are making to the way they look. We want you to have more confidence and feel good about the way you look.
Dr. Kevin Sadati is a board-certified facial plastic surgeon with more than15 years of experience and over 5000 facelifts performed using his well-known technique. He has been loved by his patients and praised by his peers for his natural-looking results. He has been voted the Best Facial Cosmetic Surgeon in Orange County 6 years in a row. He has published several peer-reviewed articles and is a regular lecturer at the national plastic surgery meetings. His expertise is mentioned in major national beauty magazines and appeared on TV. As a master of facelift and rhinoplasty and an avid sculptor and painter, he can provide gorgeous yet natural-looking results without the tell-tale signs of surgery. Dr. Sadati can help you achieve your highest level of confidence at his luxurious facility.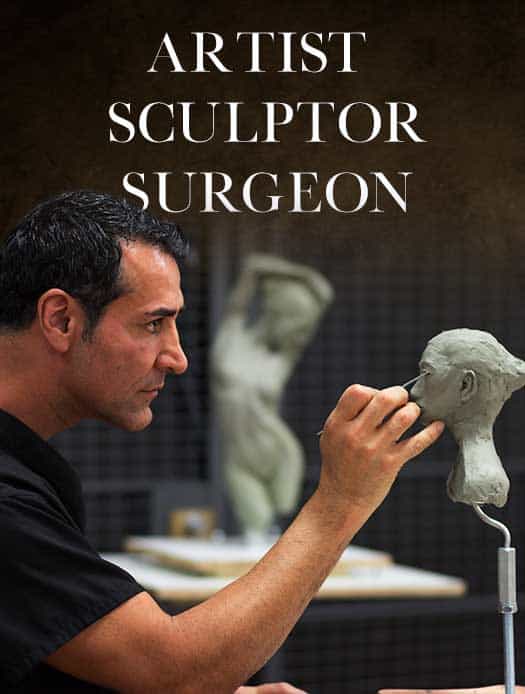 Dr. Kevin Sadati is a top facial plastic surgeon in the Newport Beach and Orange County area with over 15 years of facial and reconstructive surgery experience. He is particularly known for creating natural, subtle results for his patients who don't appear that they've had work done. This can be credited to his extensive experience, as well as his surgical finesse and natural artistic talent. Along with years of studying and training, Dr. Sadati has experience as a painter and sculptor, which embodies his artistic eye for, and appreciation of, aesthetic harmony. He believes that this is key to creating beautiful, natural-looking results in cosmetic surgery. Dr. Sadati has been voted by his patients: "The Best Cosmetic Surgeon" in OC register 5 years in a row, "Top Plastic Surgeon in Orange County" in Locale magazine and received "Best Overall Facial Rejuvenation" award at the National Aesthetic Show by his peers. He also appeared in "The Doctors" show on NBC.
SCHEDULE A
CONSULTATION
Call (949) 706-7776 or fill out our online form to schedule your consultation with us. Conveniently located near Fashion Island, the airport and the beach. Please visit us while you are out in the beautiful area of Newport Beach.