Closed Rhinoplasty
A closed procedure is also known as endonasal rhinoplasty. It is a nasal cosmetic procedure where all incisions are made internally, leaving no visible outside scars. Because closed rhinoplasties are performed through hidden and difficult to see incisions inside of the nose, teaching the procedure is somewhat difficult. Prerequisites for a well performed closed rhinoplasty are a methodical understanding of nasal anatomy and an ability to see through the surface of nose to plan modifications essential for the desired improvement.
In the past decades there were only a handful of expert rhinoplasty surgeons available to perform this procedure. Some surgeons would not permit anybody to observe what there were doing in the operating room.
Nevertheless, closed rhinoplasty necessitates surgical expertise and artistic insight. Both closed and open rhinoplasty techniques are presently utilized successfully by rhinoplasty surgeons. Both techniques can result in pleasing results. Surgeons more comfortable with open rhinoplasty will indicate that they can visualize the underlying anatomy better. Therefore they feel that they can obtain a better result.
Orange County Surgeons who favor the closed rhinoplasty technique will elucidate that they see whatever they have to for an expected improvement. They may point out that more swelling and scarring may occur with an open rhinoplasty. They may also indicate that the closed rhinoplasty technique leaves vital support structures intact. Overall, a closed rhinoplasty takes less time to perform. All of these statements are accurate but the fact is that these two techniques are different surgeries performed to attain a common goal: a natural and pleasing appearance.
To see if your a candidate for Rhinoplasty please contact our Newport Beach Office at (949) 706-7776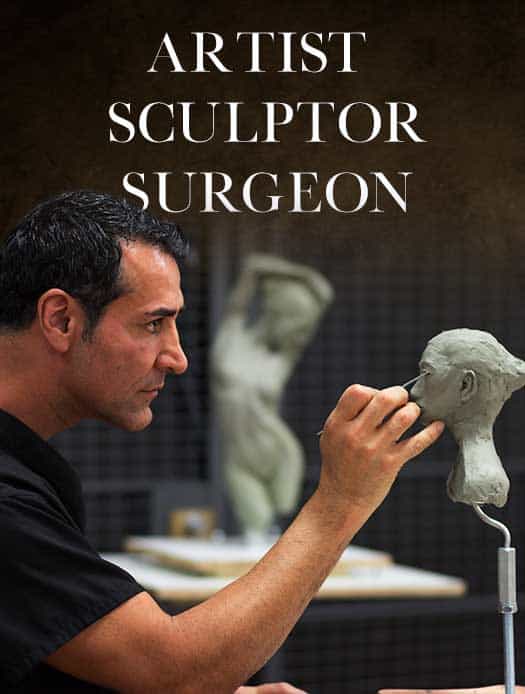 Dr. Kevin Sadati is a top facial plastic surgeon in the Newport Beach and Orange County area with over 15 years of facial and reconstructive surgery experience. He is particularly known for creating natural, subtle results for his patients who don't appear that they've had work done. This can be credited to his extensive experience, as well as his surgical finesse and natural artistic talent. Along with years of studying and training, Dr. Sadati has experience as a painter and sculptor, which embodies his artistic eye for, and appreciation of, aesthetic harmony. He believes that this is key to creating beautiful, natural-looking results in cosmetic surgery. Dr. Sadati has been voted by his patients: "The Best Cosmetic Surgeon" in OC register 5 years in a row, "Top Plastic Surgeon in Orange County" in Locale magazine and received "Best Overall Facial Rejuvenation" award at the National Aesthetic Show by his peers. He also appeared in "The Doctors" show on NBC.
SCHEDULE A
CONSULTATION
Call (949) 706-7776 or fill out our online form to schedule your complimentary consultation with us. Conveniently located near Fashion Island, the airport and the beach. Please visit us while you are out in the beautiful area of Newport Beach.
359 San Miguel Drive, Suite 200, Newport Beach, CA 92660 Phone:(949) 706-7776