Profound Skin Tightening 
Orange County
Tighten skin without surgery
What is Profound Skin Tightening?
Profound skin tightening uses a Bi-polar radio frequency energy delivery system through fine needles. By carefully heating the skin's elastin and collagen to an exact amount of time, Profound leads to the creation of new elastin, collagen, and hyaluronic acid with just one treatment. Profound can achieve 37% the effect a lower facelift without surgery or scars!
Profound can be used to correct sagging skin and loss of volume around the mouth, cheeks, and neck. After our mid-twenties, our bodies slow down collagen production and along with diet and lifestyle habits, our skin will begin to age. Non-surgical skin rejuvenation is a great way to start.
Am I a Good Candidate for Profound Skin Tightening?
Good candidates for Profound skin tightening have mild to moderate signs of aging. Signs of aging that can be treated with Profound:
Lift- to treat sagging jowls and loose skin under the neck
Contour-to define the jawline and double chin
Smooth- treat other areas of loose skin, fine lines, wrinkles, skin folds.
Most patients who are in good health whose skin is also in good condition are typically candidates for this procedure. For more severe signs of aging or a greater percentage of correction, you may wish to opt for a surgical facial procedure performed by Dr. Sadati at our plastic surgery practice, Gallery of Cosmetic Surgery.
Your Aesthetic Lounge Consultation
If you are interested in non-surgical skin rejuvenation treatments in Newport Beach, contact the Aesthetic Lounge today to learn more about Profound Skin Tightening. Our aesthetic professionals provide patients with the most innovative treatments along with a luxurious experience that is unrivaled by other med spas in the area.
Frequently Asked Questions
What is the recovery associated with Profound Skin Tightening?
After a Profound treatment, patients may experience approximately 3-7 days of swelling and redness as well as some bruising; depending on a patient's tendency to bruise and experience inflammation. Additionally, there are often tiny needle dot marks on the treatment area itself from the administration of radiofrequency.
Patients may also have mild soreness or numbness of the treated area. The recovery time may be slightly longer than some other RF treatments, but Profound RF has shown to be the most consistent and reliable device of its category. Profound's treatment level is accurate and with the application of heat being temperature controlled through micro-needles, resulting in a very consistent tissue response.
What is the difference between Profound and other skin tightening treatments?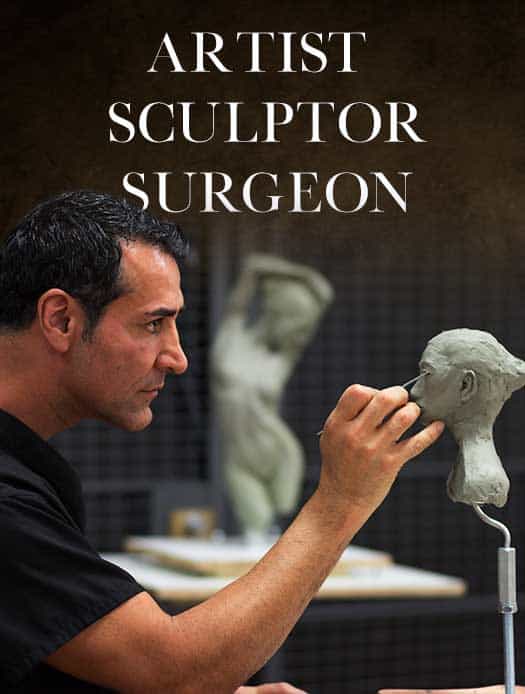 Dr. Kevin Sadati is a top facial plastic surgeon in the Newport Beach and Orange County area with over 15 years of facial and reconstructive surgery experience. He is particularly known for creating natural, subtle results for his patients who don't appear that they've had work done. This can be credited to his extensive experience, as well as his surgical finesse and natural artistic talent. Along with years of studying and training, Dr. Sadati has experience as a painter and sculptor, which embodies his artistic eye for, and appreciation of, aesthetic harmony. He believes that this is key to creating beautiful, natural-looking results in cosmetic surgery. Dr. Sadati has been voted by his patients: "The Best Cosmetic Surgeon" in OC register 4 years in a row, "Top Plastic Surgeon in Orange County" in Locale magazine and received "Best Overall Facial Rejuvenation" award at the National Aesthetic Show by his peers. He also appeared in "The Doctors" show on NBC.
MEET WITH
DR. SADATI
Call (949) 706-7776 or fill out our online form to schedule your complimentary consultation with Dr. Sadati. Conveniently located near Fashion Island, the airport and the beach. Please visit us while you are out in the beautiful area of Newport Beach.
359 San Miguel Drive, Suite 200, Newport Beach, CA 92660 Phone:(949) 239-7274