Specialty Facials
in Orange County, CA
A facial for every skincare need. Build your ultimate skin treatment with the help of our skincare specialists and luxurious Aesthetic Lounge facilities.
Sometimes, your skin might need a deep treatment. Other times, you might just need something for you. With the help of our expert aestheticians, we can help you achieve your highest skincare goals with our comprehensive facial treatments designed to help you get the best out of your skin.
We invite you to our state-of-the-art Aesthetic Lounge to relax and experience skincare at its best, rejuvenating your face and mind. Allow us to accommodate your skin's unique needs and leave you feeling ready to put your best face forward.
Brightening Facial
This specialty peel treatment uses the latest innovations to awaken and brighten the skin. This highly effective treatment blends lactic and kojic acids with a cocktail of natural lightening agents to help diminish dark spots, improve tone, and provide an instant glowing complexion.
A great option for a boost before your big event, this treatment requires no downtime and can leave you radiant and glowing. Make your skin your best feature with this rejuvenating treatment.
Acne Facial
A thorough and effective treatment for acneic skin, this treatment uses a potent mixture of Alpha and Beta Hydroxy Acids that contain anti-inflammatory agents to effectively reduce and treat all types of acne. This calming and clearing treatment can be a great way to augment your at-home acne skin care regimen, and our skincare experts can also recommend effective treatment options at the Aesthetic Lounge to leave your skin acne-free.
Oxygen Facial
Give your skin a gentle-yet-invigorating breath of fresh air with this facial treatment. You'll find immediate results with our Oxygen Facial, which provides a premium, luxurious experience at our Aesthetic Lounge. This treatment infuses oxygen, plant-derived stem cells, peptides, and a high concentration of enzymatic botanicals to jumpstart your skin and leave it luminous, refreshed, and rejuvenated.
Pregnancy Facial
Designed to leave you relaxed and rejuvenated, this facial treatment is all about you. Luxuriate in this safe and relaxing facial as your skin is balanced, pores are cleaned, and collagen is supported. This treatment includes a safe, non-chemical peel that naturally rebalances, regenerates, and soothes your skin with organic ingredients for tired, stressed, or dull skin. A gentle scalp massage ensures you relax and unwind at the hands of our expert aestheticians.
Teen Facial
Managing teen skin can be difficult, and this specialty facial is designed to be a complete skin treatment for teens, focusing on treating acne, preventing breakouts, and reducing oil. Relax and destress with this deep-cleaning and moisturizing facial treatment, during which our skincare specialists can recommend the right products and skincare methods for your unique skin.
Facial Add-Ons
We believe in effective, customized skincare. If you want an extra boost in your facial treatment, we offer the following solutions to get your skin clear and healthy, and our expert skin care specialists can recommend the right add-on for you:
Growth Factor Therapy
Britenol Intensive Spot Corrector
Instant Eye Renewal
LED Light Therapy
Lymphatic Drainage
Neck & Décolletage Treatment
The Aesthetic Lounge Specialty Facial Method
Effective skincare is never a one-size-fits-all solution. Our skincare specialists can consult you regarding your unique skincare needs and recommend the best treatment plan for you. We believe that education is one of the best ways to get long-term results from your skincare treatment, and we'll make sure you understand your concerns and what steps you can take to treat them.
Your Private Consultation
The first step in confident, clear skin is a consultation with one of our skin specialists who can examine your skin and see what options are available to you. Contact our office to schedule an appointment at our luxurious Aesthetic Lounge to see what great results you can achieve.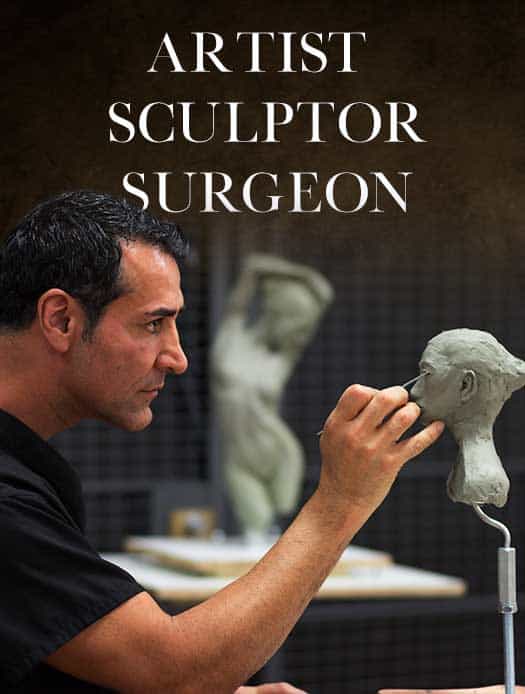 Dr. Kevin Sadati is a top facial plastic surgeon in the Newport Beach and Orange County area with over 15 years of facial and reconstructive surgery experience. He is particularly known for creating natural, subtle results for his patients who don't appear that they've had work done. This can be credited to his extensive experience, as well as his surgical finesse and natural artistic talent. Along with years of studying and training, Dr. Sadati has experience as a painter and sculptor, which embodies his artistic eye for, and appreciation of, aesthetic harmony. He believes that this is key to creating beautiful, natural-looking results in cosmetic surgery. Dr. Sadati has been voted by his patients: "The Best Cosmetic Surgeon" in OC register 4 years in a row, "Top Plastic Surgeon in Orange County" in Locale magazine and received "Best Overall Facial Rejuvenation" award at the National Aesthetic Show by his peers. He also appeared in "The Doctors" show on NBC.
MEET WITH
DR. SADATI
Call (949) 706-7776 or fill out our online form to schedule your complimentary consultation with Dr. Sadati. Conveniently located near Fashion Island, the airport and the beach. Please visit us while you are out in the beautiful area of Newport Beach.
359 San Miguel Drive, Suite 200, Newport Beach, CA 92660 Phone:(949) 239-7274